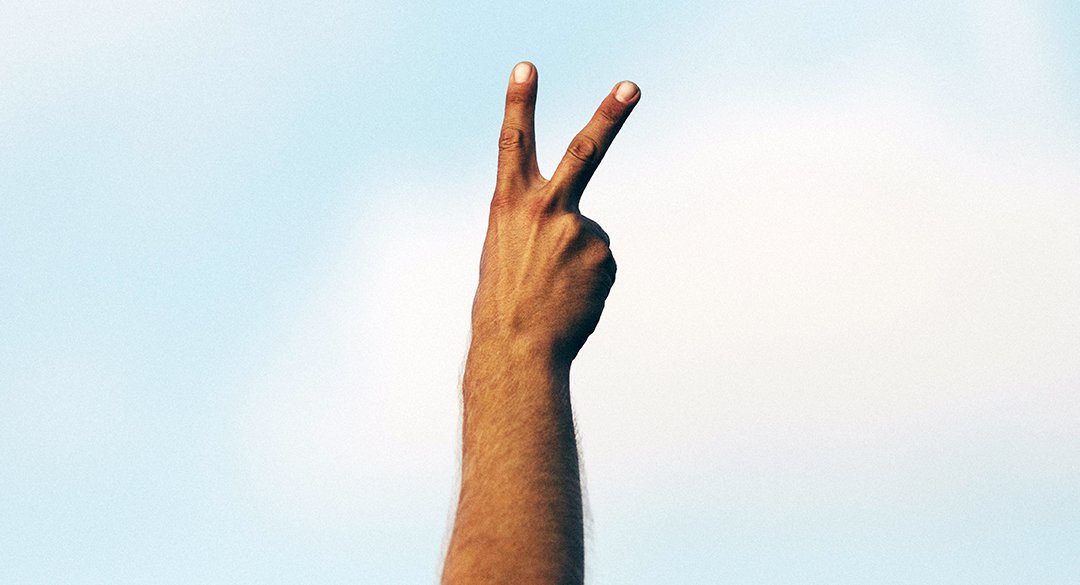 Updated November 20, 2018.
Mindfulness, the ever-so-popular buzzword you've probably heard recently. It's all the rage in the wellness community, but is it all it's cracked up to be? We've got the scoop.

What is mindfulness?
Mindfulness is the art of being present and noticing what's happening in the here and now. There are many definitions of what it means to practice mindfulness, but they all have the same foundation — staying in the present moment instead of thinking about the future or the past. Being mindful means practicing gratitude for what you do have, rather than what you don't have or wish you had.
It's also described as a form of self-regulation that helps you to be more open and accepting, a glass half full type of person. While many think the art of mindfulness is difficult or time-consuming, it doesn't have to be. It can be as simple as taking a moment to notice your breath. (Don't worry, we'll dive into this more below.) It's no surprise more clinicians and health practitioners are getting on board with mindfulness, it seems to be a potential antidote to stress, and a powerful tool to enhancing your mental and physical wellbeing.


Why is mindfulness important?
Like cardio is good for your body, mindfulness is an exercise for your mind. Anxiety symptoms are becoming more prevalent in primary care offices, such as excessive worrying and tension. It's estimated that 22% of patients who are seen for anxiety related symptoms are associated with generalized anxiety disorder, suggesting a need for additional resources to alleviate these symptoms In this study, the results show that mindfulness-based stress reduction programs reported significant reductions in anxiety in those with generalized anxiety disorders. These type of activities may also improve our reactions to stress (think Namaste).
Another study suggests that blood pressure readings improved in hypertensive patients who practiced regular meditation. Mental health may be correlated to that of our overall health suggesting a mindfulness practice could have a favorable effect on our immune system and physical well being. Because mindfulness keeps us rooted in the present, it can be a powerful tool in helping us enjoy life more. It can also helps us notice the little things we sometimes take for granted, like smelling the fresh air or roses.
3 ways to practice mindfulness every day
Mindful breathing
Mindful breathing in its basic form is to pause and focus on how you breathe in and out. This helps to shift our focus to the calm pattern of our breath. It also assists us in taking deeper, more intentional breaths to increase the amount of oxygen we're taking in. Mindful breathing slows us down in the busy world we live in, even for just a few minutes.
Walking meditation
The next time you are walking to the coffee shop or even to the restroom, take that time to observe what's around you. What do you see? What do you smell? What do you hear? Once you have your sweet coffee in hand, pay attention to how it tastes on that walk back to the office. This exercise is perfect for noticing the small things you are surrounded by every day.
Body scan
Scanning your body for all the different sensations happening at the same time. This is an excellent tool to use at any point in the day, but can easily be integrated first thing in the morning, or right before bed. As you are waking up, instead of shifting your mind to your to-do list, try starting at the top of your head and check in with how each part of your body feels, ending with your feet. It's OK if your eyes feeling tired is one thing you notice (after all the sun might not yet be up). Vanderbilt University created a fantastic resource for this activity if you're into guided mindfulness.
Whether you're completely new to mindfulness or a seasoned veteran, it's not too late to strengthen your practice. At One Medical, we believe that your mental and spiritual health is as equally important as your physical health. Still have questions? Make an appointment to talk to your primary care provider today.
The One Medical blog is published by One Medical, a national, modern primary care practice pairing 24/7 virtual care services with inviting and convenient in-person care at over 100 locations across the U.S. One Medical is on a mission to transform health care for all through a human-centered, technology-powered approach to caring for people at every stage of life.
Any general advice posted on our blog, website, or app is for informational purposes only and is not intended to replace or substitute for any medical or other advice. 1Life Healthcare, Inc. and the One Medical entities make no representations or warranties and expressly disclaim any and all liability concerning any treatment, action by, or effect on any person following the general information offered or provided within or through the blog, website, or app. If you have specific concerns or a situation arises in which you require medical advice, you should consult with an appropriately trained and qualified medical services provider.