Home
Blog
Healthy Living
Most Americans have experienced mental health concerns -- but are not proactively doing anything about it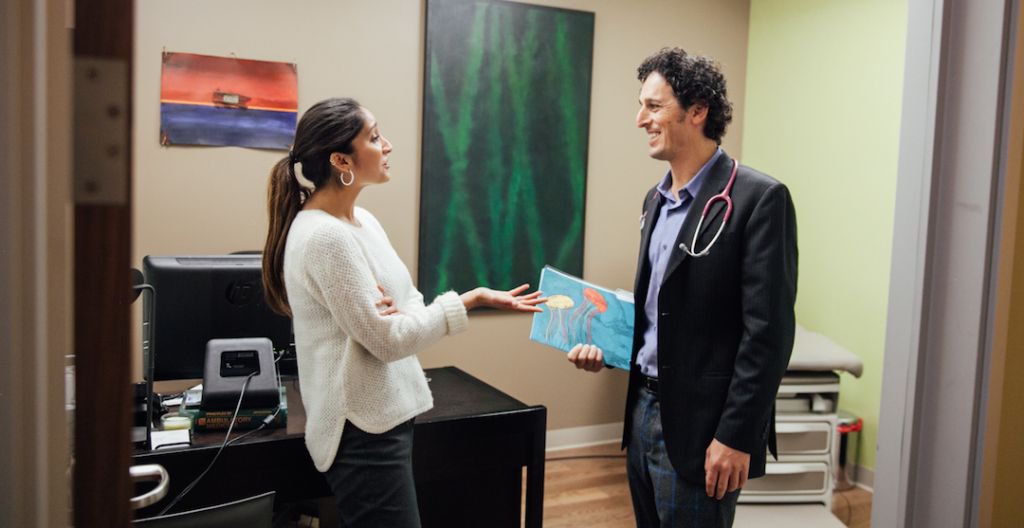 October 10 is World Mental Health Day – an opportunity to bring awareness to how common mental illness is and apply the proactive, preventive mindset we apply to our bodies to our minds, as well.
Mental health is finally beginning to receive the attention and open discussion it needs — most recently, even the British Royal Family began publicly talking about depression and counseling. To help further the narrative on how we should discuss and treat mental health struggles, we partnered with Ipsos, an independent market research company, to learn more about Americans' top mental health concerns and their attitudes about seeking mental health treatment.
At One Medical, our primary care providers are dedicated to giving each patient quality, individualized treatment, including mental health care. While not many Americans realize their primary care providers (PCPs) are eager and qualified to discuss and treat patients' mental health concerns, that's exactly what we're here to do. We're dedicated to creating happier, healthier populations and working with patients to create personalized, achievable treatment plans that work for their lifestyles and budgets. Read on for the key takeaways of our study, and see if any of these points resonate with you.
Mental Health Affects Most Americans In Myriad Ways
According to our survey, 69 percent of Americans say at least one mental health issue affects their well-being. Stress from personal life was the top stressor, with 42 percent saying they've experienced it in the past year, and stress from work was right on its heels with 41 percent of employed respondents reporting its effects.
Our survey revealed other key trends in Americans' mental health:
At least 1 in 5 people report being affected by one or more of seven common mental health issues, in order:

Stress from personal life (42%),

Anxiety (33%),

Stress from work (28%),

Sadness (27%),

Insomnia (24%),

Depression (22%), and

Excessive worry (21%).

Postpartum depression was reported by three percent of women, a sample reflective of the entire female population, not limited to women who experienced pregnancy.

While men (38%), older adults (47%), the more affluent (37%), and married people (36%) have the lowest prevalence of mental health ailments, a majority of these demographics still report suffering from mental illness at some point in the last year.
Work Is a Top Source of Stress
Among workers employed full-time, a large majority (69%) say their job or work environment causes stress, anxiety, or sleeplessness. Respondents most likely to report work-related stress are young, working parents — adults under the age of 35 (74%), with a college degree (61%), and with kids living at home (75%).
Additionally, most employed Americans (59%) say their stress levels from work are the same or higher this year versus last year, with about one-third (31%) reporting their stress levels at work have decreased since last year.
Most People Don't Address Their Mental Health
There's still work to be done to remove the stigma attached to mental health — nearly a third (29%) of Americans say they're embarrassed to speak to people about mental health, even to medical professionals. It also turns out that people who were most likely to be interested in talking to a healthcare professional in the first place (outlined below) are also among those most likely to be embarrassed when it comes to opening up to people about their mental health concerns.
Still, a majority of people (54%) agree they would want to see a medical professional about their mental health — which could include their PCP. Take a look at the demographic populations of people most and least likely to be interested in mental health support from medical professionals:
Most likely

to be interested in seeking out help:

69%: Younger adults, ages 18-34

68%: Parents with children living at home

61%: Unemployed people

Least likely

to be interested in mental health help:

40%: Adults over the age of 55

48%: People with no kids at home

41%: Retirees
How Primary Care Can Help Mental Health
When it comes to seeking professional help for mental health concerns, two-thirds of people (64%) believe that you need to see a specialist, like a therapist or psychiatrist. However, only 12 percent of respondents indicated that they are currently seeing such a mental health specialist regularly (at least once a month). Cost is the biggest barrier to seeing a mental health professional, with 37 percent of respondents saying the financial aspect has kept them from accessing clinical counsel. When mental health care is merged with primary care, it can help keep costs manageable — instead of paying higher specialist fees, your mental health consultation is part of your regular office visit cost, which, for many patients, is a low copay.
When it comes to engaging primary care providers (PCPs) in mental health discussions, 35 percent of people say they've talked about mental health with their PCP — a smart way to either start a journey to treat mental health or even receive end-to-end treatment for many common diagnoses such as depression, insomnia, postpartum depression, and anxiety.
"Quality primary care is about the partnership between the patient and provider," said Kristen Nelson, NP, a PCP at One Medical. "Strong relationships help PCPs get to know their patients in a way that can make diagnosing and treating mental health concerns even more effective, especially when they have open, ongoing lines of communication. Because PCPs receive training in mental health, including screening guidelines and treatment plans, they are an excellent resource for mental health questions or concerns."
If you're ready to speak with someone during Mental Health Month — or any month — our PCPs are here to help. Get more information on One Medical and all of the resources we offer at onemedical.com.
About One Medical
One Medical is on a mission to transform healthcare. A membership-based primary care practice, our offices and mobile app are the first place to go for everything about your health. By combining world-class providers and unique, technology-enabled approach to care and connection, we're focused on getting to know you. Because we believe the better we know you, the better we can treat you. Our hundreds of thousands of members have access to nearly 60 primary care offices in 8 regions around the country. For 10 years, members have been joining individually or through their employers, making One Medical the fastest-growing independent primary care group in the US and earning us recognitions including Fast Company's Most Innovative Company in Health in 2017. It helps that our founder and executive chairman Tom Lee, MD, is a Harvard-trained physician himself. To learn more, visit onemedical.com (for individuals) or onemedical.com/enterprise (for employers).
Survey Methodology:
These are the findings from an Ipsos poll conducted April 19-20, 2017, on behalf of One Medical. For the survey, a sample of 1,008 adults over the age of 18 from the continental U.S., Alaska and Hawaii was interviewed online in English. The sample drawn for this study reflects fixed sample targets on demographics. Post-hoc weights were made to the population characteristics on gender, age, region, race/ethnicity and income. The precision of Ipsos online polls is measured using a credibility interval. In this case, the poll has a credibility interval of plus or minus 3.5 percentage points for all respondents.
The One Medical blog is published by One Medical, a national, modern primary care practice pairing 24/7 virtual care services with inviting and convenient in-person care at over 100 locations across the U.S. One Medical is on a mission to transform health care for all through a human-centered, technology-powered approach to caring for people at every stage of life.
Any general advice posted on our blog, website, or app is for informational purposes only and is not intended to replace or substitute for any medical or other advice. 1Life Healthcare, Inc. and the One Medical entities make no representations or warranties and expressly disclaim any and all liability concerning any treatment, action by, or effect on any person following the general information offered or provided within or through the blog, website, or app. If you have specific concerns or a situation arises in which you require medical advice, you should consult with an appropriately trained and qualified medical services provider.