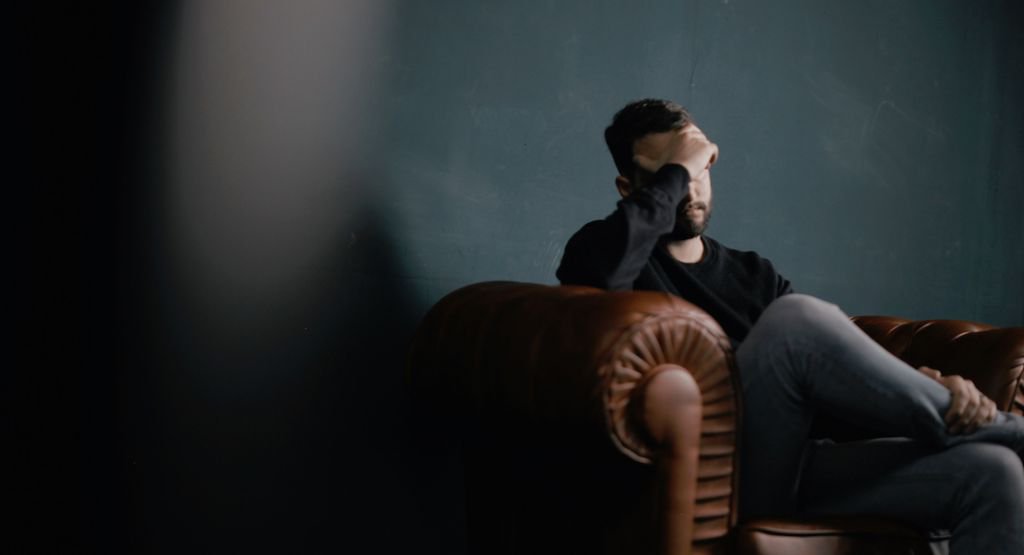 Earlier this year, a woman named Madalyn Parker made headlines for writing a one-sentence email. While that simple act may seem unremarkable on the surface, the contents of Parker's email went viral, spurring a widespread conversation over one of the most pressing yet overlooked topics in modern business: mental health.
In her email, Parker wrote:
"Hey team, I'm taking today and tomorrow to focus on my mental health. Hopefully I'll be back next week refreshed and back to 100%."
Parker was so touched by her CEO's empathetic reply ("You are an example to us all, and help cut through the stigma so we can all bring our whole selves to work"), she tweeted the dialogue, racking up 30,000 likes and 8,400 retweets. People were clearly blown away by the honest and compassionate exchange, but why? Why was this conversation considered so brave and revolutionary and why isn't mental health typically considered a critical aspect of employees' overall well-being?  
The cost of mental health issues on business
Mental health matters, and whether employers know it or not, the psychological wellness of employees affects the health of the business. According to the Centers for Disease Control and Prevention (CDC), 18.8 million American adults will suffer from depression in a given year. In a three-month period, people with depression miss an average of 4.8 workdays and suffer 11.5 days of reduced productivity, and in 2017, national health expenditures for mental health services were estimated to be over $187 billion. Each year, depression is estimated to cause 200 million lost workdays, costing employers between $17 and $44 billion. And Google searches for mental health-related terms are only rising.
It's clear from these numbers that mental health issues directly impact engagement at work, retention, and productivity. Yet despite the number of Americans suffering and the millions of dollars lost each year, most employees aren't seeking help: only 29% of those with depression reported contacting a mental health professional in the past year, and of the subset with severe depression, only 39% reported contact.
Why a single solution isn't going to solve the problem
Health is a an individual issue and mental health is uniquely personal; the techniques or treatment options that work for one person won't necessarily work for another. While an on-the-go student or settled-down retiree may have time for a daily 10-minute meditation session, unplugging every day may not be practical for a busy employee slammed with meetings and deadlines.
And while the doctor's office may be your go-to stop for physical issues big and small, traditional primary care doesn't cut it when it comes to mental health. The system simply doesn't allow the time providers need to address patients' concerns, perform proper assessments, or receive the necessary training to deliver quality results. On top of that, many hospital systems adhere to rigid protocols that aim to keep patients under their roof, while individual practices lack the size and resources to implement a protocol at all, or to develop the key relationships with mental health providers and community resources necessary for referrals.   
The solutions to the mental health dilemma
While the traditional system may not accommodate all patients, employers, or providers, there are options available that help solve the mental health dilemma:
Employee Assistance Programs (EAPs).

About

97 percent

of companies with more than 5,000 employees have an EAP. While work-based EAP programs typically offer services and resources around a variety of issues including mental health, financial assistance, legal help, or family caregiving guidance, they may even provide training to managers and supervisors to promote healthy behavior at the office. However, EAPs are often underutilized and may even increase costs when used by EAP providers as feeders into their private practices. Still, even if your business is smaller (with less than 1,000 employees), a well-managed EAP may be worth having: 75 percent of companies with 251 – 1,000 employees offer it.

On-site mental health care

. Research has shown that on-site health care clinics can lower companies' medical costs, encourage better long-term health for employees, reduce absenteeism, and improve productivity. These on-site centers aren't always just for physical wellness; there's no reason they shouldn't include mental health providers on staff, including therapists or psychiatric nurses. A number of progressive employers have started to integrate mental health services into their existing on-site clinics.

Virtual coaching

. We live in a time when quality care is no further than our fingertips. Apps like

Lyra

and

Headspace

offer easy access to self-guided exercises and individual coaching with skilled experts. At

One Medical

, our virtual stress coaching program connects patients anywhere in the world with therapists and coaches — and over half of those participants saw a clinically significant improvement in their anxiety level. Encouraging employees to take advantage of these resources can empower them to seek support.

Holistic wellness programs

. Mental health is often left out of the equation in conversations around wellness. Companies like Whil and RedBrick offer training and support to improve corporate culture by training members to develop stress-busting skills.

Mental health carve out.

Mental health services are often out of network, sticking employees with the cost and discouraging them from seeking support. Carve-out programs contract directly with managed behavioral health organizations, separately from the remaining health care benefit package. Carve-outs have

proven successful

in reducing costs and maintaining or improving access to care.

Group coaching.

Another option for employees worried about out-of-network costs is group coaching, where a therapist or coach teaches a group of individuals techniques to address their mental health concerns. 80% of participants in Shift, One Medical's program for those with mild to severe anxiety, experienced a significant improvement in their anxiety levels.

Quality primary care.

While it's clear the traditional doctor's office isn't sufficient for delivering quality mental health care, primary care is indispensable in the big picture. Providers are in the ideal position to administer basic screenings and connect patients to the right resources. At One Medical, we train our providers in mental health treatment and screening, and providers spend more time with patients, allowing them to build a deeper, more insightful relationship. And when a patient needs to see a specialist, we utilize our internal network to refer to lower-cost, higher quality specialists. We innovate using technology and designed programs to create sustained behavior change through one-on-one virtual coaching. In this case, a primary care physician refers their patient to these additional programs that go beyond the scope a traditional primary care practice would have the resources or infrastructure to deliver.
The key to this final point is to of course find a team of trusted and innovative primary care providers to offer to your employees. The mental health solutions you offer your team will lead to better engagement, higher utilization, and improved results for employees, so take the time to find the services, resources, programs, and providers that make sense for your employees' well-being and your bottom line.
The One Medical blog is published by One Medical, a national, modern primary care practice pairing 24/7 virtual care services with inviting and convenient in-person care at over 100 locations across the U.S. One Medical is on a mission to transform health care for all through a human-centered, technology-powered approach to caring for people at every stage of life.
Any general advice posted on our blog, website, or app is for informational purposes only and is not intended to replace or substitute for any medical or other advice. 1Life Healthcare, Inc. and the One Medical entities make no representations or warranties and expressly disclaim any and all liability concerning any treatment, action by, or effect on any person following the general information offered or provided within or through the blog, website, or app. If you have specific concerns or a situation arises in which you require medical advice, you should consult with an appropriately trained and qualified medical services provider.