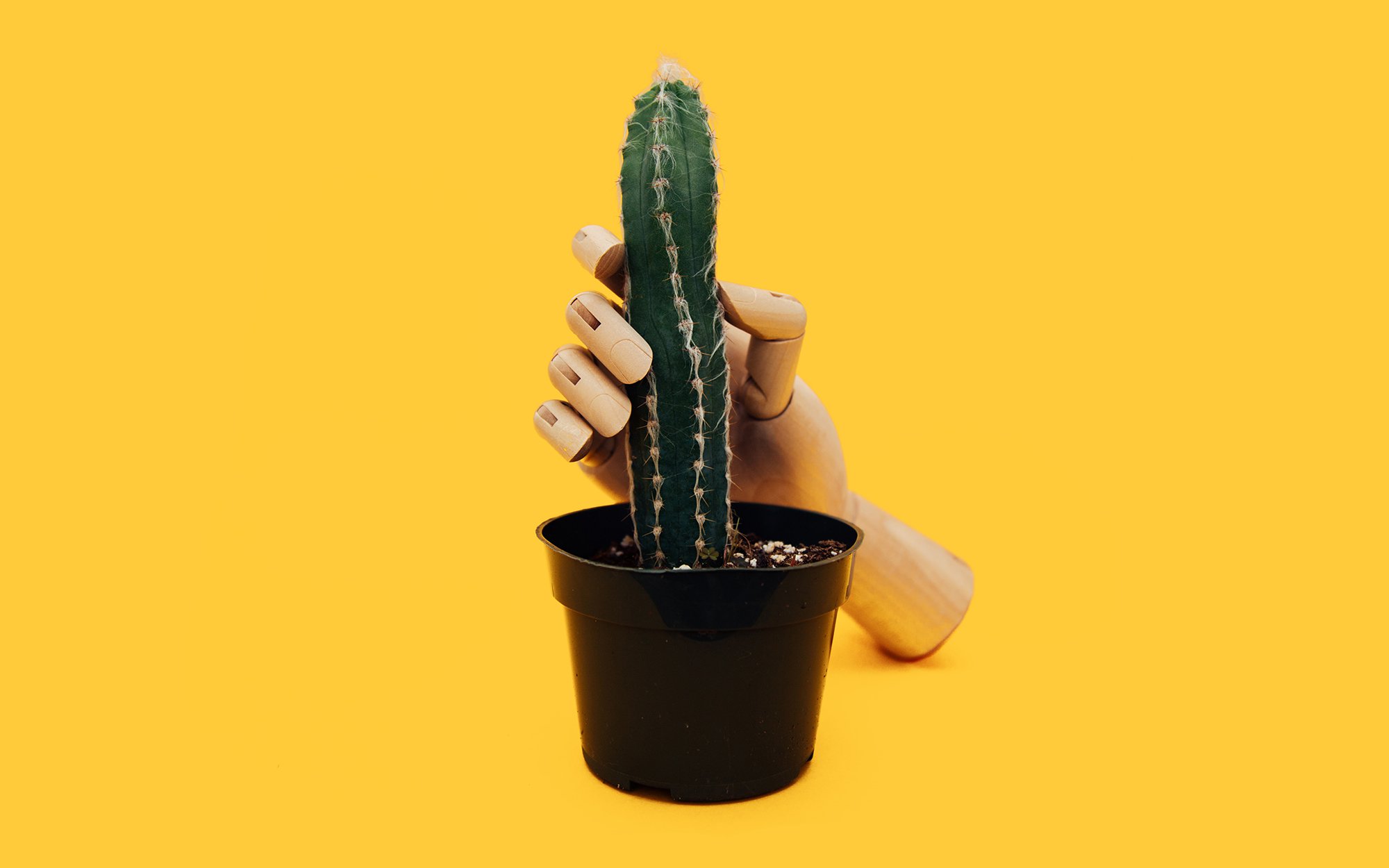 It's normal to wonder if you're having enough sex. Whether you're in a relationship or proudly single, your sexual health is an important cornerstone of your health, much like eating well and staying active. That being said, there's still quite a bit of misinformation about an act of self-care that can positively impact your sense of health and well-being: masturbation. Whatever your relationship status may be, here are 5 ways masturbation can help you maintain a healthier sex life.
1. It reduces stress
Stress is known to be a leading cause of health problems, manifesting in ways that don't always seem obviously connected. Muscle pain, insomnia, and panic attacks are only some of the common signs you're dealing with chronic stress. With so many of us struggling with the pressure of an "always on" lifestyle, finding ways to manage stress is one of the most responsible things you can do to make sure you're staying healthy.
Luckily, masturbation is a proven method of combating the effects of a stressful schedule. Orgasms release prolactin — a hormone that triggers relaxation — and oxytocin, which reduces cortisol levels. These chemicals have a big impact on both your physical and mental health, and after releasing them you may notice an immediate positive increase in your mood. By naturally helping yourself relax, a self-induced orgasm may be just the thing to help you unwind at the end of a long day.
2. You'll sleep better
Similar to the way stress can throw your body off-balance, missing out on sleep can impact your mental and physical health. Lack of sleep can cause everything from impaired brain function to a decreased ability to feel happy to a total loss of sex drive. Essentially, your whole mood is affected by how much sleep you've gotten on a given night. And if you repeatedly fail to get enough sleep, you may notice other parts of your life beginning to suffer, like your personal or sexual relationships.
Because masturbation so effectively reduces stress, cuts sexual tension, and releases chemicals in your brain that make you feel satisfied, you're more likely to get a good night's sleep after treating yourself to some solo time.
While giving yourself an orgasm may help your body relax on the occasional restless night, be sure to talk to your doctor if you consistently struggle with falling or staying asleep, as insomnia could be a symptom of a more serious condition.
3. It may temporarily subdue chronic pain
Being stressed and unable to sleep are direct causes of pain, so it makes sense that your body might feel tense or achy if you're struggling with either or both of these issues. With better sleep and an overall more relaxed body resulting from masturbation, you're less likely to be bothered by chronic pain. On top of that, masturbating releases endorphins — the "feel good" chemicals that make you happy — which have sedative and analgesic effects on your body.
4. You'll feel better about yourself
Learning to love your body is one of the best things you can do for yourself and your relationships. When you feel good about being you, you'll notice a burst of increased confidence and heightened energy levels. Self esteem also helps you communicate more effectively with others, make better decisions, and bounce back more quickly from any setbacks that might occur.
Masturbation could play a significant role in helping you learn to appreciate yourself. By becoming more connected with your body, you'll be more inclined to make healthy choices throughout the day. An additional benefit is that you'll become more aware of what you enjoy when a partner is involved, which means sex can be more satisfying.
5. There's no risk of pregnancy or STDs
This might be the most liberating reason to treat yourself when you feel the urge. Without the need for a partner, masturbation means you won't have to worry about condoms breaking or wondering when your partner was last tested for STDs. The freedom of knowing you're fully in control is reason enough to spend some quality time alone whenever the mood strikes.
By reducing stress, helping you achieve better sleep, and creating a positive mood, masturbating on a more regular basis may be useful for making positive changes in the health of your sex life. So why not start taking time out of your day to relax, make yourself comfortable, and get to know your body better? And if your religious beliefs or life experiences make you feel like masturbation isn't right for you, that's totally ok and you can still live a healthy life.
Have questions about your sexual health? Book an appointment today and receive personalized care, designed for your life.
The One Medical blog is published by One Medical, a national, modern primary care practice pairing 24/7 virtual care services with inviting and convenient in-person care at over 100 locations across the U.S. One Medical is on a mission to transform health care for all through a human-centered, technology-powered approach to caring for people at every stage of life.
Any general advice posted on our blog, website, or app is for informational purposes only and is not intended to replace or substitute for any medical or other advice. 1Life Healthcare, Inc. and the One Medical entities make no representations or warranties and expressly disclaim any and all liability concerning any treatment, action by, or effect on any person following the general information offered or provided within or through the blog, website, or app. If you have specific concerns or a situation arises in which you require medical advice, you should consult with an appropriately trained and qualified medical services provider.