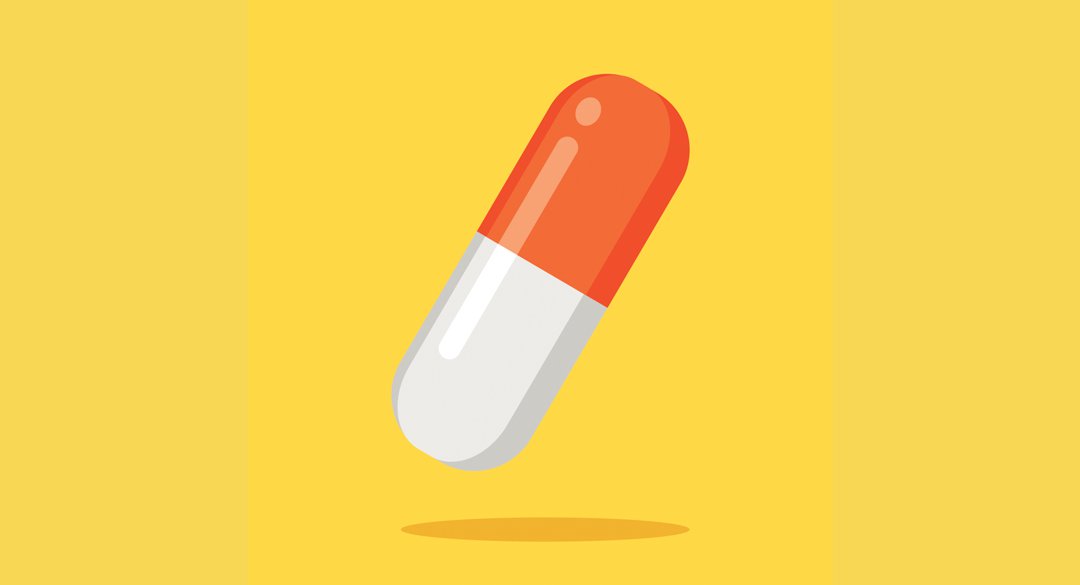 Once upon a time, pills, powders, and shakes promising to build muscle and enhance energy were marketed strictly to bodybuilders and professional athletes. But now, it seems every gym, health food store, and supermarket stocks a variety of supplements aimed at anyone looking to slim down, bulk up, or build stamina. While many weight-loss products target female consumers, a vast array of supplements is designed specifically for men.
According to data from the 2007-2010 National Health and Nutrition Examination Survey, almost half of adult men take supplements. The most common reasons they cite for taking supplements include the desire to improve overall health, maintain health, prevent health problems, and to boost immunity.
Many supplements marketed to men are advertised as surefire methods for enhancing athletic performance, aiding in weight loss, and building lean muscle. Despite these claims, it's important to keep in mind that supplements aren't regulated by the Food and Drug Administration (FDA), and it can be difficult to distinguish which ingredients are actually beneficial.
Here's a look at the pros and cons of some of the most popular supplements for men.
1. Creatine
What it is: A natural substance that is converted in the body to help make adenosine triphosphate (ATP), which provides energy for muscle contractions.
Benefits: Creatine gained popularity for helping users enhance athletic performance and build lean body mass. It has been found to enhance performance in high-intensity, short-duration exercise, and some research suggests it may help elevate resting testosterone levels.
Side effects: Stomach pain, nausea, diarrhea, muscle cramping, and temporary weight gain due to muscles retaining water.
2. Protein Powder
What it is: Protein powders come in various forms, but the most common are whey, soy, and casein. They can help increase the amount of complete, high-quality protein in a variety of food and beverages (healthy adults need 45 to 65 grams per day).
Benefits: Proteins facilitate crucial cellular functions, and complete proteins, like those in protein powders, contain all 20 amino acids necessary to form protein molecules. In the short term, high-protein diets have been shown to increase fat burn, increase satiety, and possibly lead to weight loss.
Side effects: High doses of protein powder can cause increased bowel movements, bloating, cramps, reduced appetite, fatigue, and headache.
Don't miss Our Guide to Protein by One Medical nutritionist Samantha Treyve, MS, RD.
3. Glutamine
What it is: Glutamine is an amino acid that the body produces naturally. It's important for removing excess waste products, healthy immune system function, and may play a role in normal brain function and digestion.
Benefits: Research suggests glutamine may help speed recovery from injuries and stop the breakdown of muscles and stimulate muscle tissue growth.
Side effects: Glutamine may be dangerous for some people, worsening cases of cirrhosis, mania, seizures, and other conditions. More common side effects include cough/hoarseness, frequent urge to defecate, and straining while passing stool.
4. Glucosamine
What it is: Glucosamine is a naturally occurring substance found in the fluid around joints, and plays an important role in building cartilage.
Benefits: Some research suggests that glucosamine sulfate may help treat osteoarthritis, but there is little evidence of any significant effect.
Side effects: Nausea, heartburn, diarrhea, and constipation.
5. Prohormone Supplements, aka "Testosterone Boosters"
What they are: Prohormones are hormone precursors that the body can supposedly convert into the appropriate hormones. Prohormones of testosterone androstenedione, androstenediol, and dehydroepiandrosterone (DHEA) are commonly used by bodybuilders to get the benefits of anabolic steroids without the legal risk, but some prohormones are also outlawed.
Benefits: Current research indicates that prohormones have little or no proven benefit.
Side effects: Side effects are specific to each type of prohormone, but possible effects include acne, hair loss, liver damage, and enlarged breast tissue.
6. Animal Pak
What it is: According to the company's website, "Animal Pak features performance optimizers such as pyridoxine alpha-ketoglutarate (PAK), carnitine, lipotropics, L-arginine, alpha lipoic acid, eleuthero, and the like. In every pack, you get a vast arsenal of over 60 key ingredients that are delivered in the right amounts at the right time, every time."
Benefits: There is insufficient evidence for whether PAK enhances athletic performance. A small study found that taking alpha-ketoglutarate daily for five weeks improves athletic performance, but carnitine is considered unlikely to be effective for improving athletic performance.
Side effects: The specific side effects of Animal Pak are unknown, but side effects of ingredients like PAK and carnitine include diarrhea, vomiting, nausea, cramps, and potential allergic reaction.
7. Nitric Oxide
What it is: Nitric oxide, a gas produced by the body, enables cells to communicate and can affect the release of hormones and adrenaline. Many pre-workout supplements contain L-arginine that the body convers into nitric oxide.
Benefits: There is insufficient evidence to demonstrate the effects of L-arginine on exercise performance.
Side effects: L-arginine can cause abdominal pain, bloating, diarrhea, gout, blood abnormalities, allergies, airway inflammation, worsening of asthma, and low blood pressure.
8. Caffeine
What it is: A crystalline compound that stimulates the central nervous system, caffeine is a common ingredient in many pre-workout supplements, and is thought to increase energy and enhance performance.
Benefits: Caffeine has been shown to reduce feelings of exertion and improve performance during activities like cycling, running, soccer, and golfing, but doesn't seem to improve performance in short-term, high-intensity exercise such as sprinting and lifting.
Side effects: Caffeine can cause insomnia, nervousness and restlessness, stomach irritation, nausea and vomiting, increased heart rate and respiration, and other side effects. Caffeine can make sleep disorders worse, and larger doses might cause headache, anxiety, agitation, chest pain, and ringing in the ears.
A Word of Caution When Using Supplements
The supplement market is flooded with products commonly marketed by untrained salespeople, with little to no discussion about potential side effects. In addition to the monetary cost of supplements, which can be prohibitively high for some, the side effects can be serious, and some cases, permanent. Always consult a medical provider before initiating a new supplement regimen. Your health care provider will be able to discuss the pros and cons of supplementation with you in a more equitable way, and possibly offer safer alternatives.
The One Medical blog is published by One Medical, a national, modern primary care practice pairing 24/7 virtual care services with inviting and convenient in-person care at over 100 locations across the U.S. One Medical is on a mission to transform health care for all through a human-centered, technology-powered approach to caring for people at every stage of life.
Any general advice posted on our blog, website, or app is for informational purposes only and is not intended to replace or substitute for any medical or other advice. 1Life Healthcare, Inc. and the One Medical entities make no representations or warranties and expressly disclaim any and all liability concerning any treatment, action by, or effect on any person following the general information offered or provided within or through the blog, website, or app. If you have specific concerns or a situation arises in which you require medical advice, you should consult with an appropriately trained and qualified medical services provider.