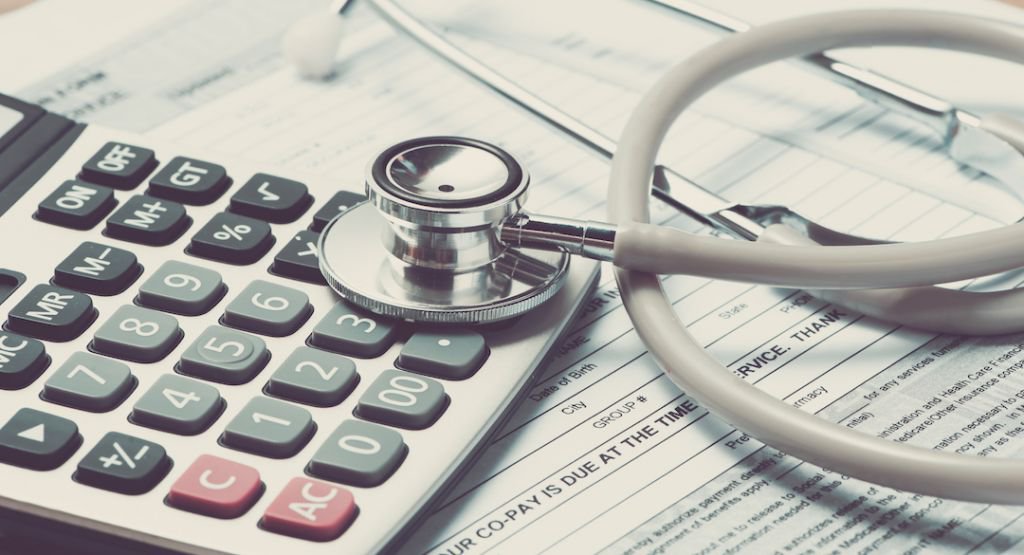 If you've ever received a high medical bill for what you thought would be a relatively straightforward office visit, you've probably become acquainted with your health insurance deductible.
While we're used to deductibles when it comes to automotive or home insurance, health insurance deductibles can leave many of us scratching our heads…or feeling frustrated by the high cost of our bills.
1. Know your deductible amount
Your deductible is the dollar amount you must pay out-of-pocket for certain covered services before your health insurance begins paying for your care. This may include services like in-office visits and lab tests, so it's a good idea to check with your insurance to learn how much your deductible is and what services apply to it.
Every year, your deductible amount resets to zero. Until you've spent enough on healthcare costs to hit that amount, you'll likely find your medical bills to be higher since you're paying a larger portion of them. For instance, if you have a $500 deductible, you'll need to pay that amount out-of-pocket before your insurance will start paying for your care.
2. Find out what applies to your deductible
Educate yourself about your plan before getting care so you're not surprised if something is applied to your deductible instead of being covered. For example, if you have an office visit at One Medical, you may only be responsible for a copay, or–depending on your deductible–you may owe more.
It's also important to understand if preventive services, immunizations, and prescription drug costs count towards meeting your deductible. Most of the time, they don't.
So, how do you know? When you enrolled in your insurance plan, you should have received a "summary of benefits" document outlining all the relevant information about your deductible, health plan, and benefits. If you can't find this document, you can always request a copy from your plan through their website or by giving them a call.
3. Have a high-deductible health plan (HDHP)?
High-deductible health plans (HDHPs) typically have lower monthly premiums and give you a basic level of coverage, including limited preventive health services (such as an annual physical) and coverage in case of a catastrophic event.
Other services will likely come at a higher cost since since you have a heftier deductible to meet. If your plan's deductible is over $1,300 (single coverage) or $2,600 (family coverage), it is considered a high-deductible health plan (HDHP).
HDHPs can require some extra work because they place the burden on you to manage your healthcare costs closely. But there are also many benefits to HDHPs. We put together this graphic to help you understand the potential pros and cons.
4. Take advantage of your pre-tax funds
When you enroll in an HDHP, you can open a health savings account (HSA) that allows you to allocate pre-tax dollars for the purpose of paying health care costs. This way, if you need to schedule an unexpected appointment and pay out-of-pocket it for it, you can use pre-tax money from this account to do so.
If you're not on an HDHP, you may still have the option of contributing pre-tax dollars to a flexible spending account (FSA). However, these funds typically expire at the end of the year, while HSA funds roll over, allowing you to continue to save for future healthcare costs.
5. Make the most of complimentary healthcare services
Your doctor may offer the ability to follow-up over email or book a free phone consultation.
At One Medical, we make it easy for members to get care — even without coming into the office. You can renew your prescriptions in the app and video chat or call us anytime when you need care. We know that sometimes best thing you can do is stay home and rest. So whenever possible, we'll get you the care you need without having you come into the office.
The One Medical blog is published by One Medical, a national, modern primary care practice pairing 24/7 virtual care services with inviting and convenient in-person care at over 100 locations across the U.S. One Medical is on a mission to transform health care for all through a human-centered, technology-powered approach to caring for people at every stage of life.
Any general advice posted on our blog, website, or app is for informational purposes only and is not intended to replace or substitute for any medical or other advice. 1Life Healthcare, Inc. and the One Medical entities make no representations or warranties and expressly disclaim any and all liability concerning any treatment, action by, or effect on any person following the general information offered or provided within or through the blog, website, or app. If you have specific concerns or a situation arises in which you require medical advice, you should consult with an appropriately trained and qualified medical services provider.