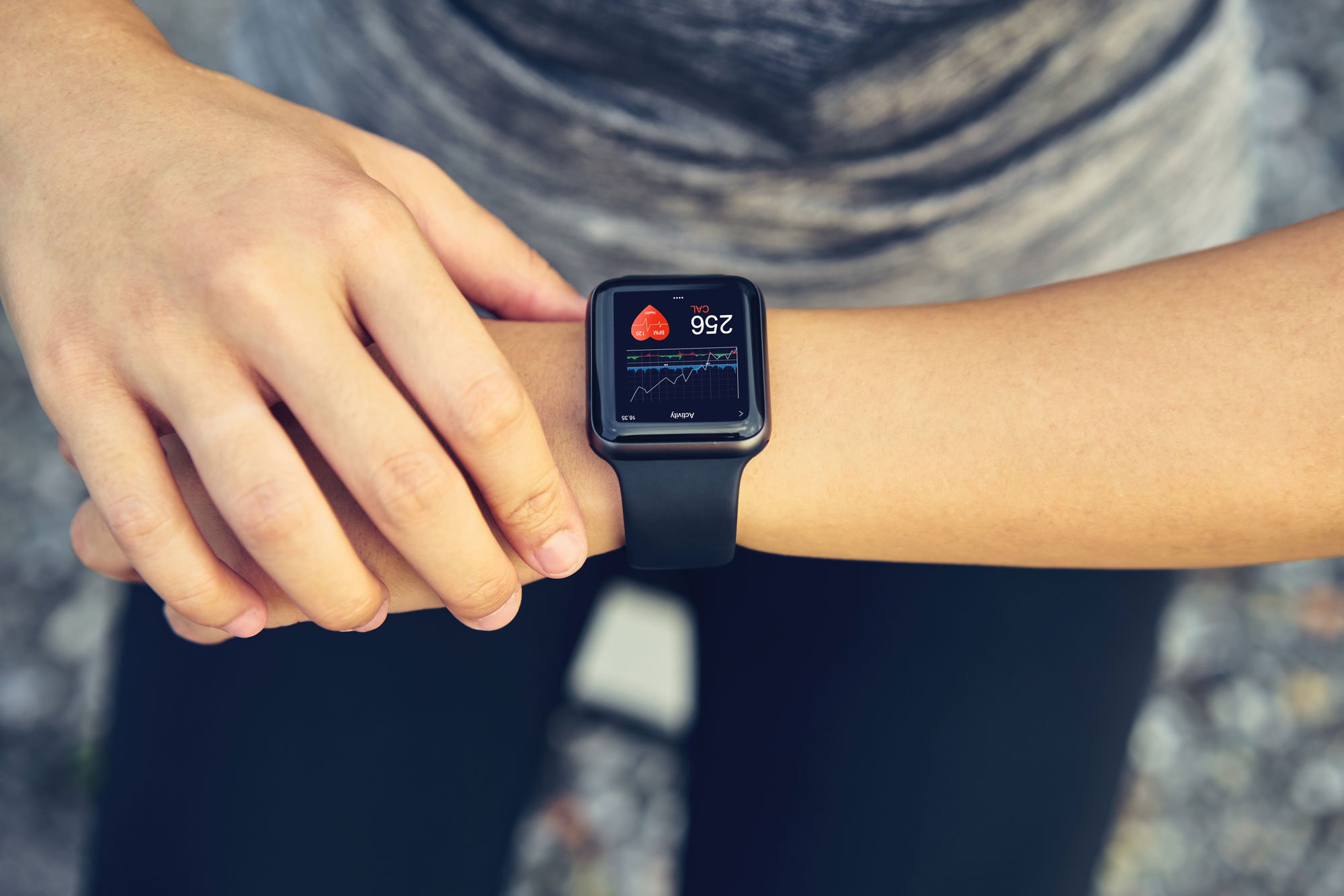 Amid the rise of telemedicine and digital health services, consumers are increasingly turning to wearable devices to monitor their own health. In fact, use of wearable technology has more than tripled in the last four years, while more than one-fifth of the U.S. population is expected to use a wearable device this year alone.
But while these devices have enabled individuals to track their heart rate, blood pressure, weight, glucose levels, and other vitals on their own, they aren't designed to replace visits to a primary care provider entirely. Health data from wearables is best interpreted and used in collaboration with a provider, who can help patients make sense of this information holistically, within the overall picture of their health.
At One Medical, we recognize the benefits of such data in tracking and monitoring one's health journey, and have begun integrating our app and electronic medical records system with Apple Health and Fitbit to allow select patients to share health data from their own devices directly with their providers. In launching this integration, we sat down with One Medical Clinical Design Lead and Medical Director of Chronic Care Management Hemalee Patel, DO and Remote Care Product Manager, Kyle Munkittrick, to discuss the importance of data sharing from both a clinical and product perspective.
Hemalee Patel, DO
Q: How is data sharing beneficial from a clinical perspective?
A: Data sharing enables increased transparency and insight between providers and patients in regards to their health journeys. From a safety standpoint, any medication adjustments and treatment plans made for a patient can be easily tracked and monitored to ensure a patient is set up for success. Changes can be made as needed, in real time, without needing to wait until the patient's next follow-up appointment. Care can be accessed and provided more efficiently and treatment plans aren't delayed. If a provider is able to see how a patient is progressing using data, more of their appointment time can be spent educating, counseling and giving feedback, rather than collecting information. It makes for a more efficient appointment encounter and improves the patient-provider relationship while closing care gaps.
Q: How can this data support a patient in their health efforts?
A: By assessing the data from these devices and correlating it with markers such as glucose, blood pressure and daily steps, your provider can provide qualitative feedback on how your body is responding to specific lifestyle changes. It allows for shared decision making between you and your provider , as well as a more personalized care plan. You can also learn how to interpret your wearables appropriately and take actionable steps which can empower you to take more agency over your health.
Q: What actionable measures can you gain from a wearable device?
A: Data can be helpful in discovering patterns and trends you aren't otherwise aware of. You can adjust eating patterns in real time based on glucose measurements, view your sleep patterns and adjust sleep habits/hygiene to improve quality of sleep, monitor steps to ensure adequate movement and allow your provider to see, based on your health goals, how and when medications may need to be adjusted as you progress to your goals. By sharing actual data points with your provider, you can discover what is actually working for you and what isn't. For example by increasing your daily steps you may start to see a shift in your weight which can alter your glucose and also decrease your blood pressure. Rather than wait to see your provider in person, you can now see your progress and share your data with your provider and care team to receive real time feedback, between visits. Devices create a new way of thinking about your health and can help your provider better create a game plan tailored to your unique health needs that you can activate as soon as you leave an appointment. Gathering this data over a period of time is also helpful in monitoring and tracking your progress towards your health goals.
Q: What is so valuable to providers about this data sharing and why at One Medical is it differentiated?
A: We as providers love being able to see our patients progress towards healthier outcomes. Data sharing takes much of the guesswork out of creating treatment plans based on single variables rather than the whole picture. We are able to have more confidence knowing that the tailored programs being designed are effective at creating lasting change. If a patient isn't progressing in a positive direction, we can be more efficient in intervening at the right time rather than allowing things to spiral out of control so the patient has to pick up the pieces. We can also measure success more readily. At One Medical we are equipping patients to be set up for success. We are educating them around their wearables, being thought partners in validating the right type of wearable technology that is appropriate for patients, and ensuring that the right steps are acted upon based on the individual's whole self rather than a subset of symptoms.
Kyle Munkittrick
Q: Why did we decide to integrate with Apple Health and Fitbit data, rather than specific devices?
A: There are a ton of options for getting patient data. Which devices, which measurements, which platforms?
To choose, we anchored on three things: what would be familiar and easy for our patients, what would be familiar and easy for our providers, and what was well supported for our technologists. Apple Health and Fitbit ticked the boxes and then some.
What we're particularly excited about with both is that we can start simple, with a few types of data our clinicians know add value and are meaningful to care. Then, as we learn more about different measurement types, we can add them in without much additional work or explanation to our members.
This way, when we have a conversation about sharing data with a patient, the chances they have a device that we already work with is very high.
Q: What steps did you take to get the data integrated with our clinical teams? Why is that process so important and unique to One Medical?
A: The biggest step was just talking to our primary care providers. What insights aren't they getting from their patients? Where does the conversation stall out? The ability to add color and context to conversations came up over and over again.
One thing we heard from providers was a need for data to provide more insight and shed more light on the information patients share verbally. Human memory isn't great, so even when patients think they are being truthful about their health, they might be experiencing recency bias and recalling only recent events rather than those that occurred further back. For example, they may say they are sleeping well or terribly based on their most recent memories, while historic data says otherwise. Or patients might have a different idea of what a "workout" entails compared to their provider. Data can offer more detail and also make up for this subjectivity.
While we fully expected every clinician to want to do fancy analysis, they mainly expressed a need for a little bit more insight to make the conversations more meaningful and personalized.
Q: How can data sharing improve a patient's health experience?
A: Wearables and devices already have apps that analyze your data, so you don't necessarily need a clinician to know if your weight is going down or sleep is improving. By sharing that data with a provider, however, you can frame that data within the context of other conditions and your overall health.
Apps don't know if you're anxious or on a statin, but your primary care provider does. Apps don't know that you want to lose weight to be able to get a surgery that will let you walk down the aisle at your child's wedding, but your primary care provider does. The reason for caring about a particular measurement varies from person to person.
Your provider can help you holistically look at your health habits and lifestyle (i.e. diet, medication, coaching, etc. ) that an app might not understand or cannot accurately track.
The main thing is that an app will always just be comparing your measurements to the average of the general population, or the one-size-fits-all of clinical baseline ranges, while sharing data with your primary care provider means understanding what measurements mean for you specifically.
Q: How can this data be built upon for the future and why is it helpful potentially for population health or general insights to build or inform future product updates?
A: Different things motivate different people. When people talk about personalized medicine they usually mean genetic sequencing to figure out what you need. But what if we could learn what motivators work for different people using devices?
Trying to lower your blood pressure? Maybe sleep, activity, and medication all make a difference, but each is really effective for a subset of the population. With machine learning, we could detect what interventions a patient is most responsive to and focus on that, while worrying less about what's not working.
More than that, we can check to see if our programs themselves are effective, or when people tend to need an extra push. For example, we might learn that sleep takes a few months to improve after starting an anxiety medication, but with medication and exercise, it gets better in weeks. Understanding how difficult or easy milestones can be to achieve per patient, affords us the real time ability to be there and support our patient through those most difficult moments and champion them to better health.
The One Medical blog is published by One Medical, a national, modern primary care practice pairing 24/7 virtual care services with inviting and convenient in-person care at over 100 locations across the U.S. One Medical is on a mission to transform health care for all through a human-centered, technology-powered approach to caring for people at every stage of life.
Any general advice posted on our blog, website, or app is for informational purposes only and is not intended to replace or substitute for any medical or other advice. 1Life Healthcare, Inc. and the One Medical entities make no representations or warranties and expressly disclaim any and all liability concerning any treatment, action by, or effect on any person following the general information offered or provided within or through the blog, website, or app. If you have specific concerns or a situation arises in which you require medical advice, you should consult with an appropriately trained and qualified medical services provider.