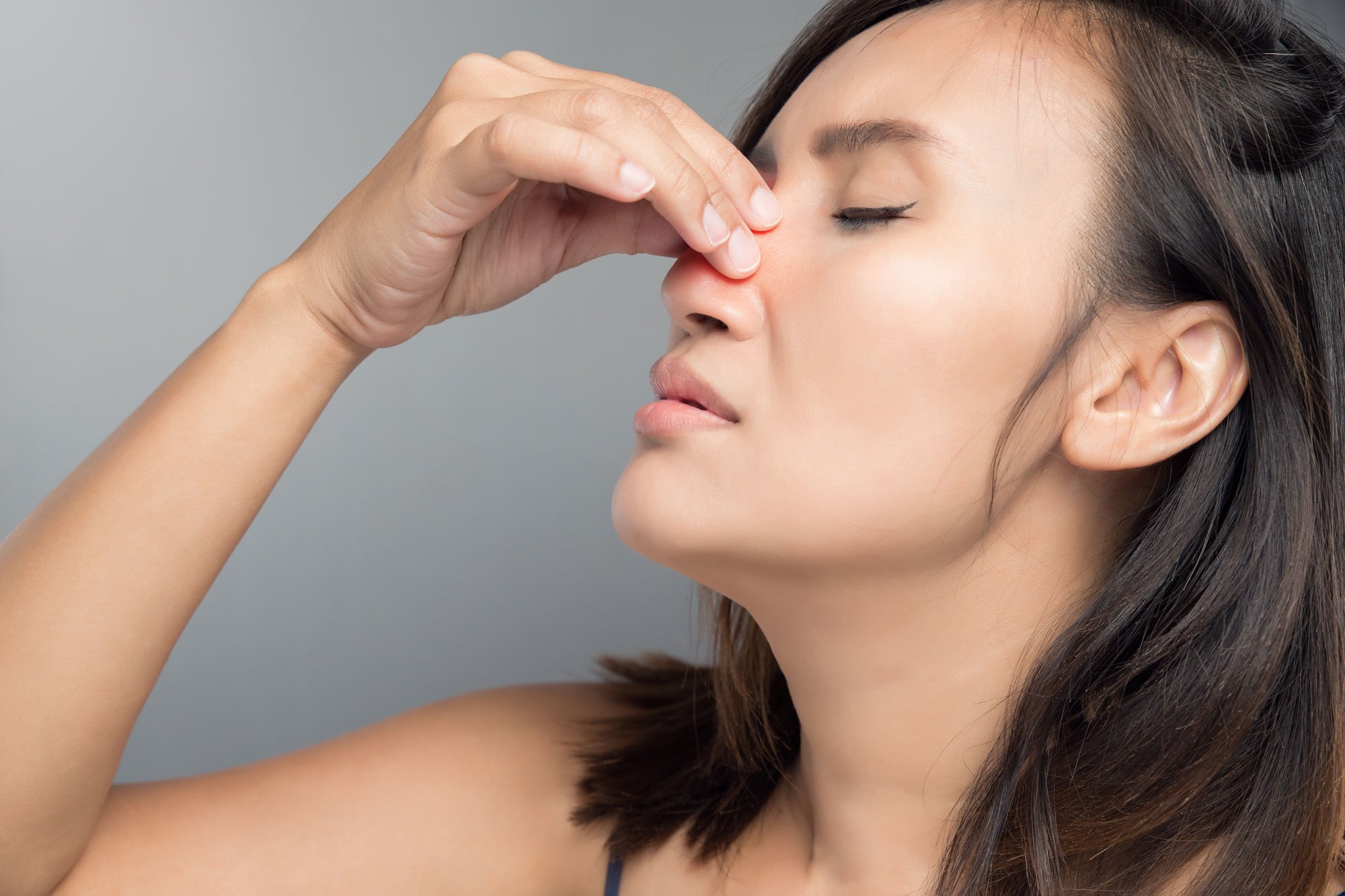 Nosebleeds aren't any fun. 60% of people will experience nosebleeds in their lifetime but only 10% of people will require medical attention. How can you tell you are one of the 10% that need medical attention? You are in luck because in this article, you'll learn about what causes nose bleeds, when to seek medical attention, and how to stop and prevent nose bleeds at home.
What causes a nosebleed?
Our nose has a very rich blood supply that helps fight off infection and warms air that enters through your nasal passages to allow us to breath easier. Because of this dense blood supply, it becomes a prime target for a vessel to rupture and result in a bleed.
The two most common causes of nosebleeds are from dry nasal passages (indoor heat during the winter being a major culprit) and nasal trauma (getting hit on the face or, more commonly seen, nose picking!). It's one reason they're not uncommon, especially during the winter when people spend lots of time in dry, heated rooms. The dry, hot air of heated rooms is often enough to cause nasal membranes to dry out and crack, exposing the blood vessels in the nose.
Nosebleeds are more common among children and older adults, with the majority of cases being anterior nosebleeds (from the vessels at the front of the nose). Posterior nosebleeds (from the vessels of the back of the nose near the throat) are more seen in cases of significant facial trauma or in older adults with high blood pressure. We can typically handle most anterior nosebleeds at home by pinching our nose, but posterior nosebleeds are harder to reach and may need medical attention.
How can I stop a nosebleed?
If you're experiencing a nosebleed, stopping it can be as simple as following these four steps:
Take a deep breath.
Keep your head above your chest. If you're lying down, sit up.
Lean forward a little.
Pinch your nostrils closed for 2 minutes.
Once the bleeding stops, take these additional steps:
Apply ice to your nose to reduce any swelling.
Avoid blowing or picking your nose.
Try not to lie down.
When should I be concerned about a nosebleed?
You should make an appointment to see a doctor if you have repeated nosebleeds without injury or trauma. They will help you figure out the cause of the nose bleed and may connect you with an Otolaryngologist, a doctor who specializes in the nose and throat, if more advanced treatment is needed.
You should see a doctor immediately if you:
Bleed for more than 30 minutes.
Have a child under 2 years old with a nosebleed.
Start bleeding following an injury or trauma.
Take blood-thinning drugs.
Have difficulty breathing
If you or a loved one is experiencing any of these symptoms, please seek medical attention.
How can I prevent nosebleeds?
You're unlikely to prevent every situation that can cause a nosebleed. But you can do a few things to reduce their likelihood.
Keep your nose moist. Dryness can really make nosebleeds worse. Try applying a thin layer of petroleum jelly to your nostrils a few times a day and before going to sleep.
Use a humidifier. It's a good way to soften the effects of dry, warm winter rooms.
Trim your fingernails. You can help reduce nosebleeds by keeping your fingernails (and your children's fingernails) short to reduce the chances of cutting yourself.
More questions? Book an appointment today with a One Medical provider near you!
The One Medical blog is published by One Medical, a national, modern primary care practice pairing 24/7 virtual care services with inviting and convenient in-person care at over 100 locations across the U.S. One Medical is on a mission to transform health care for all through a human-centered, technology-powered approach to caring for people at every stage of life.
Any general advice posted on our blog, website, or app is for informational purposes only and is not intended to replace or substitute for any medical or other advice. 1Life Healthcare, Inc. and the One Medical entities make no representations or warranties and expressly disclaim any and all liability concerning any treatment, action by, or effect on any person following the general information offered or provided within or through the blog, website, or app. If you have specific concerns or a situation arises in which you require medical advice, you should consult with an appropriately trained and qualified medical services provider.