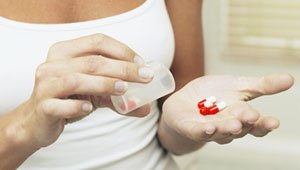 You may have heard a report on National Public Radio's "This American Life" or read an exposé from Propublica on the potential dangers of acetaminophen (Tylenol). It's an important story; over 150 people a year in the US die of accidental acetaminophen overdoses and about the same number use the drug to commit suicide. Acetaminophen is readily available, and is used by millions of Americans every day. The dose that can cause liver damage is unfortunately not much higher than the dose that relieves pain.
Propublica's reporters documented the risk of liver damage from doses just a bit over the maximum recommended dose, which has been well-known in the research community since the 1970s. However, the manufacturer initially resisted stricter warnings, and a black box warning about the risk of liver damage wasn't required until 2011.
Know How Much Acetaminophen You're Taking
Acetaminophen is a very useful drug. It helps reduce fevers and lower pain and is less likely than nonsteroidal anti-inflammatory drugs (NSAIDs) to cause stomach bleeding or gastrointestinal upset. It's often as effective at relieving pain as NSAIDs (like ibuprofen or naproxen) or even mild narcotics (like codeine).
The maximum recommended dose for adults was lowered in 2011 to 3,000 mg per day. This means 3 doses (6 pills) of extra strength or 4 1/2 doses (9 pills) of regular strength. Liver failure and deaths have been reported with doses of just a few extra pills.
Many European countries have put acetaminophen behind the pharmacy counter to avoid accidental poisonings, and England showed a dramatic drop in accidental poisonings when it restricted how much acetaminophen could be purchased at a time and moved it to different packaging. In the US, we can still go to a warehouse store and purchase enough acetaminophen in a single bottle to kill dozens of people.
Acetaminophen is found in hundreds of products, so it's easy to accidentally ingest too much. Acetaminophen is often paired with narcotics (like Percocet), cold medicines (like Theraflu and Nyquil), and arthritis remedies (like Excedrin and Tylenol Arthritis). You can find a list of common medications that contain acetaminophen, and how much they contain, at Propublica.
Minimize Your Risk
Here's what you can do to get the benefits of acetaminophen while minimizing your risk:
Use regular-strength (not extra-strength) acetaminophen, so that you take only 650 mg per dose rather than 1,000 mg. There is no evidence that an extra-strength dose gives more or longer pain relief.
Only use acetaminophen when you need it, and be especially careful to avoid overdose if you continue the medication for more than 5 to 7 days.
Don't drink alcohol when you take acetaminophen. Alcohol increases the chance of liver damage, and decreases the dose of medicine than can cause liver trouble.
Read labels of over-the-counter medicines carefully. Avoid taking multiple drugs with acetaminophen at the same time, but if you must, be sure to check for drug interactions.
Childhood doses of acetaminophen are based on age and weight. Read the package carefully, don't mix different acetaminophen-containing medications, and ask your clinician if you have any questions about giving this medication to your child.
If you're worried that you or a loved one has taken too much acetaminophen, call Poison Control immediately at 800-222-1222.  Even if you are feeling well, you might be directed to call an ambulance, and remember to bring packages of any acetaminophen-containing medications you might have taken. There is an antidote to acetaminophen overdose, but it's only effective if given very early.
The One Medical blog is published by One Medical, a national, modern primary care practice pairing 24/7 virtual care services with inviting and convenient in-person care at over 100 locations across the U.S. One Medical is on a mission to transform health care for all through a human-centered, technology-powered approach to caring for people at every stage of life.
Any general advice posted on our blog, website, or app is for informational purposes only and is not intended to replace or substitute for any medical or other advice. 1Life Healthcare, Inc. and the One Medical entities make no representations or warranties and expressly disclaim any and all liability concerning any treatment, action by, or effect on any person following the general information offered or provided within or through the blog, website, or app. If you have specific concerns or a situation arises in which you require medical advice, you should consult with an appropriately trained and qualified medical services provider.