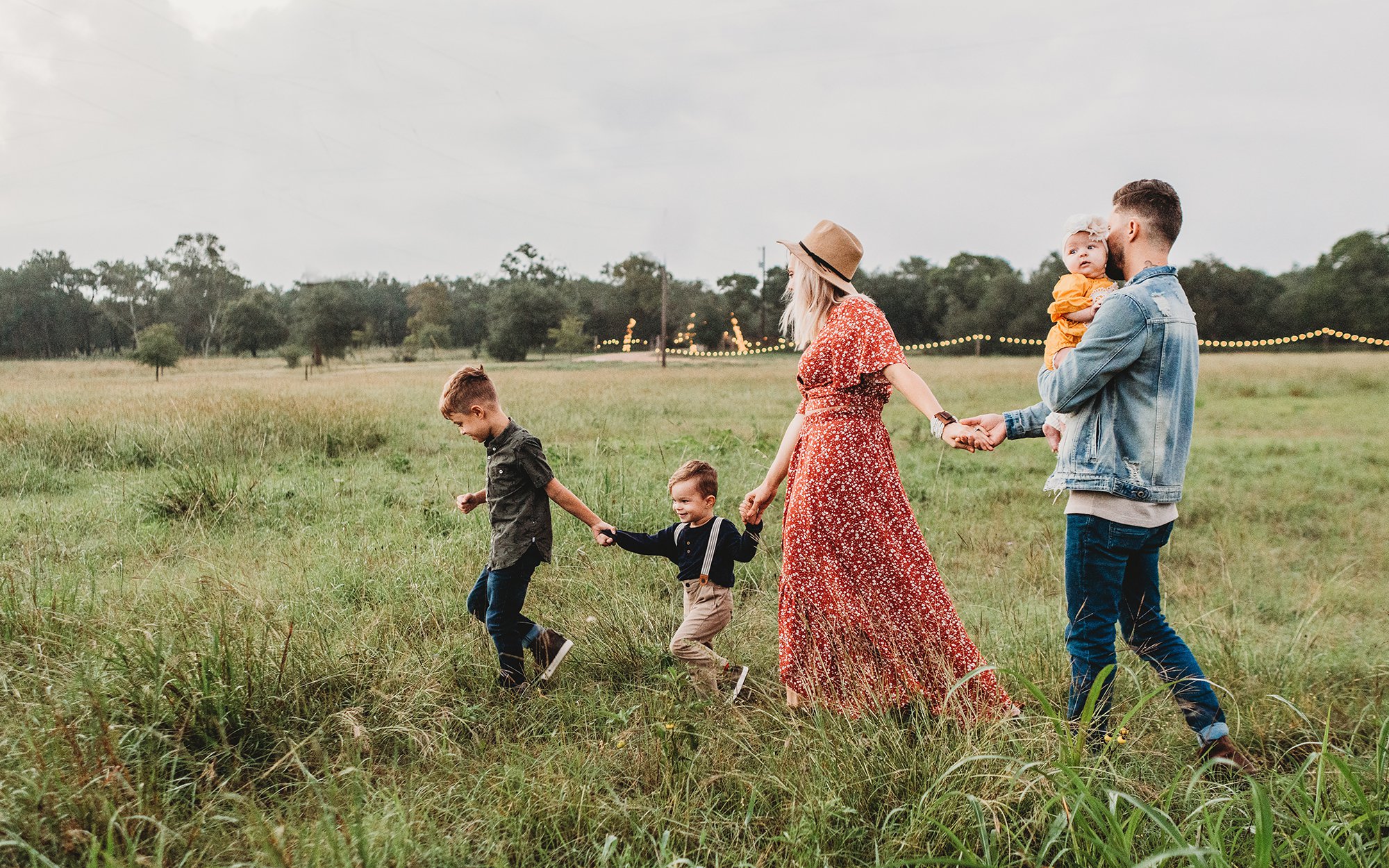 Measles is a viral infection that often causes fever, cough, runny nose, conjunctivitis (pink eye), and a rash in both adults and children. In most cases, measles resolves on its own and those infected make a full recovery. In a small number of cases, measles infection can lead to severe complications including pneumonia, seizures, neurological disease, and death.
Why is there an outbreak in 2019?
Measles is highly contagious. It spreads when an infected child or adult coughs or sneezes on other people or surfaces (where the virus can live for up to two hours). Measles was declared eliminated in the US in 2000, largely as a result of successful immunization efforts. However, outbreaks of measles have continued to occur in late 2018 and early 2019 in places like New York and San Francisco where there are significant numbers of unvaccinated people. When infected individuals come in contact with an unvaccinated person, there is a high likelihood of spreading the infection. Outbreaks are more likely in communities where vaccination rates are below 90%.
Is my child at risk of getting measles?
Your child can get measles if 1) they have not been immunized against measles and 2) they are exposed to someone who is infected with the measles virus. The incubation period — the time from exposure to the onset of illness — is 8 to 12 days. Because an infected person can spread the virus 4 days before the rash appears, it is not always possible to know when exposure has occurred.
How would I know if my child has measles?
Early signs of measles for both children and adults are similar to other viral respiratory illnesses: high fever, malaise (a feeling of discomfort), cough, runny nose, and red eyes. In some cases, there may also be white spots, called Koplik spots, on the inside of the mouth. The rash of measles appears a few days later, beginning on the head and face and then spreading to the rest of the body. Measles is contagious until 4 days after the appearance of the rash.
If you suspect your child has symptoms of measles or has been exposed to a child known to have measles, reach out to our virtual medical team with our mobile app to decide on next steps.
What should I do if there is an outbreak near me?
If your child has received 2 doses of the Measles/Mumps/Rubella (MMR) vaccine, they are very unlikely to get measles, even if they have been exposed to the virus. If your child has had 1 dose of the vaccine and you live in an area with a measles outbreak, they can get their second dose of MMR a minimum of 28 days after the first dose.
If your child is between 6 and 11 months old during an outbreak, your child can get the MMR vaccine to help protect them. However, they will still need 2 doses after one year of age to ensure full immunity.
If your child is less than 6 months old, they cannot get the MMR vaccine. Most mother's have been immunized, which means the baby will have some protection from maternal antibodies. All family members of an infant less than six months should make sure their immunizations are up to date.
If your child is 12 months old or older, they can get the MMR vaccine now if they have not received it yet.
During a measles outbreak, it is important to keep unimmunized people away from your infant. Be sure to ask about immunization policies at daycare centers, schools, and other venues for children.
If you hear of a measles outbreak near you, go to your local or state department of health website for more information about the outbreak and what measures are recommended for avoiding infection. The Centers for Disease Control and Prevention (CDC) is another excellent source of information about measles and vaccination.
When should my child be vaccinated for measles? Is the vaccine safe?
The Centers for Disease Control and Prevention (CDC) Advisory Committee on Immunization Practices recommends 2 doses of measles vaccine - one at 12 months of age and another between 4 and 6 years of age. Measles vaccine is given in combination with mumps and rubella vaccines (MMR). Due to recent measles outbreaks abroad, the CDC recommends that children between 6 and 11 months who will be traveling internationally be vaccinated against measles before traveling.
The MMR vaccine has been proven safe and highly effective in the 55 years it has been given. Common side effects may include pain and/or swelling at the injection site, fever, and rash. The MMR vaccine does not cause autism. For more information about the safety of vaccines, go to https://www.cdc.gov/vaccines/index.html.
My child is fully vaccinated. What is the risk of catching measles?
When the MMR vaccine is administered as recommended, it serves as excellent protection from getting measles. The first dose, given at 12 months, is 93% effective, and then 2 doses have been given, the vaccine is over 97% effective. If you are worried about that 3%, keep in mind that in places where there isn't an outbreak, coming in contact is very unlikely, so the real chances of catching measels once you've been vaccinated are essentially zero. In an outbreak, depending on degree of exposure to infected individuals, the chances are slightly higher, but still very low once someone has been vaccinated.
If my child had both doses of the vaccine, should he/she get a booster or get a blood test to check for immunity?
No. If you or your child had both doses of the MMR vaccine, a confirmation blood test or a booster shot in not necessary. A blood test can be done to check for immunity to measles, which is helpful for children and adults when the immunization history is unknown. The blood test is not necessary in most cases when you have a documented history of the vaccine. If you have concerns about whether your vaccinated child is immune to measles, talk with your child's health care provider.
How can I get my child vaccinated at One Medical?
The One Medical pediatric providers agree that immunizing your child fully and on schedule is important for keeping your child healthy and preventing serious diseases and outbreaks. Our practice supports and follows the guidelines and schedule set forth by the American Academy of Pediatrics (AAP) and Center for Disease Control (CDC) for childhood vaccinations.
To get your child vaccinated, simply tell your child's provider that you want to do so. They will be happy to discuss vaccination and answer your questions and concerns. If your child has not had all their vaccines, it is not too late to catch up. Your One Medical provider can help with this as well.
Sources:
American Academy of Pediatrics Textbook of Pediatric Care, 2nd Edition
Thomas K. McInerny, MD, FAAP, Henry M. Adam, MD, FAAP, Deborah E. Campbell, MD, FAAP, Thomas G. DeWitt, MD, FAAP, Jane Meschan Foy, MD, FAAP, Deepak M. Kamat, MD, PhD, FAAP
Red Book® 2018
Committee on Infectious Diseases; American Academy of Pediatrics; David W. Kimberlin, MD, FAAP; Michael T. Brady, MD, FAAP; Mary Anne Jackson, MD, FAAP; Sarah S. Long, MD, FAAP
The One Medical blog is published by One Medical, a national, modern primary care practice pairing 24/7 virtual care services with inviting and convenient in-person care at over 100 locations across the U.S. One Medical is on a mission to transform health care for all through a human-centered, technology-powered approach to caring for people at every stage of life.
Any general advice posted on our blog, website, or app is for informational purposes only and is not intended to replace or substitute for any medical or other advice. 1Life Healthcare, Inc. and the One Medical entities make no representations or warranties and expressly disclaim any and all liability concerning any treatment, action by, or effect on any person following the general information offered or provided within or through the blog, website, or app. If you have specific concerns or a situation arises in which you require medical advice, you should consult with an appropriately trained and qualified medical services provider.