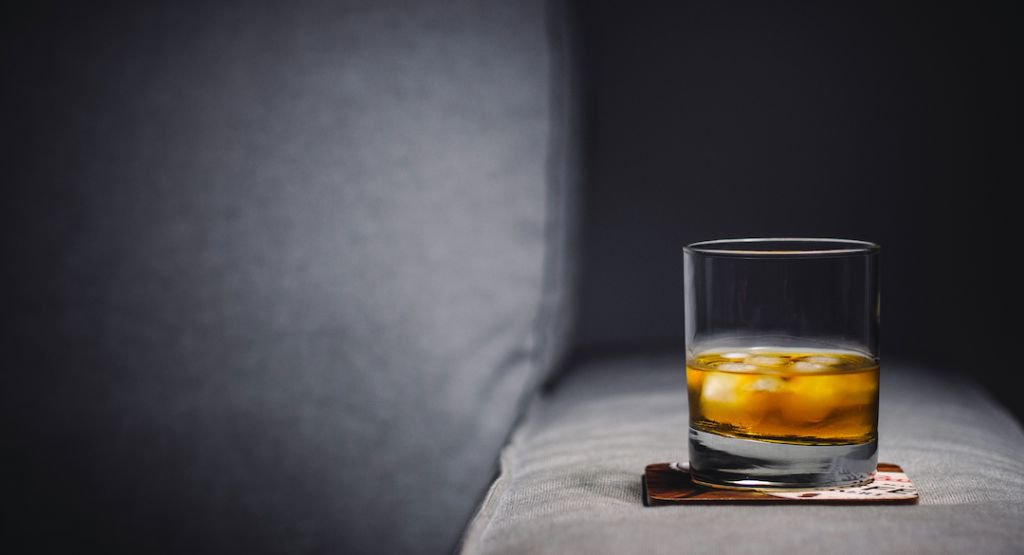 Even if you read our prevention tips on how to avoid hangovers this holiday season, it's still easy to go a little overboard on alcohol during the holidays. So, how do you detox from months of celebrations?
As you set your 2018 intentions and work on undoing the overindulgences of the holiday season, here's how to set yourself up for success.
Why "dry January" doesn't work
Overall, making a decision to reduce your alcohol intake is a good thing, and you're likely to see some short-term benefits from quitting alcohol for a month, including:
After a few days without alcohol, most people report they generally sleep better and have more energy.

After a few weeks, average blood sugar falls. Maintaining a healthy blood sugar can prevent diabetes in the future.

After a month,

alcohol abstention

will bring about a decrease of fat in the liver, reducing your risk of long-term liver damage.
However, going back to drinking quickly undoes all those improvements — which is why there's generally little long-term benefit to a dry January. Rather, it is much more beneficial for people to resolve to reduce their overall alcohol consumption, in January and beyond.
Also, after a dry January, people who resume drinking will notice that their tolerance is lower, so it's vital that anyone trying a month-long detox slowly ease back into it! Drinking in moderation can be different for everyone, but the recommendation is less than 1 drink daily in women and less than 2 drinks daily in men.
Four ways to set yourself up for a happy, healthy year
Set your intention and understand your motivation.
The most important part of setting, and then following, healthier habits is understanding why you're doing something. Why do you want to be healthier? Do you want to lose weight, live longer for your kids, or be more productive at work? If you can identify the reasons why you want to get healthy and channel those as you march forward, you're far more likely to be successful.
Set manageable, realistic goals.
I encourage anyone aiming to "detox" in the new year to set small, practical goals that they can stick to instead of a one-time extreme deprivation. Maybe it's limiting the number of drinks you consume anytime you go out, or deciding you'll only drink on certain days of the week. Choose whatever works best for you and will set you up for success on your path towards a healthier 2017.
Hold yourself accountable.
It's important to have accountability – otherwise you're far more likely to let your resolve slip. Tell a friend or partner about your health goals so they can make sure you are fulfilling them and have support. Another great option is to keep a journal or log information into an app to track and view your progress.
Enlist the help of your provider.
Consult your primary care provider if you're aiming to make changes in 2018 – we are here to be your partner in health! We can advise you on the best ways to adjust your alcohol consumption and other behaviors, and be a resource as you work towards your goals. Best of all, we love to celebrate your happy, healthy successes with you when you achieve them.
If you're already a One Medical member, you can make an appointment to see your provider in January.
The One Medical blog is published by One Medical, a national, modern primary care practice pairing 24/7 virtual care services with inviting and convenient in-person care at over 100 locations across the U.S. One Medical is on a mission to transform health care for all through a human-centered, technology-powered approach to caring for people at every stage of life.
Any general advice posted on our blog, website, or app is for informational purposes only and is not intended to replace or substitute for any medical or other advice. 1Life Healthcare, Inc. and the One Medical entities make no representations or warranties and expressly disclaim any and all liability concerning any treatment, action by, or effect on any person following the general information offered or provided within or through the blog, website, or app. If you have specific concerns or a situation arises in which you require medical advice, you should consult with an appropriately trained and qualified medical services provider.