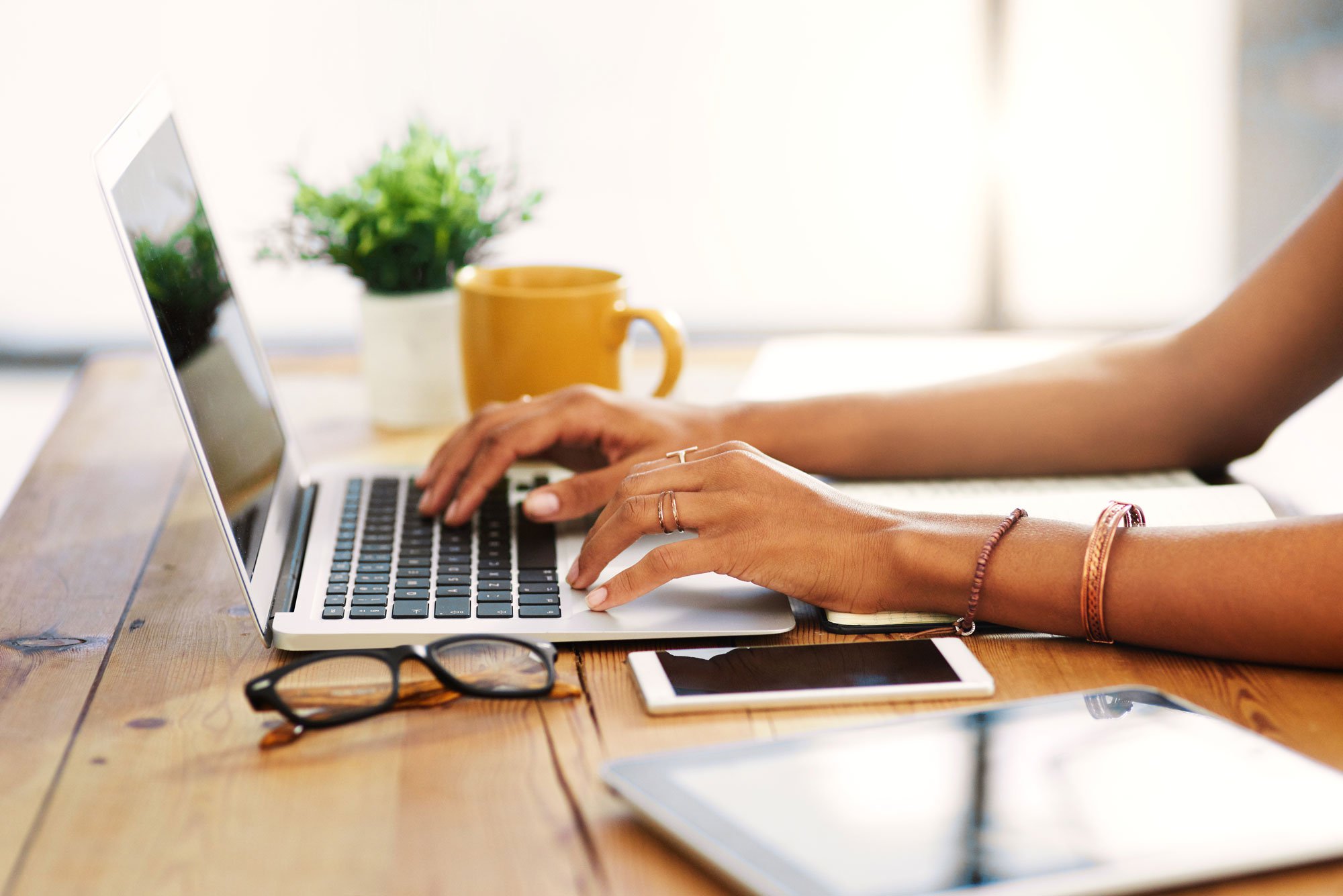 Updated September 11, 2023.

The majority of people who have health care insurance obtain it through their employers during open enrollment, though only a small minority understands the complexities of insurance well enough to feel like they made an empowered choice. This handy guide will help you understand the key differences between PPO and HMO plans and how to make the right choice for you.
Pricing Structures Differ
HMO pricing is set (you pay only your co-pay for covered services), but there are a few restrictions; you must see a provider who is in your network, and you must select a primary care provider (PCP). PPOs offer greater freedom in that you can see providers out of network, but pricing can fluctuate dramatically depending on a variety of variables, including who you see, whether the visit applies to your deductible, and whether the provider you see is in network.
Preferred Providers and Locations
If you have a preferred PCP and/or location, know that you might need to switch if you choose an HMO plan. HMOs require that you designate one PCP with your insurance who is responsible for managing and coordinating your health care. An HMO plan may limit your ability to see doctors you've seen in the past if they're not in network.
PPO plans offer greater flexibility in this regard because you can book appointments with providers who are in the PPO network as well as providers who are out of network (although you may pay a higher rate if you choose the latter).
Seeing Specialists
If you have an HMO plan, you'll need a referral from your PCP if you need to see a specialist, even for routine services such as seeing a dermatologist to get a mole checked out. PPO plans often don't require referrals which mean that you can book appointments with specialists directly without conferring with your PCP.
While the freedom of a PPO plan may sound appealing, keep in mind that PCPs play a valuable role in helping you evaluate the best plan of action for your health goals. In addition to evaluating treatment options, your PCP can help you avoid expensive and unnecessary tests and procedures that a specialist might otherwise order for you. So regardless of whether you choose a PPO or HMO, we recommend you get in the habit of consulting with your PCP prior to making any medical decision.
Travel Outside of Your Home Region
Most PPO plans allow you to see a provider outside of your home region with little to no interruption in coverage. HMO plans typically limit where you can be seen, although you may have emergency care benefits in other cities. If you travel often, a PPO plan might be a better fit since they tend to be more flexible–which can be especially helpful if something unexpected happens and you have to seek urgent care.
Pros and Cons of PPOs and HMOs
HMO plans are great for many people, because they can use their plans over time without paying anything more than a co-pay. There are exceptions to this rule, so it's important to understand how your coverage works and know which services you may need that are not be covered by your plan.
With a PPO plan, you have the freedom of choosing the health care providers and specialists you want to see. But even if you end up seeing the doctor the same number of times as someone on an HMO plan, you may pay a lot more due to having to cover costs until you meet your deductible. Most PPO plans require that you meet your deductible before insurance will pays for your health care.
In considering these decisions in selecting your health plan during open enrollment, you'll be making decisions based on your lifestyle and approach to health care. If you don't think you picked the right plan last year, consider it a learning opportunity to plan ahead for the current open enrollment period so you can feel confident you're making the right choice this time around. The reference guide below can be used to quickly identify which plan is best for you based on your preferences.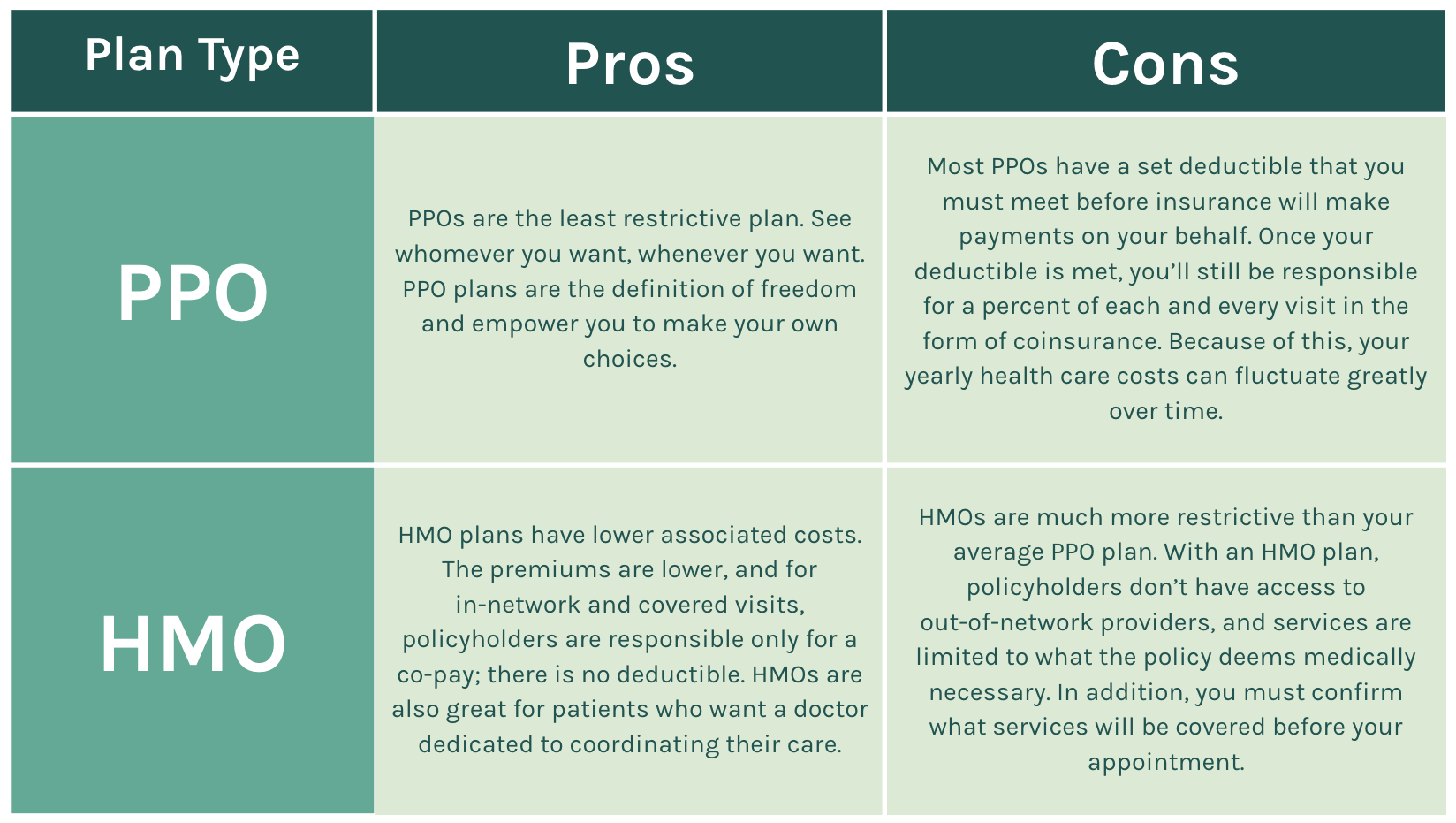 The One Medical blog is published by One Medical, a national, modern primary care practice pairing 24/7 virtual care services with inviting and convenient in-person care at over 100 locations across the U.S. One Medical is on a mission to transform health care for all through a human-centered, technology-powered approach to caring for people at every stage of life.
Any general advice posted on our blog, website, or app is for informational purposes only and is not intended to replace or substitute for any medical or other advice. 1Life Healthcare, Inc. and the One Medical entities make no representations or warranties and expressly disclaim any and all liability concerning any treatment, action by, or effect on any person following the general information offered or provided within or through the blog, website, or app. If you have specific concerns or a situation arises in which you require medical advice, you should consult with an appropriately trained and qualified medical services provider.