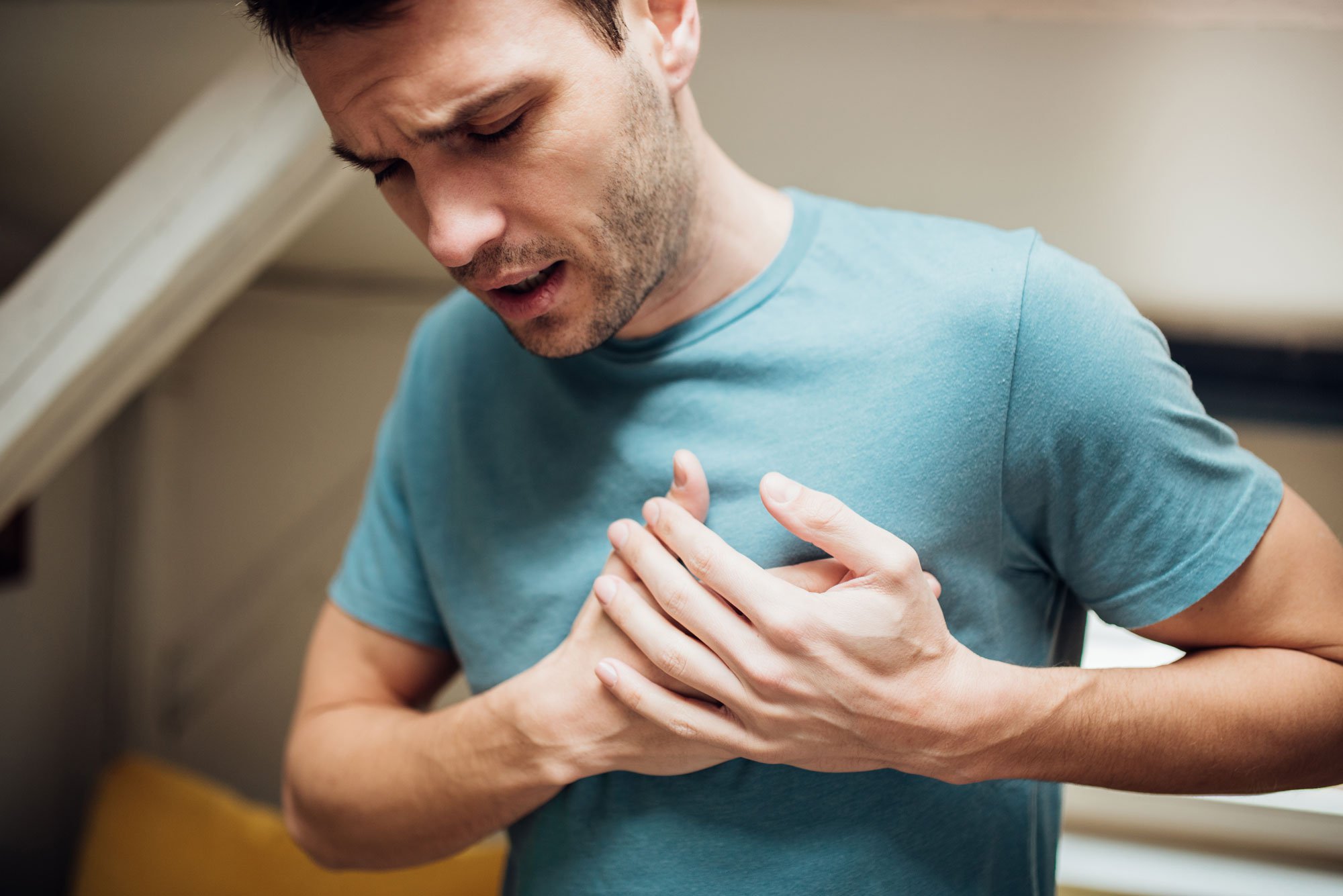 Exactly a decade ago, the New York Times ran an article with a truly troubling headline: "The Claim: Heart Attack Rates Rise During the Super Bowl." The story covered the numerous studies that have indicated that yes, there may in fact be a link between sports spectatorship and cardiac emergencies. The article also referenced a 2009 study that specifically examined the number of heart attack-related deaths that occured after a particularly stressful Super Bowl game. The conclusion? "The emotional stress of loss and/or the intensity of a game played by a sports team in a highly publicized rivalry such as the Super Bowl can trigger total and cardiovascular deaths."
While more recent research has raised questions around the claim, many experts still caution that the heightened stress, alcohol use, dehydration, and general dietary excess associated with Super Bowl Sunday might really raise the heart attack risk for some people. But while much of the research and media coverage has centered on mortality rates, it's worth wondering whether some of the heart attack symptoms people seek treatment for after the big game are really signs of something more benign...like heartburn.
What is a heart attack and what is heartburn?
Believe it or not, confusing heartburn with a heart attack isn't all that strange considering the two very different conditions can have one major symptom in common: chest pain. Experts even say that severe heartburn accounts for over half of the eight million-plus emergency room visits for chest pain every year, in which actual heart problems are ruled out. And because heart attacks can be life-threatening, feeling discomfort in that area of the body can be scary. Understanding what the two issues are may help you have some peace of mind or encourage you to pay more attention to your body's signals.
A heart attack is what happens when a major artery or arteries in your heart can't get enough blood flow, which keeps areas of your heart from receiving enough blood and oxygen. The signs and symptoms of a heart attack can vary quite a bit from person to person but the "textbook" heart attack involves a feeling of sudden, crushing pain in the chest and difficulty breathing. This isn't always the case though: in women especially, less obvious symptoms may indicate a heart attack is happening, like jaw or back pain, nausea, or vomiting.
Because heart attack symptoms can be so variable, it makes sense that many people who are actually experiencing heartburn may panic and think they're having a heart attack. Despite its name, heartburn doesn't involve the heart at all — it's a condition that describes the pain or discomfort from digestive acid moving into the esophagus (the tube that carries food to the stomach). Heartburn is considered a common symptom of gastroesophageal reflux disease (GERD), which is often referred to as acid reflux. The typical symptoms of heartburn can include a burning sensation in the upper abdomen and chest, which can be a frightening sensation to experience, especially if you've never had it before.
How can you tell the difference between heartburn and a heart attack?
First thing's first: if you're in pain or you simply aren't sure if the physical discomfort or pain you're experiencing is serious, get medical attention immediately. It's always best to err on the side of caution and have a healthcare professional evaluate the situation. Bearing that in mind, it may be helpful to keep in mind that heartburn usually strikes after eating and that it can cause a sour or acidic taste to develop in your mouth. If your game day involves eating an array of foods outside of your norm and lying on the couch, you may be setting yourself up for a bad case of heartburn. However, research has also shown that the food free-for-all that typically occurs on Super Bowl Sunday can also cause problems and raise the risk for people prone to heart trouble.
While it's difficult to distinguish between heart attack and heartburn, there are steps you can take to prevent heartburn in the first place. Eating and drinking in moderation will help prevent this, but for some people, even a single buffalo wing can trigger the burn. If you know you struggle with heartburn, beat the temptation by bringing your own healthy game day snack or altering your recipes by swapping out common triggers with more soothing options.
Having chest discomfort and not sure what to do? Do a video visit with one of our amazing providers. They will work with you on figuring out the cause of your symptoms and help you decide if you should seek urgent medical attention or can stay and enjoy the rest of the game. Rest assured that we have your back, so put on your favorite jersey, sit back in your lucky chair, and we hope you have a great time enjoying the game! One Medical can also help with grief counseling, so be sure to let your rivals know once your team wins and you finish your victory dance in their face.
The One Medical blog is published by One Medical, a national, modern primary care practice pairing 24/7 virtual care services with inviting and convenient in-person care at over 100 locations across the U.S. One Medical is on a mission to transform health care for all through a human-centered, technology-powered approach to caring for people at every stage of life.
Any general advice posted on our blog, website, or app is for informational purposes only and is not intended to replace or substitute for any medical or other advice. 1Life Healthcare, Inc. and the One Medical entities make no representations or warranties and expressly disclaim any and all liability concerning any treatment, action by, or effect on any person following the general information offered or provided within or through the blog, website, or app. If you have specific concerns or a situation arises in which you require medical advice, you should consult with an appropriately trained and qualified medical services provider.