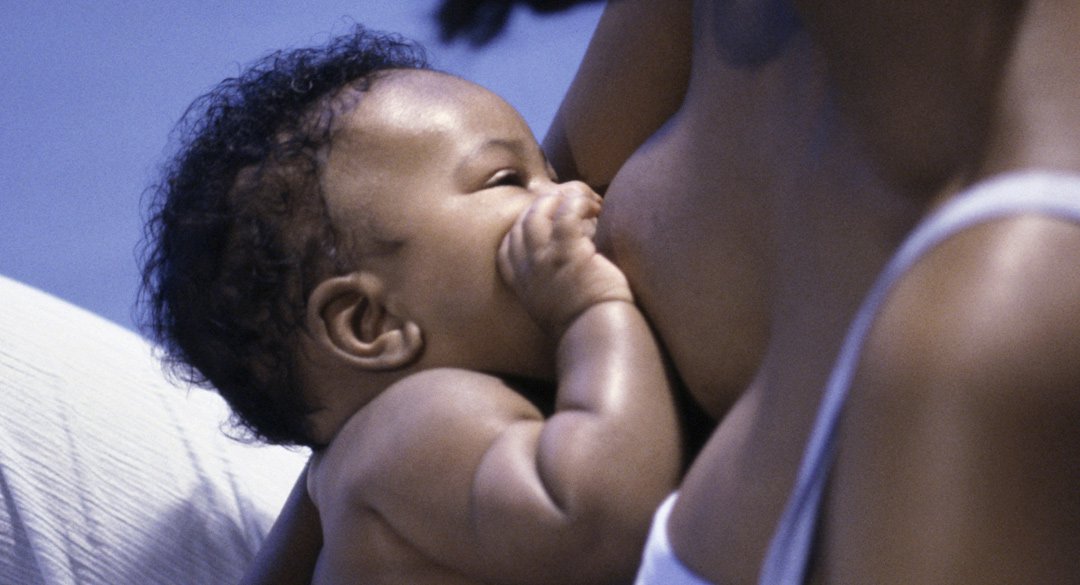 According to the Centers for Disease Control and Prevention (CDC), breastfeeding is "one of the most highly effective preventive measures a mother can take to protect the health of her infant." Studies have shown the antibodies in breast milk protect the baby from illness, and breastfed babies have a decreased likelihood for allergies, tooth decay, obesity, hypertension, and high cholesterol. It also reduces the mother's changes of developing hypertension later in life.
Despite the advantages to the mother and baby's health, many new moms have concerns about breastfeeding. Among the top worries? Whether or not they're producing enough milk. In fact, the perception of insufficient breast milk is one of the most common reasons mothers give for weaning or introducing their children to solids and supplements earlier than recommended. Although the American Academy of Pediatrics (AAP) recommends that breastfeeding continue for at least 12 months and the World Health Organization (WHO) recommends continued breastfeeding for up to two years of age, only 49 percent of infants born in the US in 2011 were breastfeeding at six months and only 27 percent by 12 months.
Before you give up on breastfeeding, it's important to determine whether or not your supply is actually low.
How to Determine Whether Your Baby Is Getting Enough Milk
Some guidelines for gauging an adequate milk supply are:
Starting at about 2 weeks, babies gain 0.5 to 1 pound a week. Babies can often lose weight the first days—this is not an indication they are not eating enough.
The baby nurses frequently, averaging 8 to 12 feedings per 24-hour period.
The baby determines the length of the feedings, which may be 10 to 20 minutes or longer per breast.
The baby's swallowing sounds are audible.
The baby is active, alert, and appears healthy.
Factors That May Contribute to an Inadequate Milk Supply
Although it's rare, an inadequate milk supply can result from a variety of factors, including:
Not getting enough sucking stimulation
Separation from the baby or scheduling feedings too rigidly
Limiting the amount of time the baby spends on the breast
Being sick or under stress
Certain diseases, such as diabetes
Tips for Supporting Lactation
The good news is that there are ways to support lactation and avoid the anxiety over inadequate milk supply:
Nurse your baby on demand when he or she is hungry. Typically a baby will feed 8 to 12 times in 24 hours, although this can vary greatly.
Avoid bottles and pacifiers if possible so the baby's sucking needs are met on the breast, particularly during the first 2 months.
Offer both breasts at each feeding. There are varying philosophies on when to switch breasts (as sucking slows down, versus when the breast is completely drained), but offering both is generally recommended.
Reduce stress as much as possible, eat a balanced diet with enough calories to sustain your energy, and drink enough water to satisfy thirst. Nursing mothers don't need to follow a special diet, but you should eat well and stay hydrated.
Limited Evidence, But Supplements May Help
Although certain supplements like fenugreek, blessed thistle, red raspberry, and Mother's Milk tea are commonly touted as galactogogues (lactation-promoting substances), there is limited supporting data on efficacy and safety.
However, drinking nourishing teas can be a relaxing and enjoyable way for new moms to stay hydrated, and some experts cite anecdotal evidence for the efficacy of certain supplements. "I do recommend herbs," says April Blake, ND, "like a nettle tea infusion throughout the day — 2 teaspoons per 24 ounces, covered and steeped for 8 hours. Nettles are rich in iron and act as a multi-mineral, providing lots of nutrition for moms."
If you're concerned about your milk supply, seek out support from a trained professional or contact La Leche League.
The One Medical blog is published by One Medical, a national, modern primary care practice pairing 24/7 virtual care services with inviting and convenient in-person care at over 100 locations across the U.S. One Medical is on a mission to transform health care for all through a human-centered, technology-powered approach to caring for people at every stage of life.
Any general advice posted on our blog, website, or app is for informational purposes only and is not intended to replace or substitute for any medical or other advice. 1Life Healthcare, Inc. and the One Medical entities make no representations or warranties and expressly disclaim any and all liability concerning any treatment, action by, or effect on any person following the general information offered or provided within or through the blog, website, or app. If you have specific concerns or a situation arises in which you require medical advice, you should consult with an appropriately trained and qualified medical services provider.