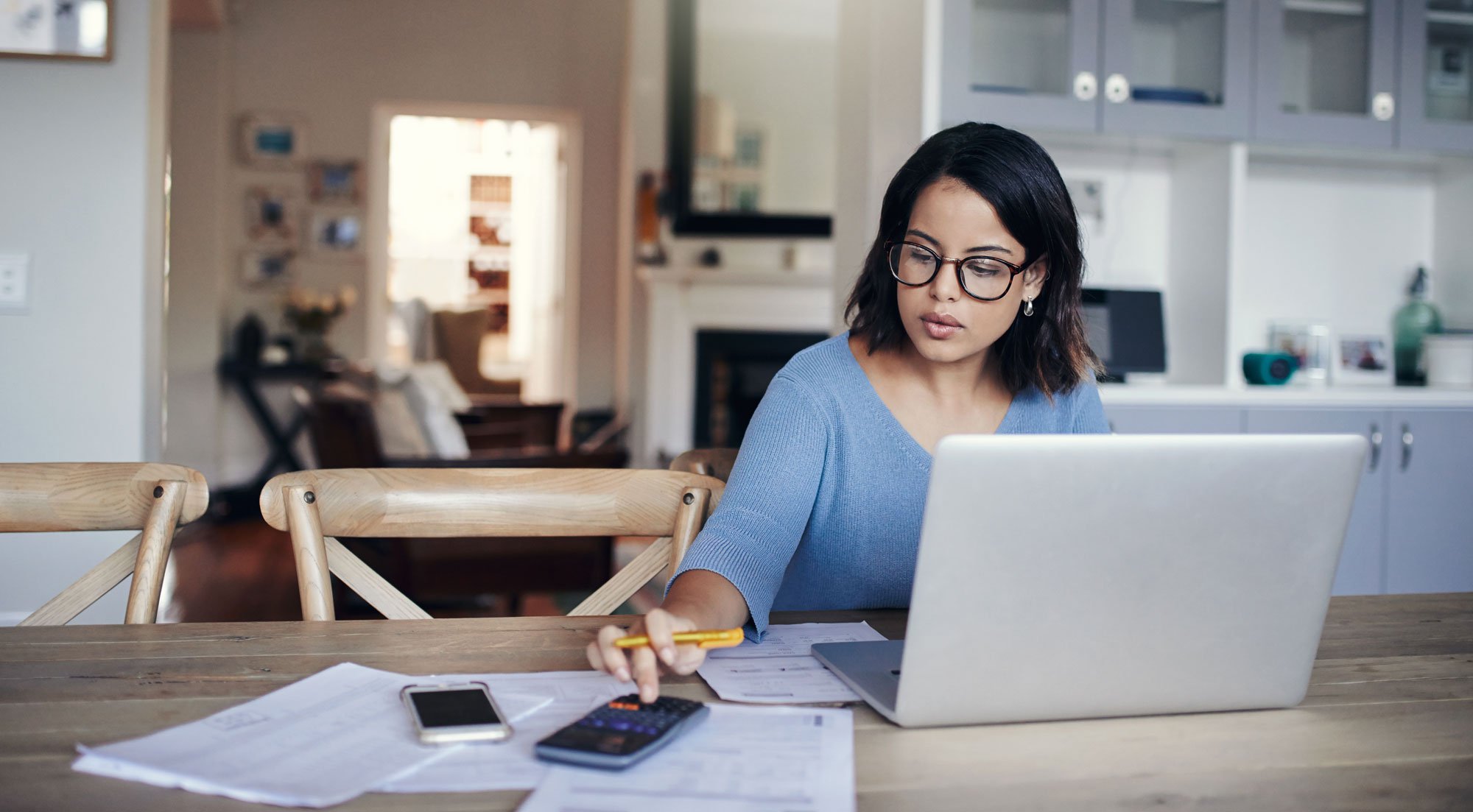 Updated September 11, 2023.

Becoming a smart healthcare consumer starts with asking the right questions. We've summed up a few of them here along with some helpful definitions of key terms you'll run across when trying to understand your insurance.
With the ABCs of healthcare under your belt, you'll be well on your way to feeling more confident about managing your costs.
FAQs about healthcare costs
What doctors can I see with my plan?
Search your insurance directory if there's a specific doctor you're looking to see. Or give your insurance provider a call to learn what groups and doctors near you are considered "in-network." If your plan includes "out-of-network benefits," you can see a doctor that's not in your network, but that's typically going to cost you more.
Do I need to choose a specific doctor to see?
Before getting care, some plans–such as HMOs–require that you designate a primary care physician (PCP) within your network. If you're a One Medical member, simply call your insurance provider before your next visit and request one of our physicians be designated as your PCP. Once that change is effective, you're welcome to book an appointment with any of our providers in and outside the office.
What services are covered under my plan?
Navigate to your insurance provider's website or give them a call — look for the Member Services number on your insurance card — to get a list of covered services.
What will I owe for doctor visits?
For primary care visits, you'll typically need to pay a copay (a flat dollar amount) or coinsurance (a percent). Specialist visits may have a higher copay or coinsurance, and you should see these listed on your insurance card. On top of your copay or coinsurance, you may owe more if your visit is applied to your deductible. More on that below.
What about my deductible?
Your deductible is the dollar amount you must pay out-of-pocket for certain covered services before your health insurance begins paying for your care. This may include services like in-office visits and lab tests, so it's a good idea to check with your insurance to learn how much your deductible is and what services apply to it. Check out our guide to deductibles to learn more.
What about physical exams or well visits?
Good news! Most insurance plans fully cover one "well visit" or "physical exam" every 365 days. They're pretty strict about that time constraint, though, so make sure it's been at least 365 days since your last physical before you book your next one.
How about lab services?
Labwork will likely be billed separately from your office visits. At One Medical, we charge a nominal amount for in-office phlebotomy services (i.e. the blood draw itself). The bill for your lab tests will come from the company that processes them — at One Medical, we work with LabCorp and Quest.
How do I know what my labs will cost?
If you'd like an estimate of what you may owe for your labs, One Medical is happy to provide you with the names of your specific tests. You can then call your insurance provider to find out what you might be expected to pay.
***
Frequently used terms and phrases
Benefit: Health insurance is often referred to as an "employee benefit," meaning that your employee covers all or a portion of its cost.
COBRA: The Consolidated Omnibus Budget Reconciliation Act of 1985, or COBRA, touches on many different topics, including health insurance coverage. Notably, it allows employees to continue their health insurance coverage even after leaving employment.
Coinsurance: Some health plans are structured so that you pay a percent of your health care bill even after hitting your deductible, often ranging from 10 to 50 percent. This amount is pre-specified by your individual health plan.
Copayment: This is the amount that you pay us when you come in for a visit. If you are an HMO patient, it's the only amount we receive for your visit. If you are a PPO patient, it's a form of pre-payment.
Deductible: This is the amount that you are required to pay out of pocket before your insurance covers the remaining costs. For example, if you have a $500 deductible, and you have $1,200 in medical expenses for the year, you'll have to pay the first $500, and your insurance will cover the remaining $700.
EOB: An explanation of benefits, or EOB, is a statement sent from your health insurance company detailing what health services were covered at a recent visit.
EPO: An exclusive provider organization, or EPO, is a type of health insurance plan that, like a PPO, has monthly premiums and deductibles. However, much like their name implies, EPOs have a smaller set of in-network providers and they generally do not offer any coverage if you decide to go out of network.
FSA: A flexible spending account (FSA) allows you to use pre-tax dollars to pay for many medical expenses (everything from office visits to medications). When you set up an FSA, you decide how much money you want to contribute from your paycheck each month and the funds are automatically deducted as pre-tax dollars. $500 in FSA funds can roll over to the next year.
HDHP: A high deductible health plan (HDHP) is an insurance plan that has a low monthly cost and a high deductible. These plans typically cover some preventive wellness visits without having to pay a deductible. If you have an HDHP, you also generally quality for an HSA.
HMO: Health maintenance organizations, or HMOs, offer comprehensive coverage among a more limited selection of providers than PPOs. Visits to specialists often require referrals, and diagnostic tests, procedures, and specific medications may require approval in advance. Out-of-pocket costs are generally lower than other forms of insurance, but monthly premiums are higher than HDHPs.
HRA: Funds in health reimbursement accounts (HRAs) are contributed by your employer. The funds in HRAs also do not count as income, and therefore aren't taxed.
HSA: Much like FSAs, health savings accounts (HSAs) give you the opportunity to set aside money (pre-tax) to use for health care expenses. In order to have an HSA, your deductible must be at least $1,500, so it's most common to have an HSA with a HDHP. HSA funds roll over from year to year, making them a great way to save for future health care expenses. There are limits on how much you can contribute to an HSA.
Labs / labwork: Common medical tests are often referred to as "labs" or "labwork" and may only be covered in network — or not at all — by some health insurance plans. Make sure to double check with your specific plan before the time comes to get tests performed.
Open enrollment: Once a year, employees have the opportunity to enroll in a health insurance plan or change his or her coverage. If an employee wishes to change coverage outside of the open enrollment period, he or she must experience a qualifying life event.
Out-of-pocket expenses: These are healthcare services that are not billed to insurance and require payment at the time of service. At One Medical, these include acupuncture and nutrition counseling.
Out-of-pocket maximum: This is the maximum amount you will have to pay for services covered by your health insurance in a plan year. Once you've reached this amount, you won't pay any additional copayments, coinsurance, or other fees on covered benefits.
POS: A point of service (POS) insurance plan is a combination of PPO and HMO. You have the flexibility of both HMO and PPO coverage but are charged depending on who you see. These plans are functionally quite similar to PPOs but can sometimes be a little less expensive per month.
PPO: This type of insurance gives you more flexibility in whom you can see, but it often costs more than HMOs and HDHPs. Most preferred provider organizations (PPOs) charge you based on your level of consumption. Deductibles, co-insurance and other charges are common. In addition, we're finding that PPOs have an increasing number of restrictions on which medications we can prescribe you.
PCP: Your primary care physician — the quarterback of healthcare! Your PCP serves as the first point of contact for an array of medical concerns, helping to identify new concerns and monitoring your overall health. Your PCP can refer you to specialists if needed. Many insurance plans require that you designate a specific PCP. At One Medical, the PCP you designate through insurance can be different from who you actually see in the office.
Qualifying life event: This is when a change in your life makes you eligible for updates to your healthcare coverage. Qualifying life events can include getting married or divorced, having a baby, moving to a new city, or a change in income.
Well visit / physical exam: Most insurance plans fully cover one preventive visit (aka "physical" or "well visit") every 365 days.
***
Still looking for answers? Here are the rest of the posts from our "Becoming a Smarter Healthcare Consumer" series.
The One Medical blog is published by One Medical, a national, modern primary care practice pairing 24/7 virtual care services with inviting and convenient in-person care at over 100 locations across the U.S. One Medical is on a mission to transform health care for all through a human-centered, technology-powered approach to caring for people at every stage of life.
Any general advice posted on our blog, website, or app is for informational purposes only and is not intended to replace or substitute for any medical or other advice. 1Life Healthcare, Inc. and the One Medical entities make no representations or warranties and expressly disclaim any and all liability concerning any treatment, action by, or effect on any person following the general information offered or provided within or through the blog, website, or app. If you have specific concerns or a situation arises in which you require medical advice, you should consult with an appropriately trained and qualified medical services provider.