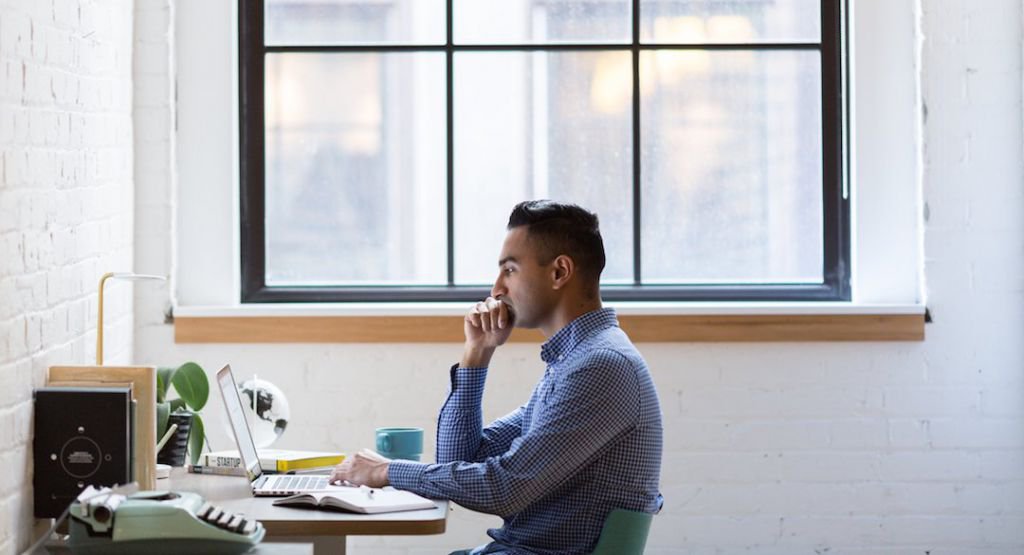 The Health Insurance Marketplace (aka health insurance exchanges) facilitates the purchase of health insurance in every state in accordance with the Patient Protection and Affordable Care Act (ACA). These exchanges provide a place for health insurance companies such as Blue Cross to sell insurance plans directly to consumers, and where consumers can price compare insurance plans by insurer and/or plan type.
A core principle of the ACA is that people will be healthier if they have access to affordable insurance coverage and high-quality primary care, which is why the federal government has mandated creation of these exchanges in every state.
Many people are still confused about how health insurance exchanges work; according to a recent poll by the Kaiser Family Foundation, 45 percent of Americans say they still don't have enough information to understand the impact the ACA will have on their family.
To reduce the confusion, One Medical is committed to arming you with the information you need to make smart decisions. To that end, here are answers to a few of the most frequently asked questions we hear about One Medical and the Health Insurance Marketplace.
Which exchange plans does One Medical participate in?
One Medical is currently in-network with a number of different exchange plans. We'll continue to expand this list over time, and update this page with the latest plans.
Boston
Blue Cross Blue Shield of Massachusetts
Harvard Pilgrim Health Care
Tufts Health Plan
California – Northern
Health Net (which offers only SHOP small business plans)
Blue Shield
Chinese Community Health
Oscar
California – Southern
Blue Shield
Health Net (which offers only SHOP small business plans)
Chicago
BlueCross BlueShield of Illinois (PPO and HMO)
New York
Phoenix
None. Health Net's Ambetter plan is the only offering in Maricopa County. Health Net chose Banner Health as its exclusive network for 2018 which, unfortunately, leaves us out of network.
Washington, DC
Aetna (which offers only SHOP small business plans)
UnitedHealthcare (which offers only SHOP small business plans)
How does One Medical choose which exchange plans to participate in?
We participate with exchange plans that provide us with the best opportunity to provide the high level of care and service you expect from One Medical. Our goal is to participate with as many plans as possible, and we expect to continue to expand the list of participating plans over time.
How do I work with One Medical if my exchange plan isn't listed here?
If you don't see your exchange plan listed here, we will do all we can to continue to provide you top-quality care. We offer reasonable out-of-pocket payment options, and depending on your insurance coverage, you may be able to submit these out-of-pocket expenses for reimbursement. Please contact your local One Medical office for more information.
How do the ACA plans compare to my current coverage?
Within each state's exchange there are a number of insurance plans that vary by cost and benefit level. You'll need to carefully review the offerings to find the premiums and level of coverage that are right for you. You may also wish to make sure your preferred physicians and hospitals are in-network with the plan you're considering: Not all physicians and hospitals are included in each exchange plan. In addition, keep in mind that coverage can differ by plan, even if the insurer is the same. For example, an exchange product might not offer the same coverage as other plans under the same insurer.
How can I get more information about health insurance exchanges?
Each state's exchange has a customer service center to assist you, and each state also offers official "Navigators" and enrollment counselors who can help you select coverage. In addition, licensed agents or brokers can also assist you if they are registered with the exchange in their state.
Here's more information for the Health Insurance Marketplaces for each state or region where One Medical currently practices:
Boston
Massachusetts Health Connector Service Center: 877.623.6765
One Medical: 617.903.5000
California
Covered California Service Center: 800.300.1056
One Medical: 415.578.3100 (Bay Area)
One Medical: 323.305.7150 (Los Angeles)
Chicago
Get Covered Illinois Service Center: 866.311.1119
One Medical: 312.219.2230
New York
NY State of Health Service Center: 855.355.5777
Navigators and Other Resources One Medical: 212.530.0624
Phoenix
Arizona Affordable Care Act Service Center: 855.889.4325 One Medical: 602.218.4077
Seattle
Washington Healthplan Finder Service Center: 855.923.4633
Navigators and Other Resources One Medical: 206.267.4392
Washington, DC
DC Health Link Service Center: 855.532.5465
Navigators and Other Resources One Medical: 202.660.0005
Additional Resources
In addition to the state Marketplaces, two privately run online resources we've found particularly helpful are ehealthinsurance and Health Sherpa. Both sites offer free assistance for consumers to shop and compare premiums, subsidies, and coverage for health insurance in all 50 states.
The One Medical blog is published by One Medical, a national, modern primary care practice pairing 24/7 virtual care services with inviting and convenient in-person care at over 100 locations across the U.S. One Medical is on a mission to transform health care for all through a human-centered, technology-powered approach to caring for people at every stage of life.
Any general advice posted on our blog, website, or app is for informational purposes only and is not intended to replace or substitute for any medical or other advice. 1Life Healthcare, Inc. and the One Medical entities make no representations or warranties and expressly disclaim any and all liability concerning any treatment, action by, or effect on any person following the general information offered or provided within or through the blog, website, or app. If you have specific concerns or a situation arises in which you require medical advice, you should consult with an appropriately trained and qualified medical services provider.