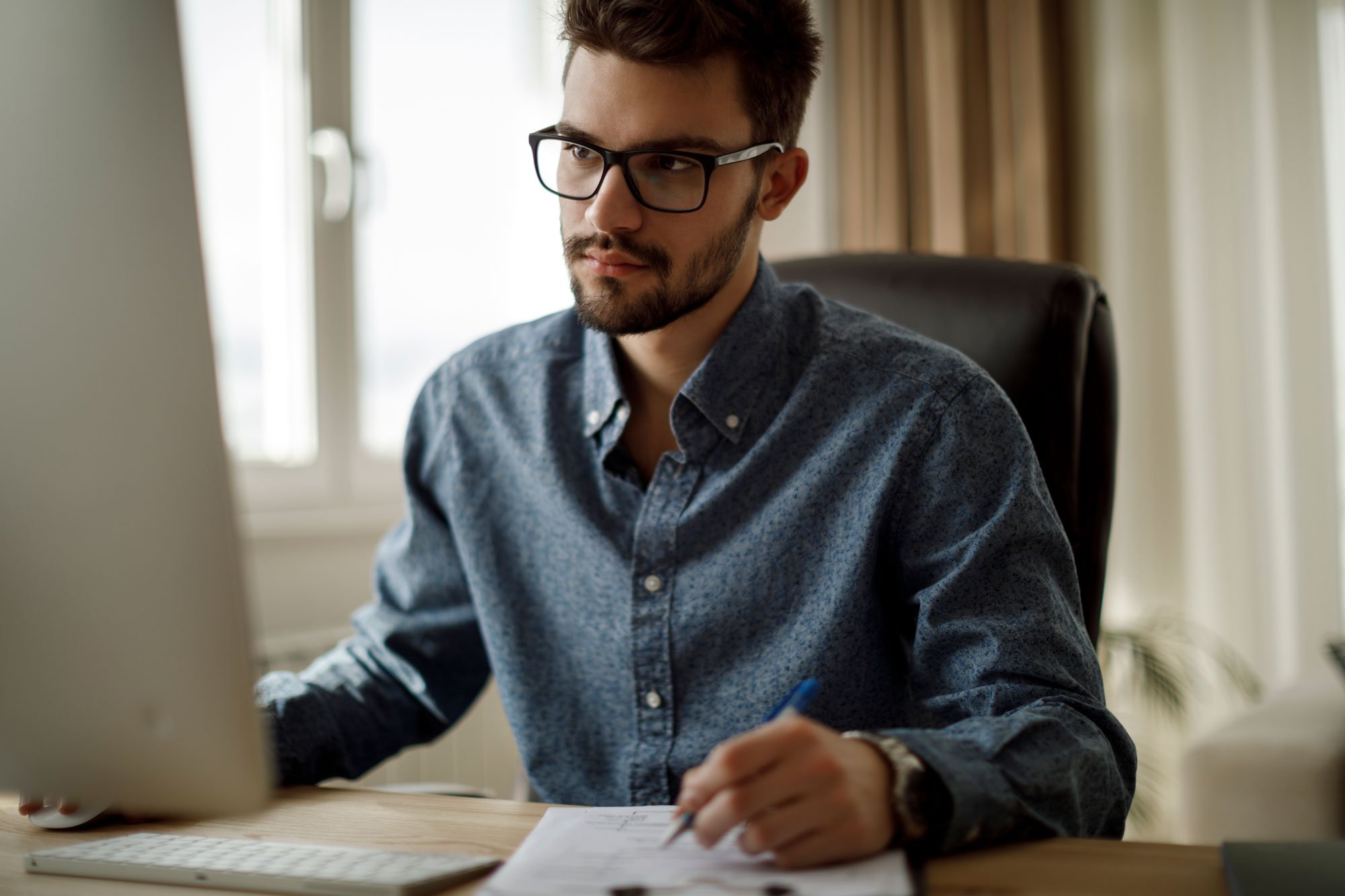 Updated September 21, 2020.

Despite its scary-sounding moniker, an HDHP isn't a new social disease; it actually stands for "high deductible health plan." Not being aware of your HDHP status may not put your health at risk, but it could definitely put a major hurt on your wallet if you don't go in eyes wide open.
HDHPs — also known as "consumer-directed health plans" — have lower monthly premiums than traditional health plans, but as the name implies, they also have higher deductibles (the fixed amount you pay out of pocket before your plan begins covering your care). HDHPs are quickly becoming the default type of insurance plan offering on the market because they're cheaper for employers, insurers, and consumers.
Having an HDHP means that, until you meet your deductible, you'll most likely be paying for your doctor's visit with your credit card and not your insurance card. Because of that, it's imperative you have all the facts before you make that appointment. Be prepared and get to know your HDHP with these commonly asked questions.
1. What is my annual deductible, and what services are covered in my plan?
When you enrolled in your insurance plan, you should have received a "summary of benefits" document outlining all the relevant information about your plan and benefits. If you can't find this document, you can request a copy from your insurance company or HR department.
To do: Review your summary of benefits carefully to understand what's covered, what isn't, and how much your deductible is in total.
2.  What is my remaining deductible?
Your remaining deductible is the amount you have left to pay before insurance kicks in. If you haven't been tracking how much you have left before you meet your deductible, your insurer can provide this information.
To do: Call the number on your insurance card and ask for your remaining deductible.
3. Which services and products do HDHPs typically cover?
Unless otherwise specified in your summary of benefits, HDHPs typically cover just one wellness visit per year. This means that routine medical care like sick visits, prescription drugs, and blood tests or lab work generally aren't covered until you've met your deductible. If you head into the doctor's office for one of those reasons, you'll most likely get a bill in the mail, and it might be higher than you expect if you haven't yet met your deductible.
To do: Make a list of the types of health care you typically consume in a year, and be prepared to pay for these services out of pocket or with your health savings account (HSA) card.
4. How much should I expect to pay for health care when paying out of pocket with an HDHP?
First, ask yourself whether you plan to meet your deductible. In other words: if your deductible is $2,500, do you plan on consuming $2,500 or more of health care this year?
If you do plan to meet your $2,500 deductible, be prepared to pay anywhere from $400 to 600 for an office visit; these are the rates your insurance plan promised to pay your doctor, and you're obligated to pay that amount until you've met your deductible. The bill will be issued once insurance has approved the claim (about 45 to 60 days after your visit).
To do: Plan ahead for upcoming medical visits, and call ahead of time to get an idea of what cost you'll incur.
5. How else can I save money with an HDHP?
When you have an HDHP, the IRS gives you the option of opening a health savings account, or HSA. An HSA is an account that you can allocate pre-tax dollars to every month for the purpose of paying health care costs. This way, if you need to schedule an unexpected appointment and pay out of pocket it for it, you can use pre-tax money from this account to do so. Unlike money saved in a flexible spending account (FSA), funds in an HSA don't expire at the end of the year — you're permitted to rollover and save up money from year to year for potential future healthcare costs.
To do: Consider opening an HSA to use pre-tax dollars to pay health care costs.
6. How can I determine whether an HDHP is right for me?
The best way to determine whether you'll save money by using an HDHP is to estimate a year's worth of health care costs (keep in mind that your premiums may be different than the averages used here).
Here's an example:
Next year, let's say you anticipate going to the doctor once for an annual physical, another time for a sick visit, and you think you'll have one standard blood draw and lab tests.


Author's Note: Thanks to Lauren Pollini, who also contributed to this article.
The One Medical blog is published by One Medical, a national, modern primary care practice pairing 24/7 virtual care services with inviting and convenient in-person care at over 100 locations across the U.S. One Medical is on a mission to transform health care for all through a human-centered, technology-powered approach to caring for people at every stage of life.
Any general advice posted on our blog, website, or app is for informational purposes only and is not intended to replace or substitute for any medical or other advice. 1Life Healthcare, Inc. and the One Medical entities make no representations or warranties and expressly disclaim any and all liability concerning any treatment, action by, or effect on any person following the general information offered or provided within or through the blog, website, or app. If you have specific concerns or a situation arises in which you require medical advice, you should consult with an appropriately trained and qualified medical services provider.