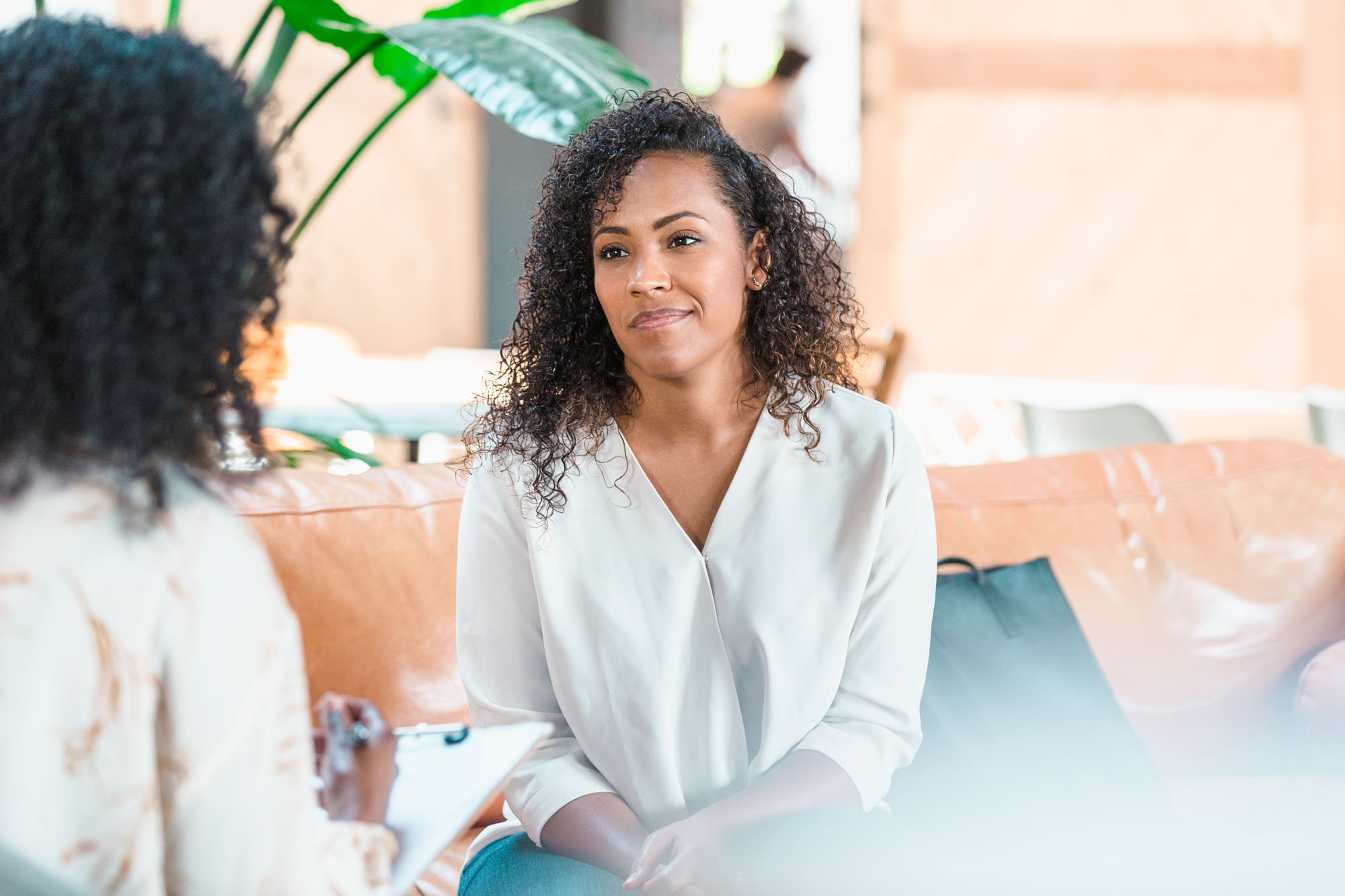 Clinical Editors: Christine Boyer, PA-C and Jessica Lue-Lai, MD

Cancer doesn't discriminate. Anyone can develop it, regardless of their age, race, or gender identity. That being said, however, there are disparities between how transgender and cisgender people experience the disease, and access screenings, care, and treatment.
Research has found that transgender individuals face significant barriers to health, such as discrimination and lack of access to quality care, that can that can significantly impact cancer detection and treatment. In fact, one 2021 study found that transgender individuals may be diagnosed at later stages, be less likely to receive treatment, and experience worse survival rates for several types of cancer, compared to cisgender individuals.

Cancer screenings can play an important role in transgender health, by enabling earlier detection and improving chances of treatment and survival. With this in mind, we've highlighted some of the challenges transgender people face in seeking preventative care, as well as key screenings for transgender individuals.
Barriers to cancer screenings and care
Transgender patients can face a unique set obstacles and challenges when it comes to basic preventative care, including cancer screenings.
For one, some transgender patients struggle to be tranparent about their gender identity and even seeking care altogether due to fears or past experiences of discrimination or hosptility. A study by Lambda Legal, for instance, found that 70% of transgender and gender nonconforming individuals have faced serious discrimination in a healthcare setting. Meanwhile, one study found that 23% of transgender individuals didn't go to the doctor when they needed to because of fear of being mistreated for being transgender.
Likewise, many transgender individuals (24% according to the U.S. Transgender Survey) have reported having to teach their own healthcare provider about transgender people in order to the get care they needed. Transgender patients often stuggle to get their health needs met due to provider's assumptions about their gender identity. For instance, a provider may make assumptions about one's pronouns, sexual partners, and sexual history based on their appearance, which then informs their care plan.
Additionally, given the intimate nature of sexual health and cancer screenings, like those for breast, cervical, colorectal, and prostate cancer, physical examinations can be uncomfortable and traumatizing for many transgender and non-binary individuals, and can even exacerbate gender dysphoria. In fact, one study found that half of transgender men did not receive routine cervical cancer screening, with 40% citing discomfort with the physical exam and 13% listing lack of a medical provider they were comfortable with as the reason.
Key cancer screenings
With these obstacles, plus the lack of education around transgender health needs, in mind, it can be unclear which screenings are relevant for transgender individuals. If you identify as transgender, you may not feel represented in traditional cancer screening guidelines and feel unsure about which screenings you need and when. That's why we've broken down some of the top screenings you need to be aware of. Here's what you need to know:
Cervical Cancer Screening: All individuals with a cervix (including transgender men who have retained their cervix) should have a discussion with their provider about starting cervical cancer screening at 21. New guidelines from the ACA recommend starting screening at age 25, but your provider will help you decide if earlier screening would be a better option for you. For individuals at average risk between the ages of 25 and 65, we recommend screening for cervical cancer with HPV (Human Papillomavirus; the main driver of cervical cancer) testing every five years.The frequency of cervical cancer screenings may change, however, depending on your test results so it's important to work with your provider to develop a testing plan tailored to your personal health needs. If you have had normal cervical cancer screenings the majority of your life, your provider will have a discussion with you about stopping screening around age 65.
Individuals who were born without a cervix, including transgender women who have undergone gender affirming vaginoplasty (commonly known as "bottom surgery"), do not need to be screened for cervical cancer. Meanwhile, individuals who don't have a history of cervical dysplasia or cervical cancer can stop cervical cancer screening at any age, if they've had a total hysterectomy (full removal of the cervix).
Breast Cancer Screening: Individuals assigned female at birth who have no family history or other risk factors for breast cancer should have a discussion with their provider about starting breast cancer screening by age 40. For those at increased risk of breast cancer, it may be worth having a conversation sooner to determine whether earlier or more frequent screening may be beneficial. Many healthcare providers will recommend that you start screening at age 50, but your provider will help you decide if earlier screening would be a better option for you. For individuals at average risk between the ages of 50-74, we recommend having a mammogram, (an x-ray of the breast and the most common way to screen for breast cancer) once every two years. Those older than 74 should talk with their primary care provider to discuss the risks and benefits of breast cancer screening.
There are currently no national guidelines for breast cancer screening for individuals who have had a gender-affirming bilateral mastectomy (surgical removal of both breasts also known as "top surgery"). While some evidence suggests the risk of breast cancer for these individuals is decreased, it may still be higher than it is for cisgender men. Meanwhile, the breast cancer risk for transgender women is different for each individual based on the use of hormone therapy, age, and other factors so it's important to discuss the risks and benefits of screening with your provider.
Prostate Cancer Screening: While prostate cancer screening was previously recommended for all individuals with prostates, a growing body of research shows that screening for prostate cancer may cause more harm than good. That is why primary care providers will start the discussion about prostate cancer screening for all individuals with a prostate at age 55 to discuss the potential harms and benefits. Those who are at higher-risk of prostate cancer, however, should consider having these conversations earlier, around 40 or 45.
As the prostate is not removed during gender-affirming surgery, transgender women still face a risk of prostate cancer despite their gender identity. There is some evidence that the risk may be lower in transgender women who take hormones, but more research is needed. As a result, transgender women should follow the same cancer screening guidelines as cisgender men.
There can never be a catch-all guide to cancer screening as everyone's health is unique. A number of factors such as race/ethnicity, family history, personal medical history, body type, lifestyle, and environmental exposures can impact your risk of cancer, as well as your individual cancer screening plan. If you're not sure whether you need one of these screenings or not, reach out to your primary care provider. They'll be able to help determine a screening schedule that's tailored to your unique needs.
Looking to connect with a primary care provider? We're here to help. At One Medical, our providers understand the importance of strong patient-provider relationships and will take the time to get to know you and your unique needs. Learn more about One Medical and how we can support you in your long-term health.
The One Medical blog is published by One Medical, a national, modern primary care practice pairing 24/7 virtual care services with inviting and convenient in-person care at over 100 locations across the U.S. One Medical is on a mission to transform health care for all through a human-centered, technology-powered approach to caring for people at every stage of life.
Any general advice posted on our blog, website, or app is for informational purposes only and is not intended to replace or substitute for any medical or other advice. 1Life Healthcare, Inc. and the One Medical entities make no representations or warranties and expressly disclaim any and all liability concerning any treatment, action by, or effect on any person following the general information offered or provided within or through the blog, website, or app. If you have specific concerns or a situation arises in which you require medical advice, you should consult with an appropriately trained and qualified medical services provider.