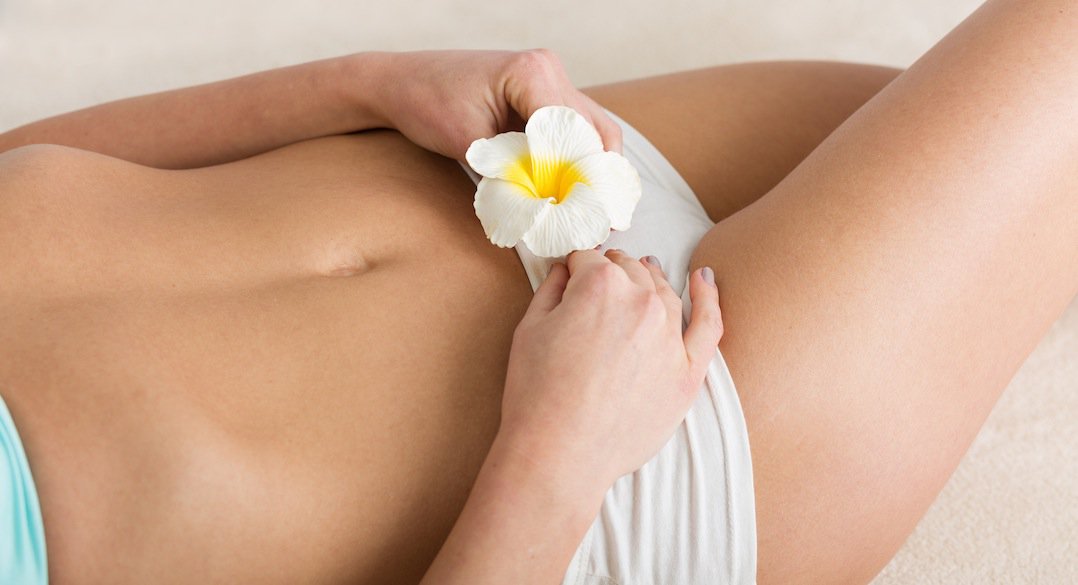 Sixteen years ago, Carrie Bradshaw and Sex and the City introduced a taboo trend to the mainstream: the Brazilian. The term had nothing to do with international travel and everything to do with fully waxing an anatomical region south of the border.
"Didn't she leave something? A triangle? A little landing strip?" her girlfriends ask, bemused. "No, I am totally bald – and might I add, freezing," Carrie says."I feel like I'm nothing but walking sex."
For years, it seemed that the women removing most of their pubic hair were doing it to boost sex appeal. But in a surprising
new study from the University of California San Francisco, about 60 percent of the women surveyed believed being bare down made them cleaner and more hygienic. Tami Rowen, MD, the study's lead author and a One Medical obstetrician-gynecologist, says it's a good time to clear up misconceptions about pubic hair, and make a medical case for going au naturel.
"I don't want to pass judgment because a lot of women do like it and they find it empowering and it makes sense for them," says Rowen. "But there are definitely more risks associated with grooming than with not." Whether you wax, laser or sugar, here are three good reasons to reconsider:
1) Pubic hair serves several important functions.
"The labial tissue is really sensitive and there are a lot of nerve endings there," Rowen says.  Think about the skin on your hands: it's thick and relatively tough so you can make contact with the outside world all day long. "The labial tissue isn't really designed to do that — it's designed to protect a vital organ. Removing all the hair can cause the skin to become thicker and less sensitive over time because it has to protect itself."
Rowen says that while there's no data to support the idea that pubic hair also keeps harmful bacteria from entering the vagina, the notion makes sense physiologically — another reason to reconsider removing all of it.
2) Going bare raises the risk of infections and injuries.
3) Getting rid of all your hair may damage your self-image.
While some women genuinely enjoy the look and feel of a Brazilian, Rowen says the lack of coverage raises anxieties for others. "There's something to be said about women being so much more aware of their appearance when they don't have hair and being more self-conscious and concerned that something is wrong," she says. "Patients say to me, 'I'm sorry I didn't groom,' 'I'm sorry I'm dirty,' or 'I'm sorry I'm messy' – someone literally said that to me."
Pornography isn't the sole reason so many women have unrealistic standards of what "normal" looks like — it's the general sexualization of women in popular culture. "It's unbelievable how much sex is used to even sell a bar of soap," she says. "Women are so sexualized from very early ages, and advertisers are taking more and more liberties in showing women's bodies."
Author Peggy Orenstein agrees and says the impulse to groom is driven more by perceived expectations than personal preference. For her book, Girls & Sex, Orenstein interviewed more than 70 young women, and grooming came up repeatedly. "Young women often told me they shaved because it was 'hygienic' or a 'personal preference,' which made me wonder whether they would really do it if they were alone on a desert island," she says. "Nearly every girl I talked to, after the 'personal preference' statement would follow up, a few minutes later, with a story about some guy who walked out on a hook-up when he found pubic hair on a girl, or who said he would, or their fear that he would. That's not personal preference. That's shame and performance of sexuality for men."
Six Ways to Keep It Clean
Grooming isn't the way to ensure good hygiene, but there are simple, surefire ways you can maintain cleanliness down under. Beth Pferdehirt, a nurse practitioner in San Francisco, says it's much easier than most women think: "The vagina is self-cleaning and one of the cleanest areas on the human body," she says.
She offers these tips:
Change out of your sweaty underwear immediately after a workout and wear cotton yoga pants without underwear on your commute home.
Sleep without underwear or wear loose cotton shorts or boy shorts to allow oxygen to circulate.
If you love spin class, use a gel seat or wear cycling shorts with light padding.
Avoid using baby wipes on the vulva, as many contain soap or alcohol, which can be irritating.
Skip the soap. "Use nothing but water on the vulva," Pferdehirt says. "It's fine to clean out the vulvar folds, but just with water – soap goes on the rectum only. If you want to cleanse the vulva, just use a squirt bottle with warm water — like a bidet."
Never, ever douche unless a medical provider prescribes it. The vagina maintains a delicate PH balance, and adding anything to the mix exacerbates imbalances and introduces the potential for problems.
As a women's health expert with years of experience in abortion, pregnancy, and complicated medical issues, Rowen laughs at the attention she's garnered from this study,  including a write-up in the New York Times. "It's really strange that this is what I'm going to be known for!" she says. "But it's clearly hitting a nerve, and I care a lot about women's quality of life and self-image and the way we treat our bodies in response to external pressures."
The One Medical blog is published by One Medical, a national, modern primary care practice pairing 24/7 virtual care services with inviting and convenient in-person care at over 100 locations across the U.S. One Medical is on a mission to transform health care for all through a human-centered, technology-powered approach to caring for people at every stage of life.
Any general advice posted on our blog, website, or app is for informational purposes only and is not intended to replace or substitute for any medical or other advice. 1Life Healthcare, Inc. and the One Medical entities make no representations or warranties and expressly disclaim any and all liability concerning any treatment, action by, or effect on any person following the general information offered or provided within or through the blog, website, or app. If you have specific concerns or a situation arises in which you require medical advice, you should consult with an appropriately trained and qualified medical services provider.