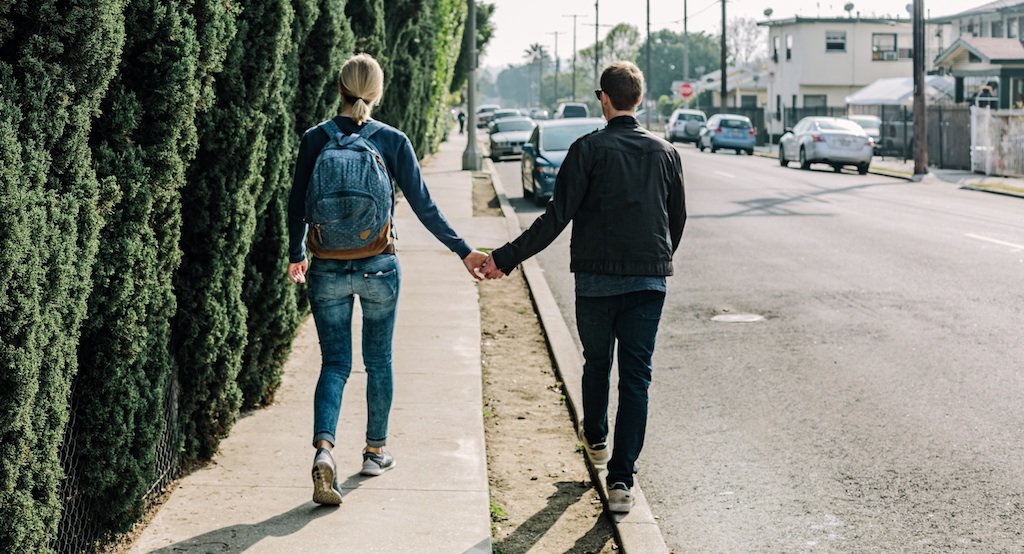 "The journey of 1,000 miles begins with a single step." — Lao Tzu
You may have heard that 10,000 steps a day is a fitness goal you should reach for…but can you really walk your way to better health?
The 10,000 steps a day goal originated in Japan as part of a 1965 marketing campaign to help sell pedometers. The pedometer was called manpo-kei meaning "10,000 steps" — an auspicious number in Japan. The trend caught on, and the international fitness community has embraced 10,000 daily steps (about five miles) as a healthy goal. The American Heart Association uses 10,000 steps as a guideline to follow for improving health and decreasing risk of heart disease, the number one killer of men and women in America.

Ten thousand steps may seem like a lot to someone who spends most of their day sitting — and it is! Unless you have a very active lifestyle or profession, you probably don't reach 10,000 steps a day without putting some effort into your activity. A typical sedentary person walks about 1,000 to 3,000 steps a day.
Why not get started with 7,000 steps? That's a number most of us could reach easily by following the U.S. Physical Activity Guidelines, which recommend 30 minutes of moderate intensity exercise a day five days a week, for a total of 150 minutes.
And Surgeon General Dr. Vivek Murthy wants to inspire Americans to step it up with his call to action on walking. He shared a walking playlist on Pandora and he's also calling on civic leaders to make cities and towns more inviting so people can get out and walk or roll if they're in a wheelchair.
Walking is an an exercise option that can benefit everyone — all levels, ages, and abilities. Pregnant women, overweight people, people with joint pain, people with high blood pressure, the elderly, the young…we can all add more steps to our daily routine. And the best thing about walking is you can do it anywhere. The opportunities for steps and movement exist everywhere if you look for it.
With a little focus, determination, and a few lifestyle changes, it's completely possible for most of us  to reach 10,000 steps on a daily basis. Are you ready to get your walk on and reap the health benefits?
Easy ways to walk your way to 10,000 steps
1. Use a pedometer or activity tracker. A pedometer is a device that counts the number of steps you take. You can use a clip-on pedometer, fitness tracker like Fitbit or a smartphone app. Aim to check it throughout your day to see your progress. If you're short on steps, it might motivate you to take a walk during your lunch break or an after-dinner stroll. A study in Australia found that employees who wore pedometers at the office with the goal of getting 10,000 steps for 125 days whittled down their waists — a good predictor of future cardiovascular and diabetes risk.
2. Increase your steps gradually. Just like any other exercise routine, start moderately and gradually increase your intensity. Aim to add at least 300 steps every day. Keep records of your daily steps. You can log your daily step totals with a journal, use a wearable device, or use a free smartphone app like Moves to help you keep track.
3. Make the commitment to move more. Any lifestyle change can be challenging, but walking 10,000 steps a day is a healthy-living habit that's easier than you think. It just takes commitment and consistency. You can do it if you put your mind to it!
4. Set reminders. Set a reminder on your work calendar that encourages you to walk a few laps around the office every hour. Use an alarm on your phone that urges you to go for a walk before or after you eat dinner. Or set your activity tracker to buzz every hour to remind you to reach your step goal.
5. Drop the all-or-nothing mindset. Every step counts. Get closer to your movement goal by choosing to:
Get off the bus or train one stop earlier and walk home
Have walking meetings with your co-workers instead of conference calls. Movement moves the mind to a stronger state too!
Commute by foot instead of taking the bus. Wear your workout shoes and bring a change of shoes with you for the office.
Walk to a co-worker's office instead of emailing or calling.
Take the stairs instead of using an escalator or elevator.
Walk to go get lunch instead of ordering it delivered to the office. Take the longer route back to the office.
Make walking social. Invite a friend to go for a walk to catch up. Discover a new route in your neighborhood or explore a fun hike in your city together.
Remember: The journey to a healthier body starts with a single step. So what are you waiting for? Take a step towards a healthier self now.
The One Medical blog is published by One Medical, a national, modern primary care practice pairing 24/7 virtual care services with inviting and convenient in-person care at over 100 locations across the U.S. One Medical is on a mission to transform health care for all through a human-centered, technology-powered approach to caring for people at every stage of life.
Any general advice posted on our blog, website, or app is for informational purposes only and is not intended to replace or substitute for any medical or other advice. 1Life Healthcare, Inc. and the One Medical entities make no representations or warranties and expressly disclaim any and all liability concerning any treatment, action by, or effect on any person following the general information offered or provided within or through the blog, website, or app. If you have specific concerns or a situation arises in which you require medical advice, you should consult with an appropriately trained and qualified medical services provider.