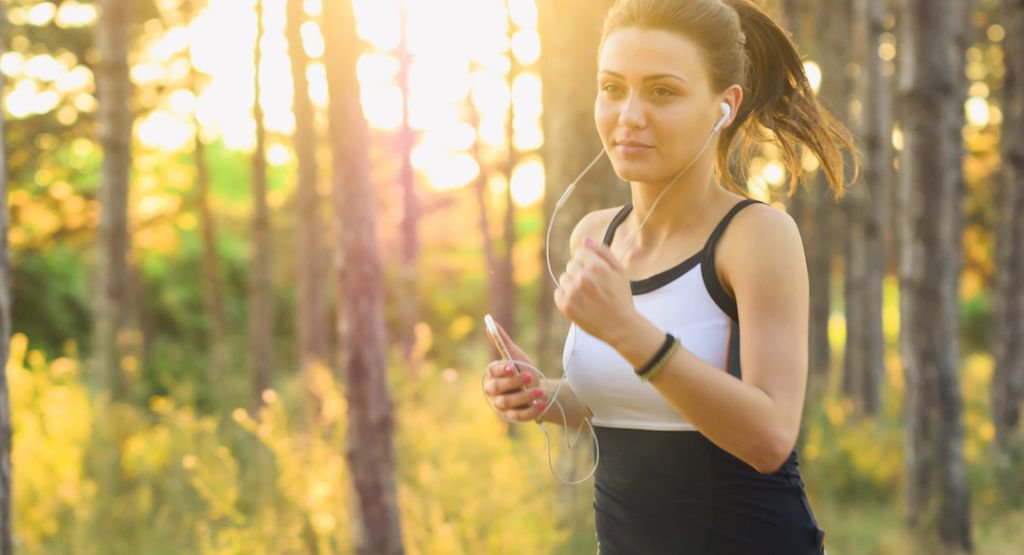 Whether you're looking to get in shape, you want a more productive way to manage your stress, or you just want to get outdoors more often, running is a great way to incorporate fitness into your daily routine. As with any other physical activity, running comes with some risks, but those can be mitigated if you follow some simple guidelines. We spoke with One Medical sports medicine specialists to get their recommendations on the best ways to start — and keep — running.
1. Consider starting with a visit to your primary care provider (PCP).
We've all heard the disclaimer — "Consult a physician before starting any new workout program." Turns out, there's a good reason for this. If you've had prior injuries or exercise-related health problems, it can be beneficial to visit a sports medicine specialist prior to starting a new running program.
"It's helpful for us to establish a baseline," said Veronica Jow, MD, a sports medicine specialist at One Medical Hayes Valley, "Every person is different, and it's important for your PCP to understand where you started from if you come in later with an injury."
It can also be helpful to meet with a physical therapist (PT) before starting to run. A PT can analyze your gait, pinpoint any weaknesses or tight muscles that could cause injuries later on, and make footwear and stretching suggestions.  
"Having a customized program can go a long way towards preventing your first running injury," said David Bowden, MD, a One Medical sports medicine specialist in San Francisco.
If your insurance doesn't cover physical therapy, talk to your One Medical provider about other options. There are often programs, like RunSafe in San Francisco and Boston, that offer thorough analysis for a small fee.
2. Set realistic goals.
When setting goals, it's important for new runners to identify what helps get them motivated. Are you running for stress reduction? If so, think about ways to determine what that looks like for you. Aiming to lose some weight? Talk to your provider about how you can set healthy, achievable goals to stay on track. When you've decided on big picture goals, Jow suggests dividing them into weekly or monthly ones that help you see how far you've come and set yourself up for future success.
For many people, races are a great way to set goals and measure your progress. However, it's important to avoid biting off more than you can chew right away.
"Be realistic with yourself about the amount of time you have to devote to training, and set your goals accordingly," said Jow. "If you only have 30 minutes a day to run, it may be best to aim for running a 5K rather than a marathon." Once you've logged a 5K or two, there are several other distances (10K, half marathon) to help you build up to a larger goal.
3. Find comfortable running shoes.
Finding the right running shoes can be confusing to even a seasoned runner. Pronation, supination, barefoot, orthotic, minimal, cushioned — how do you figure out what matters for you?
The good news is that this decision doesn't have to be complicated. In fact, just trying on and testing your shoes may be sufficient: a 2015 study suggests that how comfortable a shoe feels to you may be the most important factor in avoiding injury. Both Bowden and Jow recommend visiting your a local running store and having their in-store coaches or experts offer feedback on which shoes to try on. Don't forget to do some jogging around the store before leaving with your new purchase.
Jow also advises keeping track of the mileage you're putting on the new shoes and getting a new pair every 300-500 miles to ensure that your legs stay happy and healthy.
If you already have a pair of running shoes at home that you're planning on getting started with, double check that they aren't showing signs of wear and tear: according to Jow, when they reach this point, it's too late.
4. Pace yourself.
When starting a new program, it's easy to get excited and jump into tough workouts from day one. However, it's best for your long-term health to start slowly. In fact, it's completely fine to mix walking into your running routine.
"If you've never run before, walk/run programs are a great way to get up to running for 30 minutes straight," Jow said. Once you're running for longer periods of time, keep in mind that you shouldn't be increasing your weekly mileage any more than 10 percent each week to avoid injury.
Try mixing up your running routes, too.
"Softer surfaces are better for beginners," said Bowden. "Stick to treadmills, tracks, or trails, and, if you want to, you can start incorporating pavement later."
5. Save the stretching for after your run.
Stretching is also important for runners  — particularly those who are returning after injuries. However, it turns out that stretching before your run may not be the best idea.
"Stretching is safer and more effective if you do it after you're already warmed up," said Bowden said. "Warm up before you exercise and stretch afterwards."
6. Vary your workouts.
Many new runners focus solely on logging miles and increasing their speed on their runs. While it might be tempting to think of one type of exercise as the answer to all your problems, that just isn't the case. By cross-training, runners can reduce their risk of injury, enhance their enjoyment of running, and much, much more.
What's the best bet for runners? That all depends on your goals.If you want to get the most out of a gym membership, try hitting the elliptical machine, taking a class, or lifting some light weights. If you prefer to get outside, cycling is another great option. If you'd prefer to cross-train in the comfort of your living room, Jow suggests bodyweight exercises or workout videos.
Bowden also suggests that new runners start doing yoga or pilates, which add valuable flexibility training to running and help keep everything in balance.
Ready to get started? Here are some of our sports medicine specialists' favorite resources for running information.
The One Medical blog is published by One Medical, a national, modern primary care practice pairing 24/7 virtual care services with inviting and convenient in-person care at over 100 locations across the U.S. One Medical is on a mission to transform health care for all through a human-centered, technology-powered approach to caring for people at every stage of life.
Any general advice posted on our blog, website, or app is for informational purposes only and is not intended to replace or substitute for any medical or other advice. 1Life Healthcare, Inc. and the One Medical entities make no representations or warranties and expressly disclaim any and all liability concerning any treatment, action by, or effect on any person following the general information offered or provided within or through the blog, website, or app. If you have specific concerns or a situation arises in which you require medical advice, you should consult with an appropriately trained and qualified medical services provider.