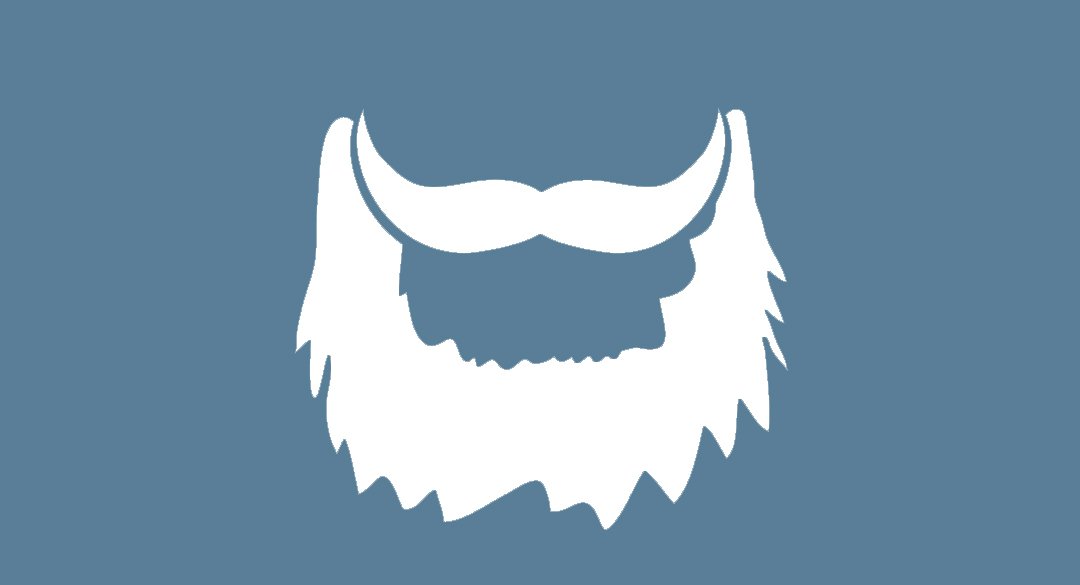 Leonardo DiCaprio has one. So does "Fifty Shades of Grey" star Jamie Dornan. Robert Pattinson rocks one from time to time, and so does just about every hipster from San Francisco to Brooklyn. Beards may be the most of-the-moment male accessory—and mustaches are probably a close second.
Despite the prevalence of facial hair, not much has been said about the health implications of a face full of hair—until now.
An article in the UK's "Daily Mail" caused a stir with the lengthy but eye-catching title, "Are Hipster Beards Unhygienic? Facial Hair Is Riddled with Bacteria Which May Spread Germs and Trigger Infections, Experts Claim." The article quoted Carol Walker, a British hair and scalp specialist, who claims facial hair can lead to more frequent skin infections and germs being passed to others. Professor Anthony Hilton, head of biological and biomedical studies at Aston University, also backed up Walker's assertions, citing a study that examined whether having a beard affected the amount of bacteria that fell from doctor's faces into their surgical masks.
The article has been shared widely on social media, but it doesn't reference any scientific literature to back up the claims. So is there any evidence that facial hair is germy?
The Research
The most-cited study on facial hair and germs dates back to 1967. Microbiologist Manuel Barbeito theorized that beards are a breeding ground for pathogens, and to test his hypothesis, he recruited four volunteers with 73-day-old beards. After spraying the hair with non-infectious bacteria, Barbeito found that the bacteria clung to the beards. Although washing the hair did reduce the amount of bacteria, it didn't eliminate them completely.
The surgical mask study Hilton cited involved a slightly larger sample size (30 people total), and seemed to indicate the same results. Looking at the amount of bacteria that fell from the subjects' faces into their surgical masks, the researchers found that the 10 bearded men harbored a significantly higher amount of bacteria than the 10 non-bearded men and 10 women.
Despite the few studies indicating an increased amount of bacteria residing in facial hair, there doesn't seem to be any evidence confirming that these extra bugs lead to health problems.
Facial Hair May Exacerbate Skin Issues
One Medical Group dermatologist Sandra Bendeck, MD, points out that hairy areas of the body can serve as the perfect environment for skin issues, however. "Some skin conditions, such as seborrheic dermatitis or dandruff, often occur in areas with hair," Bendeck says. "Seborrheic dermatitis is caused by an overgrowth of a yeast that normally lives on our skin, and in some susceptible people, this overgrowth causes a rash." Some people with seborrheic dermatitis may need to use antifungal and anti-inflammatory medications to control the condition, and keeping areas with hair clean is key to prevention.
"More well-designed studies are needed to really evaluate whether there are increased amounts of bacteria in individuals with facial hair and whether there are any increased health risks from the bacteria," Bendeck says.
Tips for Beard Hygiene
Although the extra bacteria potentially accumulating in facial hair is likely harmless, it's still worth practicing good hair hygiene. Here are some tips to keep your facial hair as clean as possible:
Shampoo your beard—don't use the same bar soap you use on your body, which can dry out your skin. And use a thick conditioner.
Use only non-comedogenic products, which won't clog your pores.
Trim your beard at least once every two months.
Eat carefully and wipe crumbs from your face.
The One Medical blog is published by One Medical, a national, modern primary care practice pairing 24/7 virtual care services with inviting and convenient in-person care at over 100 locations across the U.S. One Medical is on a mission to transform health care for all through a human-centered, technology-powered approach to caring for people at every stage of life.
Any general advice posted on our blog, website, or app is for informational purposes only and is not intended to replace or substitute for any medical or other advice. 1Life Healthcare, Inc. and the One Medical entities make no representations or warranties and expressly disclaim any and all liability concerning any treatment, action by, or effect on any person following the general information offered or provided within or through the blog, website, or app. If you have specific concerns or a situation arises in which you require medical advice, you should consult with an appropriately trained and qualified medical services provider.