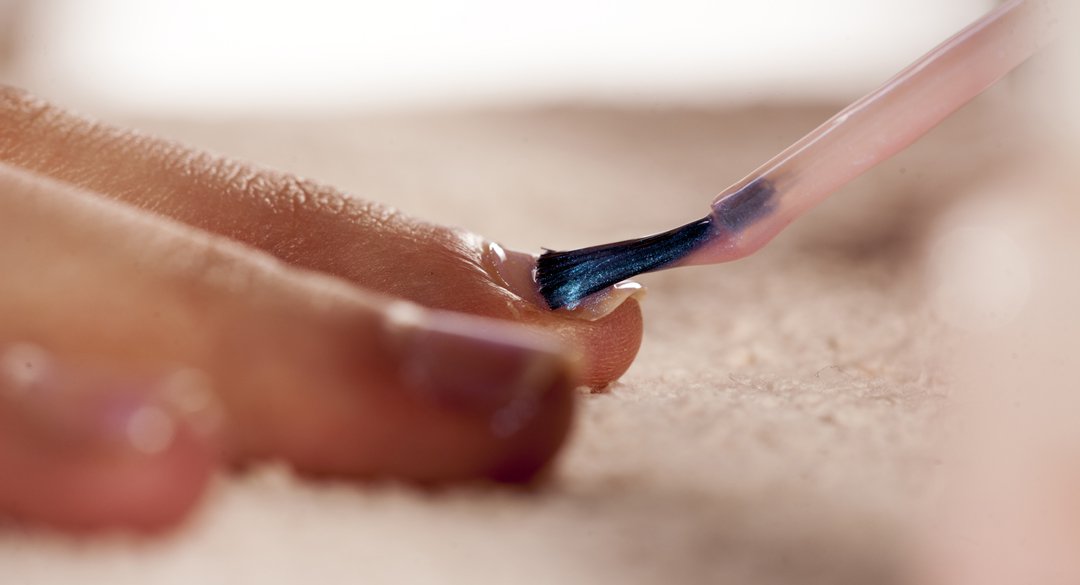 For anyone who's ever wished for perfectly polished nails that dry in seconds and stay chip-free for weeks, the gel manicure is a lifesaver. Over the last few years, this treatment has quickly climbed to the top of beauty editors' "must-have" lists. Currently accounting for about 31 percent of all nail salon services, the gel manicure utilizes an ultraviolet light to cure color and set the polish for about two weeks. But is this quick-drying, long-lasting treatment safe?
Are gel manicures really dangerous?
Many manicure enthusiasts were shocked to read a recent New York Times article detailing the routine exploitation many nail technicians endure in order to make a living. In addition to on-the-job abuse, the Times discovered many veteran employees are also at risk for serious health issues including miscarriages and cancer associated with the chemicals often found in polishes and other manicure-related products.
While the articles outlined risks associated with acrylic dust and particular additives like dibutyl phthalate (DBT), little mention was made of gel or the potential risks for customers and technicians. But there has been growing concern over the safety of gel manicures and controversy over the use of ultraviolet light. The Food and Drug Administration (FDA) regulates UV nail lamps just as it regulates UV lights in indoor tanning beds, and although no warnings have been issued about potential dangers, many wonder whether repeated UV light exposure can put patrons and practitioners at risk for skin cancer.
A recent report in JAMA Dermatology investigated whether the skin cancer risk is real. This isn't the first time researchers have addressed the issue: In 2009, the same journal reported that two women developed skin cancer on the back of their hands, and both had been exposed to the light of UV nail lamps.
In the new report, researchers measured the amount of UV light emitted from nail lamps at 16 different salons, and the findings indicated that although the amount of UV light emitted is typically very low, it varied greatly between machines, and even within devices, exposing each finger to a different amount. But the conclusion was clear: Because the overall amount of exposure is so low, the risk of skin cancer, even from repeated salon visits, is small.
Are there other risks?
Although gel manicures are unlikely to increase the risk of developing skin cancer, they aren't risk-free. The amount of UV light necessary to set the polish can lead to photo-aging—the skin changes including pigmentation and DNA damage that result from chronic UV exposure.
And while much of the attention paid to UV light has focused on its potential to damage the skin, the rays can negatively impact your eyes as well. UV exposure is a main cause of cataracts, and may even contribute to macular degeneration, the leading cause of blindness in older people. Manicurists may be at a higher risk for developing these UV-induced eye problems because they're exposed to the light for frequent, prolonged periods of time.
Finally, the application and removal of the polish itself can pose risks to nail health as well. The thick gel blocks oxygen transfer through the nail, and can make nails thin and discolored. It can even cause separation from the nail bed or hide an infection. Removing the gel is no easy feat—nails must be soaked in pure acetone in order to scrape polish off—and both the chemical and manual scraping can dehydrate and damage the nails.
How can I protect myself?
Despite the possible risks, there's no need to completely forego gel manicures. But there are a number of ways you can effectively protect your skin, eyes, and nails before and during your trip to the salon:
Wear sunscreen during gel manicures or consider wearing photoprotective gloves with the fingertips cut off.
Consider wearing sunglasses to provide UV protection.
Take a break between gel manicures to improve the health of your nails.
Nourish nails with cuticle oil once the polish comes off.
Ask your manicurist what kind of lamp he or she uses—LED lamps generate light more efficiently and can limit UV exposure.
The One Medical blog is published by One Medical, a national, modern primary care practice pairing 24/7 virtual care services with inviting and convenient in-person care at over 100 locations across the U.S. One Medical is on a mission to transform health care for all through a human-centered, technology-powered approach to caring for people at every stage of life.
Any general advice posted on our blog, website, or app is for informational purposes only and is not intended to replace or substitute for any medical or other advice. 1Life Healthcare, Inc. and the One Medical entities make no representations or warranties and expressly disclaim any and all liability concerning any treatment, action by, or effect on any person following the general information offered or provided within or through the blog, website, or app. If you have specific concerns or a situation arises in which you require medical advice, you should consult with an appropriately trained and qualified medical services provider.