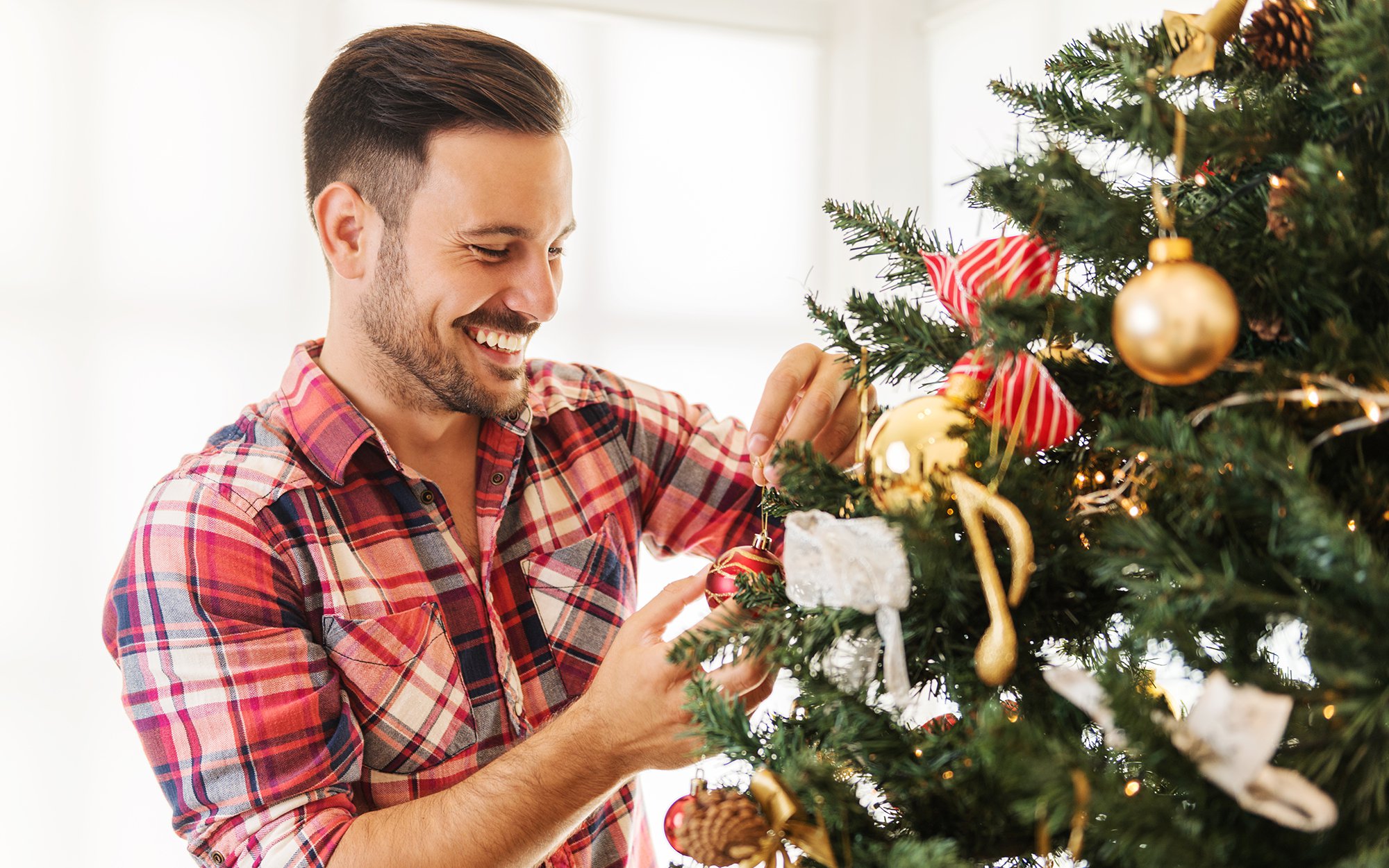 The holiday season is a festive and exciting time of the year, one most look forward to. But for some it can pose an increase in stress both physically and mentally. With festivities in full swing, you might be reaching for your stretchy pants or bracing yourself for that one "eventful" family get-together you try your best to avoid each year. But fear not — we've comprised a creative way to approach the upcoming seasonal events with grace!
Reconsider expectations
It's easy to assume plans will go smoothly and everyone in the family will get along, but chances are some things just won't go according to plan. Not everything turns out to be exactly what you imagined, but this makes for a great opportunity to reassess your expectations about the "perfect" holiday. Instead of thinking a holiday season or family gathering has to look or feel a certain way, you can prepare yourself to stay open and flexible if things change.
When your aunt cancels last minute or your home is not decorated the way you would have liked, there is no need to panic. These opportunities allow you to remember to be gentle with yourself and others during this celebratory time of year.
Take time for yourself
This time of the year can be overwhelmingly busy — most will spend more time shopping, attending parties, and catering to others instead of caring for #1 (that's you). If you're constantly exerting energy into everything but you, you're bound to end up running on fumes sooner than expected.
The best thing you can do is take some time for yourself. When you are take care of yourself first, everyone benefits. Use this season to pamper yourself as you do others, whether that's a hot bath once a week or a few evenings reading your favorite book, make sure to prioritize yourself.
Eat well
When it comes to holiday meals, it always feels like each feast ends us looking like something out of a dream. Ham, turkey, gravy, mashed potatoes, cranberry sauce, pie — you name it! The key to fielding a healthy, balanced diet through the holiday season is enjoying these tasty dishes in moderation. You can also encourage the addition of a vegetable dishes, such as green beans, brussel sprouts or savory roasted carrots. This will not only help you continue to eat well, but also lessen the heavy carbohydrate intake.
If you have a sweet tooth after a big holiday meal, your body will thank you if you choose healthier dessert options like these:
Bring a few dates (great alternative to sugar filled treats)
Pumpkin pie sans whipped cream
Spiced nuts
Fresh seasonal fruit
Be grateful
It's easy to fall into the hustle and bustle of the holidays and sometimes we forget what this season is about. You're likely spending more time with family and friends than you do all year, so let them know how grateful you are for them. This is a good time to be present in the moment, to listen more closely, to share intimate conversions, and spend quality time with those we love. You'll be feel happier, less stressed, and you'll have memories to recall for a lifetime.
By remembering all the things we are grateful for, you can shift your frame-of-mind to a healthy and peaceful state. To get a feel for how to practice gratitude try out one of these options:
Be in the moment by recounting all that you are thankful for in your mind
Grab a piece of paper write a letter to someone you know expressing all that you are grateful for about them
Keep a daily journal of things throughout the day you are grateful for
Whether you're new or seasoned at practicing gratitude, any of the methods above can help you find more peace and ease this time of year.
Have additional questions about eating well or maintaining a healthy balance during the holiday season? Make an appointment to talk to your primary care provider today.
The One Medical blog is published by One Medical, a national, modern primary care practice pairing 24/7 virtual care services with inviting and convenient in-person care at over 100 locations across the U.S. One Medical is on a mission to transform health care for all through a human-centered, technology-powered approach to caring for people at every stage of life.
Any general advice posted on our blog, website, or app is for informational purposes only and is not intended to replace or substitute for any medical or other advice. 1Life Healthcare, Inc. and the One Medical entities make no representations or warranties and expressly disclaim any and all liability concerning any treatment, action by, or effect on any person following the general information offered or provided within or through the blog, website, or app. If you have specific concerns or a situation arises in which you require medical advice, you should consult with an appropriately trained and qualified medical services provider.