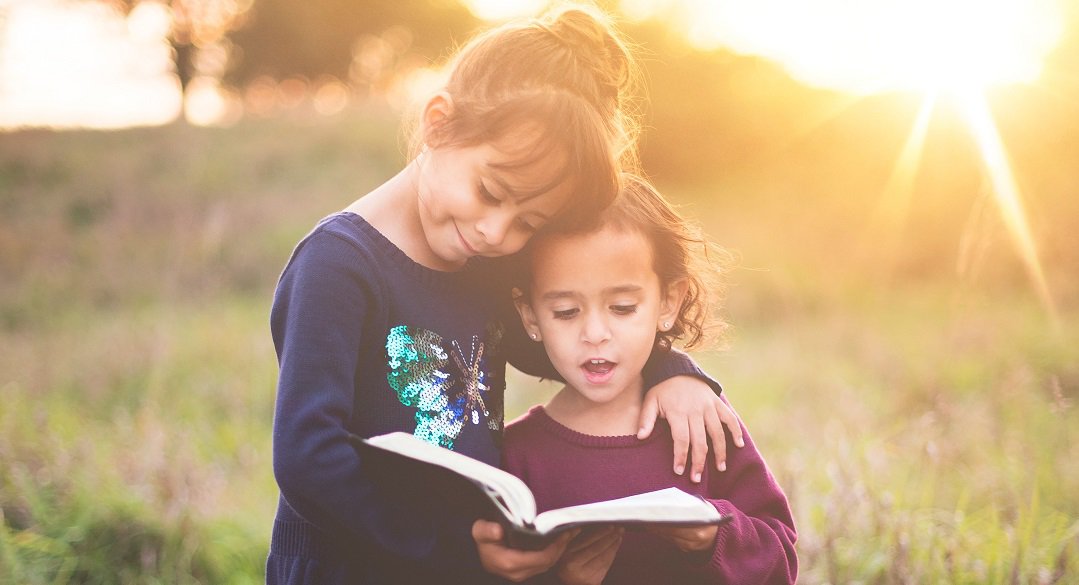 Updated April 5, 2019.
When you're a kid, you don't have much choice about which doctor you see. You just hope the people at the office are nice and the doctor isn't scary.
At One Medical, we've completely redesigned the pediatrician's office experience. From our virtual care services to the structure of our team, we offer more options for your children's care to ensure you get healthcare designed around your family's needs.
What Is Family Practice?
Our Family Practice teams in New York and the San Francisco Bay Area include more than great pediatricians. We also have family medicine doctors, family medicine physician assistants, family nurse practitioners, med/peds specialists, and lactation consultants on staff. All of our providers are committed to offering you and your children the highest quality care possible, and many of them can serve as your child's primary provider here.
So, how do you choose whom to see when booking your next visit?
We connected with several of our Family Practice providers to get to know them better and help you understand all the options for your child's care.
Get to Know One Medical's Family Practice Team
Family Medicine providers are a great option for your child's care. They can provide urgent and well care for pediatric patients, including the diagnosis and treatment of ailments as well as health assessments for growing children and adolescents. As a result, Family Medicine physicians, Family Medicine Physician Assistants (PAs), and Family Nurse Practitioners (FNPs) can provide care for everyone from newborns to great-grandparents through all of their major life events.
Family Medicine Physician: After graduating from medical school, Family Medicine doctors go on to complete a three-year residency in Family Medicine. Like Family Medicine PAs and FNPs, they're trained to offer primary care services for patients of all ages, including wellness visits for preventive care as well as the management of acute and chronic illnesses.
Q&A with Adrienne Kassis, MD, Family Medicine Physician
Family Medicine Physician Assistant (PA): Don't be fooled by the "assistant" title — PAs undergo intensive medical training and provide many of the same services as doctors. You might be surprised to know that PAs and NPs can diagnose, prevent, and treat medical issues. At One Medical, they work closely with the physicians on our team, but they can diagnose, prevent, and treat medical issues without supervision. So, they're a great choice for your child's care.
Q&A with Sarah Grissom, PA-C, Physician Assistant
Family Nurse Practitioners (FNP): An FNP is a nurse with a graduate or doctorate-level education in Family Medicine who is qualified to treat patients without the direct supervision of a medical doctor. FNP training focuses heavily on disease prevention, health management, and patient education, so this may appeal especially to patients seeking extra guidance.
Q&A with Grace Hochstoeger, FNP, Family Nurse Practitioner
Lactation Counselors: Many new moms find lactation counseling incredibly helpful. That's why we have certified Lactation Counselors in New York, the San Francisco Bay Area, and also at our SanTan Village office in Arizona. They're available for 60-minute lactation consulting sessions to help you with a range of feeding solutions, including breastfeeding, breast pumping, bottle-feeding, and weaning. And because they're certified as NPs or PAs, they can also prescribe medications for breastfeeding-related problems.
Q&A with Maria Morton, PA-C, Physician Assistant & Lactation Counselor
Med-Peds Physicians: Doctors who are trained as Internists (adult medicine providers) and Pediatricians (child medicine providers) are known as "Med-Peds" doctors. After their four years of medical school, they complete a special "Combined Internal Medicine & Pediatrics" four-year residency program, which incorporates all the important elements of the two three-year training programs in Internal medicine and Pediatrics. This means Med-Peds doctors are uniquely qualified to care for both kids and adults. And because they spend much of their training in the hospital, working in the ER and ICU, they learn to manage very complex medical issues as well as everyday illnesses and can quickly identify when a child is sick.
Q&A with Yasmin Nibbe, MD, Internist & Pediatrician
Pediatricians: Likely the most well-known in the range of pediatric providers, pediatricians complete four years of medical school followed by a three-year residency in Pediatrics. They are essentially specialists in child medicine, so the scope of their practice is focused on care of children. They emphasize preventative care and monitoring of growth and development for children through age 18 years. They diagnose, manage, and treat many common conditions affecting all organ systems as well as mental health.
Q&A with Sarit Shtivelman, MD, Pediatrician
While pediatricians are a wonderful option for your child's care, by now you've probably learned they aren't the only kind of provider your children can see here! To get to know the team in-depth, click the links above to discover why they love caring for kids at One Medical.
More on One Medical's Family Practice
At our Family Practice offices in the San Francisco Bay Area and New York, families can receive One Medical-quality care under one roof. Pediatric members may visit any of the offices listed below, where we have a number of board-certified pediatricians, family practice providers, and lactation consultants who are committed to caring for your entire family.
We've designed the offices thoughtfully for both kids and adults, with family-friendly exam rooms, a nurture room for breastfeeding and newborn care, and plenty of space for stroller parking. We want to ensure that all aspects of your experience are seamless and worry-free.
New York:
Park Slope – 794 Union Street, on the corner of 7th Avenue
Tribeca – 25 Hudson Street, on the corner of Duane St.
San Francisco Bay Area:
Phoenix:
If you're ready to sign up your child for care at One Medical, click here to get started.
The One Medical blog is published by One Medical, a national, modern primary care practice pairing 24/7 virtual care services with inviting and convenient in-person care at over 100 locations across the U.S. One Medical is on a mission to transform health care for all through a human-centered, technology-powered approach to caring for people at every stage of life.
Any general advice posted on our blog, website, or app is for informational purposes only and is not intended to replace or substitute for any medical or other advice. 1Life Healthcare, Inc. and the One Medical entities make no representations or warranties and expressly disclaim any and all liability concerning any treatment, action by, or effect on any person following the general information offered or provided within or through the blog, website, or app. If you have specific concerns or a situation arises in which you require medical advice, you should consult with an appropriately trained and qualified medical services provider.