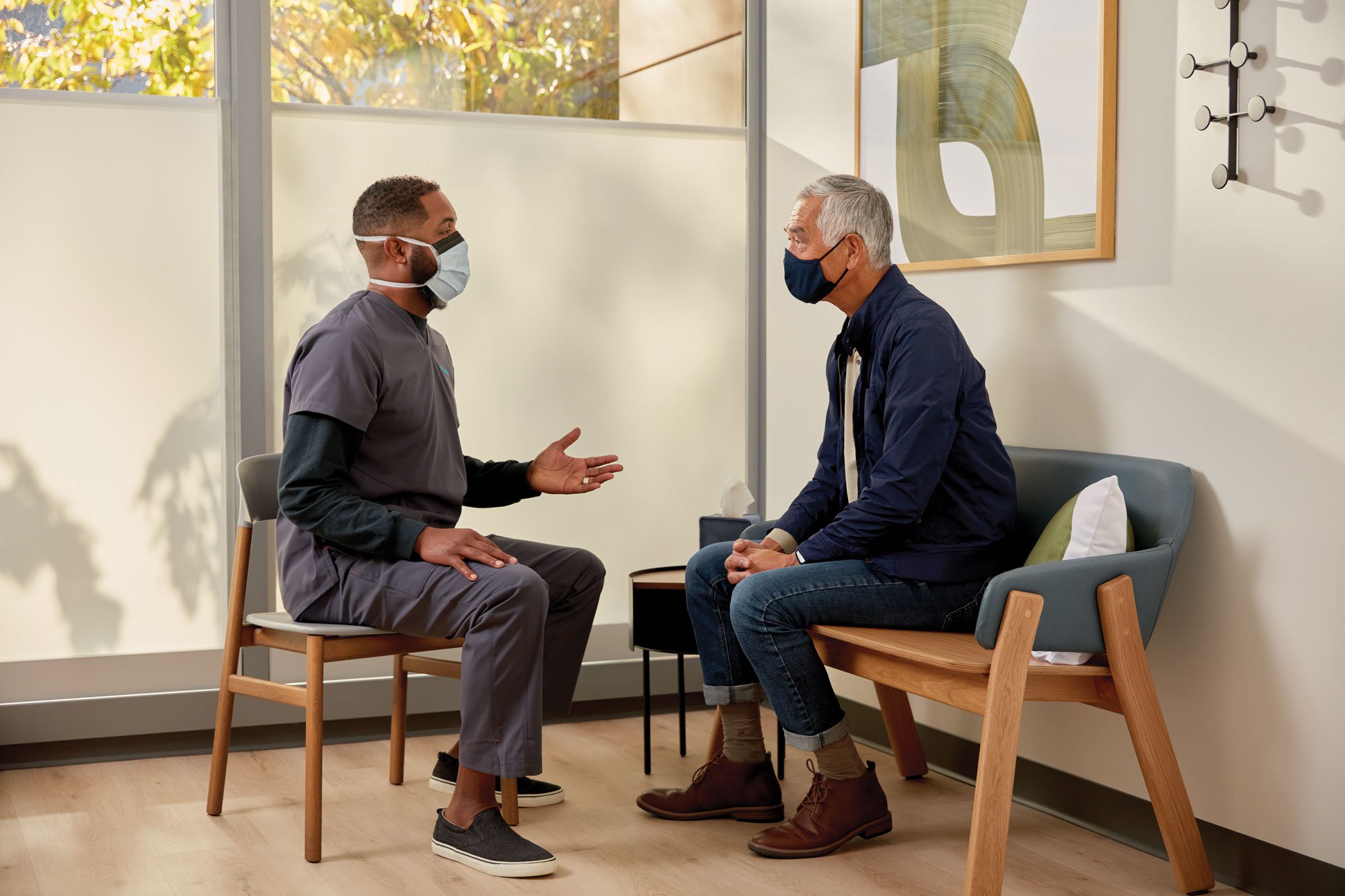 Clinical Editor: Natasha Bhuyan, MD

Planning for a doctor's appointment can feel like a math problem. If your appointment starts at X time and you'll spend Y minutes waiting, how much face time can you actually expect to have with your provider? Our guess: not enough.
One of the biggest complaints about today's healthcare system is the lack of time doctors spend with their patients. In fact, according to a survey by The Physicians Foundation, 65% of patients said that time with their physician is always or often limited. Likewise, only 11% of patients and 14% of primary care physicians said they had adequate time together.
Whether you're dealing with a complex health issue or need your annual physical, nothing is more frustrating than feeling rushed through an appointment. These shorter visits may leave you feeling overlooked, overwhelmed, and with more questions than answers.
At One Medical, we understand the importance of strong patient-provider relationships and know that quality time plays a vital role in those connections. That's why we ensure that all of our appointments are 10 to 25% longer than the industry average. With these longer appointments, our providers have the opportunity to get to know you and your unique needs, so they can collaborate with you on a personalized care plan. Here's how and why we do it:
How it works
When it comes to appointment lengths, it's not healthcare providers themselves who are opting for shorter visits. Instead, the lack of time with patients is typically the result of overbooked schedules and heavy workloads. According to The Physicians Foundation, for instance, physicians on average work 51 hours a week and see 20 patients a day - and a quarter of their time is spent on nonclinical paperwork. Another study found that even when providers are in the room with their patients, they are spending 37% of that time on paperwork, leaving little time to actually connect with their patients. Additionally, an overall physician shortage is leaving primary care providers with overbooked panels.
At One Medical, we take a number of steps to remove these obstacles and ensure patients and providers get the time they need together. First, our providers see 50% fewer patients each day than the industry average — allowing for more time per visit. Along with this, our technology reduces the amount of time our providers spend on paperwork and record collecting during visits. We send health questionnaires before visits, so our providers can make use of your time together in person to focus on your health goals and top priorities. Likewise, our cutting edge electronic record system enables any provider at any location to quickly get up to speed on your health journey and history, so they can focus on being present during your visit and spend more time discussing what really matters.
Why longer appointments matter
Being whisked through an appointment is incredibly frustrating, but it also can be detrimental to your overall health. Without sufficient time to connect with a patient and fully understand their history and lifestyle, it's easy for health issues to be overlooked or missed. In fact, according to one survey, 94% of doctors said that short appointment times put patients at risk, and 4 in 5 said they don't always have time to properly diagnose patients. 55% of those surveyed even said that they feared missing serious health issues.
At One Medical, we know that every minute matters when it comes to your health. With more time than average and less paperwork to be concerned with, our providers can spend your appointment giving you the undivided attention and care you deserve. Rather than looking for a quick fix to get you out the door, our providers have the time and space to consider your current concerns and needs within the picture of your overall health, so you ultimately receive higher quality care.
Looking to connect with a primary care provider? We're here to help. At One Medical, At One Medical, we aim to provide exceptional care designed around you and your unique health needs. Sign up today to book a same or next day appointment — in person or over video — through our app.
The One Medical blog is published by One Medical, a national, modern primary care practice pairing 24/7 virtual care services with inviting and convenient in-person care at over 100 locations across the U.S. One Medical is on a mission to transform health care for all through a human-centered, technology-powered approach to caring for people at every stage of life.
Any general advice posted on our blog, website, or app is for informational purposes only and is not intended to replace or substitute for any medical or other advice. 1Life Healthcare, Inc. and the One Medical entities make no representations or warranties and expressly disclaim any and all liability concerning any treatment, action by, or effect on any person following the general information offered or provided within or through the blog, website, or app. If you have specific concerns or a situation arises in which you require medical advice, you should consult with an appropriately trained and qualified medical services provider.