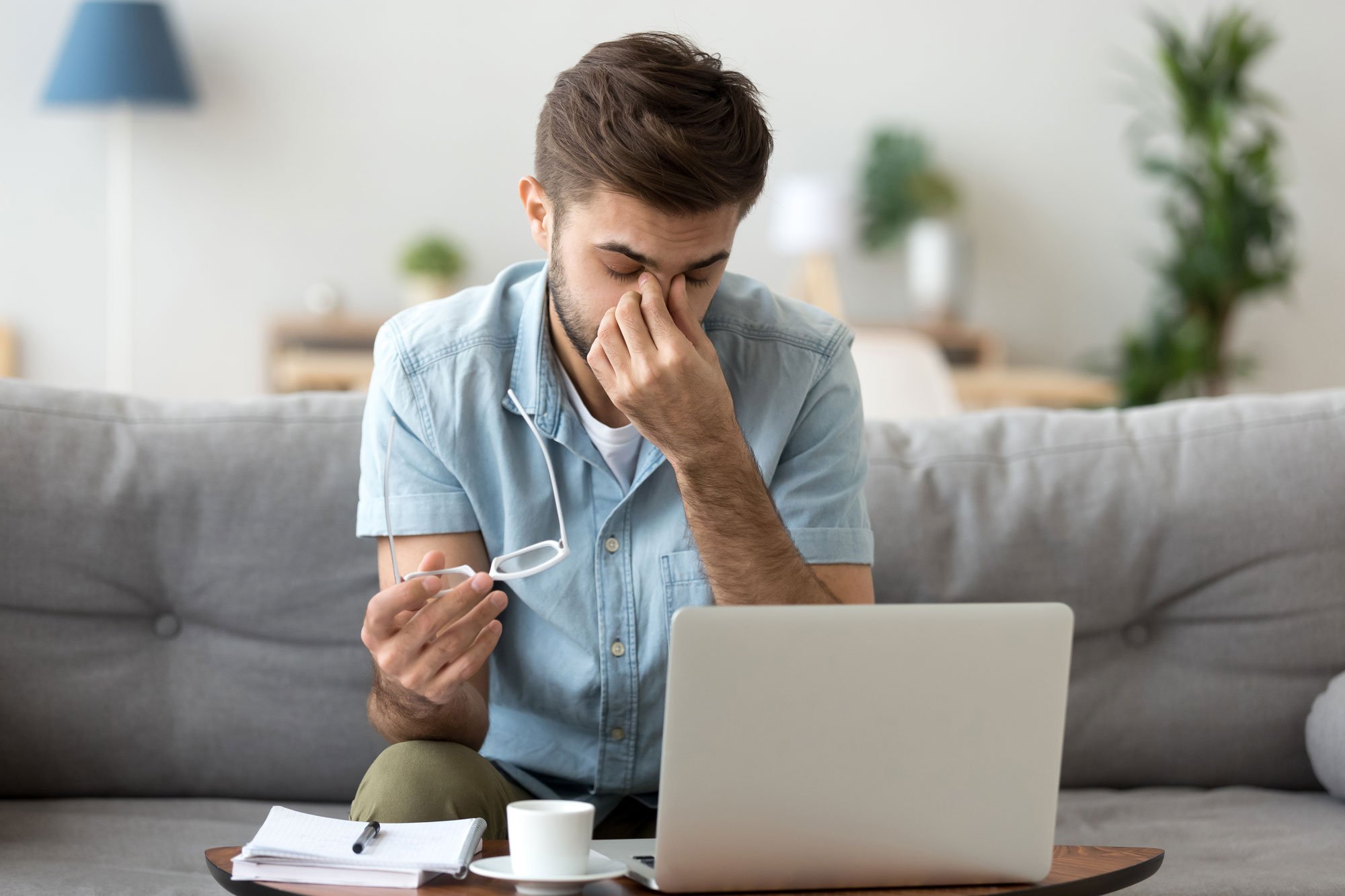 Work has never been more complicated than it is right now. Millions of people have filed for unemployment in the last few weeks as businesses have had to close or downsize in response to the coronavirus pandemic. Of those workers who have retained their jobs, many have shifted their roles to working remotely. While likely grateful for their ongoing paychecks, the transition still might not be smooth. Those who have never worked from home before are now navigating the challenges of creating an appropriate, ergonomic, and productive work environment. Meanwhile, those who already work remotely are now faced with handling childcare and homeschooling on top of their typical work day.

Beyond the stress of the global pandemic, these challenges are taking a toll on employees' mental health. A study by survey software maker Qualtrics, for instance, found that 67% of employees reported experiencing higher stress levels since the outbreak.
Why does supporting employee mental health matter?
As the situation continues to evolve, it is more important than ever for companies to prioritize the mental health of their employees. Studies show that poor mental health and stress can negatively impact employee job performance, productivity, engagement, communication, and daily functioning. Meanwhile chronic stress can negatively impact the immune system, concentration, organization, memory, and overall mood. Being thoughtful about your employees' mental health can help you maintain a productive, and healthy workforce. This can ultimately boost overall morale and culture, as well as reduce potential turnover.
How can I help my employees?
Acknowledge that this work situation is unusual
Right now we are not just working from home — we are working at home during a crisis. That means the typical work day may be more complicated by personal issues, including tensions with roommates and romantic partners, childcare, financial hardships, sick loved ones, and even basic challenges like getting groceries. Explicitly acknowledging that these are incredibly difficult work conditions can help your employees feel supported. For a manager, this means checking in with your team daily about potential roadblocks and challenges at home. Is someone solo parenting in the morning because their partner is giving a presentation? Does someone have limited wifi because of multiple streaming devices and needs to have video off? Are we going to see cats and dogs or children wandering through meetings? Is someone going to need a break midday to go to the store in an off-time? We need to recognize that all these things are normal for this time in our history. And along with acknowledging that these issues are normal, giving explicit encouragement for autonomy can be crucial. Allowing them the freedom to make their own decisions allows them to feel that, at least in one part of their life, they are in control. This could mean encouraging them to only be on the parts of calls where they are needed, or letting them know that it is okay if they need some time offline during the day to homeschool the kids, walk the dog, or get groceries.

Keep people connected
For many people, work is an important source of social connection. Without going into the office each day, many of your team members may be experiencing a newfound sense of loneliness or isolation. Luckily there are several ways to keep your team connected amid social distancing orders. Consider setting up weekly, reoccurring one-on-ones or small team meetings to check in. This will give your team members opportunities to connect and speak up about areas they are struggling in. For a social reprieve, try hosting virtual morning coffee breaks, lunches, or happy hours. You can even host a trivia game night or group exercise class over video chat. Slack channels are also great for sharing things like homeschool resources, book recommendations, music playlists, or recipes.

Be Flexible
There are two ends of the spectrum: those who need more flexibility in their day and those employees who need more structure with meetings and expectations. Parents may need more flexible work hours so they can handle childcare and homeschooling. Meanwhile, employees without children may be struggling to stay motivated and on schedule without regular meetings to keep them on track. Some end up staying up late playing video games, scrolling social media, watching TV, sleeping late, and not getting much done if they don't have a meeting to show up for. It's important to stay in communication with your team members about their shifting needs. Check-in regularly to ensure they have the resources necessary for completing their work, and be flexible as changes arise. If a member of your team is suddenly struggling to complete work, consider opening a conversation about their schedule and set up recurring check-ins. If it seems like someone is overwhelmed with competing priorities, it might be a good time to encourage taking some time off and being clear that they won't be penalized for it. Managers should communicate that they want employees to take steps to reduce burnout. Collaborate on a plan for time away so that work doesn't pile up or get pushed onto other coworkers. Also remember that time off could look different for different people. Some people will need multiple days off, while others may just need a morning or afternoon off. Communication and flexibility is key.

Reminders of Purpose
The world feels very upside down right now. With so many competing priorities, your employees may need to be reminded about why their work still matters . How does their work affect the world in a positive way? It might not be creating a vaccine or treatment for coronavirus, but it could be making someone else's life more pleasant or easier. Focusing on your company's mission and, ideally how that is consistent with the employee's personal values, will assist in motivation. Even if the connection between the content of the work and personal values isn't there, just allowing for recognition that this is a place in their life where there might be some predictability, a place where they can have success and a sense of accomplishment, and maybe normalcy, can go a long way.
If a member of your team needs support beyond these tips, encourage them to reach out to their One Medical provider or a mental health professional to receive a care plan best suited for their needs. This may include a physical evaluation or a referral for psychotherapy. For more information on how One Medical's mental health services, see here.
The One Medical blog is published by One Medical, a national, modern primary care practice pairing 24/7 virtual care services with inviting and convenient in-person care at over 100 locations across the U.S. One Medical is on a mission to transform health care for all through a human-centered, technology-powered approach to caring for people at every stage of life.
Any general advice posted on our blog, website, or app is for informational purposes only and is not intended to replace or substitute for any medical or other advice. 1Life Healthcare, Inc. and the One Medical entities make no representations or warranties and expressly disclaim any and all liability concerning any treatment, action by, or effect on any person following the general information offered or provided within or through the blog, website, or app. If you have specific concerns or a situation arises in which you require medical advice, you should consult with an appropriately trained and qualified medical services provider.