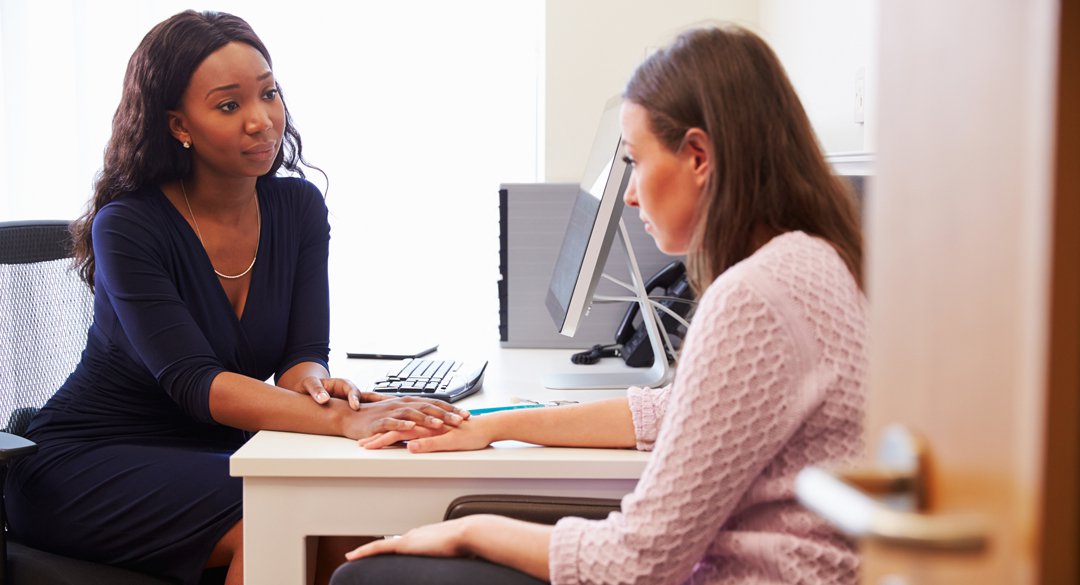 When 27-year-old Sandy* started struggling with bulimia several years ago, she was sure a doctor could help. But after a few appointments with various physicians, she realized she wasn't getting the right care. "Most doctors don't know what to do when you tell them you have an eating disorder," she says. "I know they're well-intentioned, but a lot of times they miss the mark."
The Texas native says she experienced everything from dismissiveness to insensitivity. "I had one doctor brush over it like it's no big deal," she says. "While another subjected me to a lecture about the harmful effects of bulimia, as if I didn't know. I've had a nurse try to bully me into getting on the scale after I explicitly said I didn't want to be weighed."
Sandy's experience speaks to a problem among people who need help finding a primary care provider to manage their care. Twenty million women and 10 million men in the United States suffer from an eating disorder like anorexia, bulimia, or binge eating disorder during their lifetime, and countless more are plagued with unhealthy thoughts around food, exercise, and their bodies.
The right primary care provider can make a big difference. "My former PCP went to bat to get me into treatment programs," Sandy says. "She was by no means an eating disorder specialist, and she didn't try to play therapist or nutritionist. Instead, she listened, helped me treat the side effects, and made it possible for me to get the specialized help I needed." While there are plenty of competent providers who can help direct care, finding them can be tough. These three tips can help narrow the search:
1. Be honest about the kind of care you need.
2. Do your homework and look for a provider who has experience dealing with eating disorders.
Maier knows how the wrong care can exacerbate an already-delicate issue. "I have countless stories of patients who've gone to the emergency room and been told to 'just eat,'" she says, noting the complex nature of eating disorders. "I think a lot of allopathic providers still feel this is purely psychological and the patient should just fix it themselves."
"I learned what I know from therapists, nutritionists, patients, and lots of reading — I think I may have had one lecture on eating disorders in medical school!" says Mary Lowen, a San Francisco doctor who has been working with patients with eating disorders for almost 30 years. For that reason, Lowen says it's important to research a provider who is comfortable navigating this nuanced territory.
"It should be someone who is patient but firm – an ED sufferer often needs a written contract to help them achieve their goals," she says. "It's a long-term commitment; treatment can take years and sometimes involves day treatment or inpatient treatment, so a provider should be familiar with these options."
Maier says she's had many patients conduct interviews with her before committing to care, asking questions like, "how do you run your practice?" and "what do you do if I need to be hospitalized?"
Accessibility should also also be a major factor in your decision. "It's important to find someone who is really available," Maier says. "And you should ask if a provider will really get to know you personally because the medical level isn't all of it."
3. Choose a provider who will collaborate with a team.
Eating disorders require comprehensive treatment on physical, emotional, and psychological levels. "A medical provider alone can never adequately treat an ED," Lowen says. "Look for someone who works as part of a team with psychotherapists, nutritionists, and sometimes psychiatrists."
"There are doctors across the country who are experienced in the medical management of eating disorders, but finding one can be challenging, especially for people who live outside of major metropolitan areas," says Claire Mysko, NEDA's CEO. "If there isn't an experienced provider, look for someone who is willing to learn more, can meet your treatment needs, and wants to work as part of a multi-disciplinary team."
If you're having any issues with food, exercise, or your body image, the best thing you can do is reach out for help as soon as possible. For more information about eating disorders and medical professionals visit http://www.nationaleatingdisorders.org/medical-professionals.
*Not her real name.
The One Medical blog is published by One Medical, a national, modern primary care practice pairing 24/7 virtual care services with inviting and convenient in-person care at over 100 locations across the U.S. One Medical is on a mission to transform health care for all through a human-centered, technology-powered approach to caring for people at every stage of life.
Any general advice posted on our blog, website, or app is for informational purposes only and is not intended to replace or substitute for any medical or other advice. 1Life Healthcare, Inc. and the One Medical entities make no representations or warranties and expressly disclaim any and all liability concerning any treatment, action by, or effect on any person following the general information offered or provided within or through the blog, website, or app. If you have specific concerns or a situation arises in which you require medical advice, you should consult with an appropriately trained and qualified medical services provider.