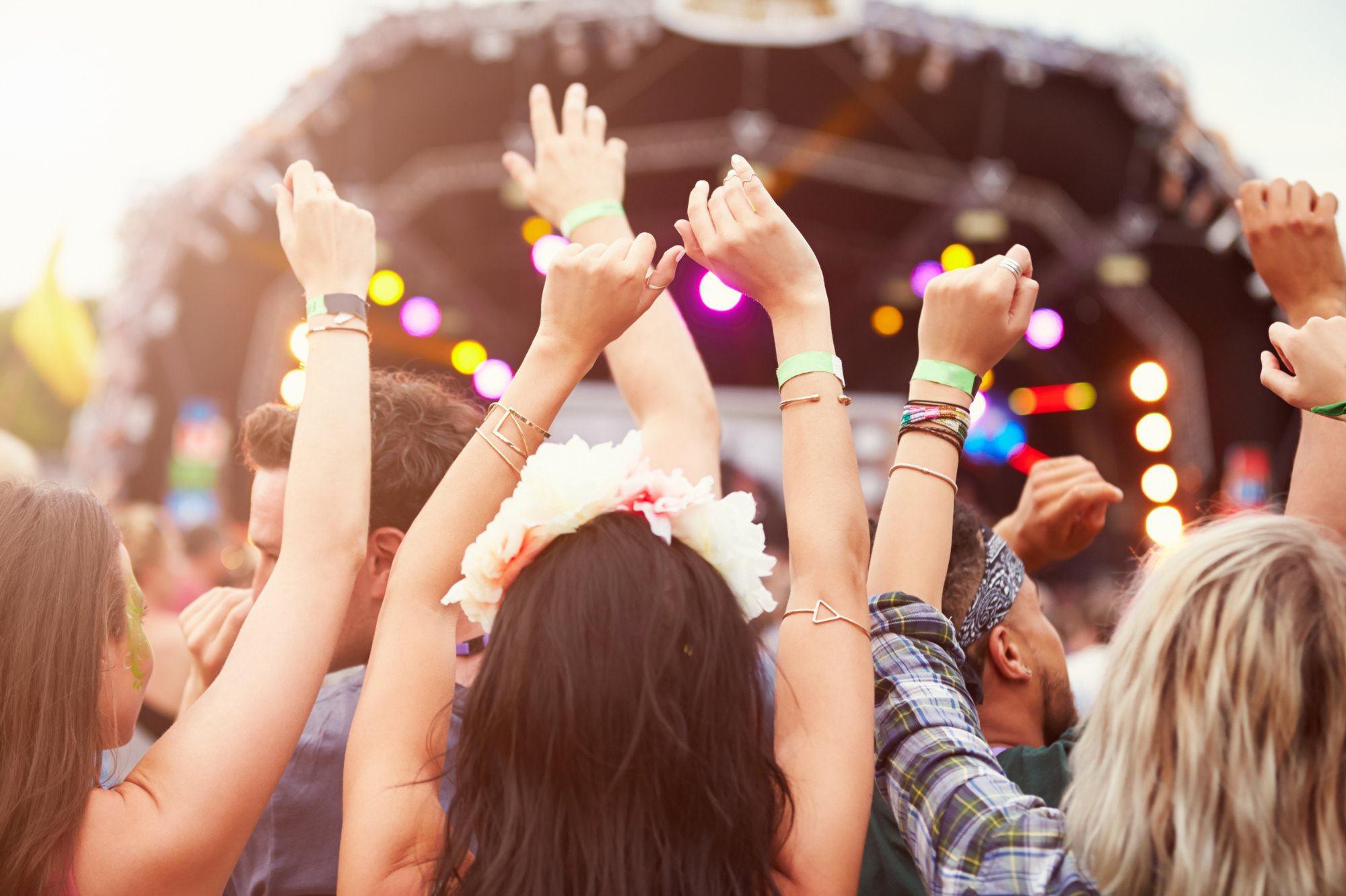 Whether you made it to Coachella or not, you probably know the desert bash kicks off the summer festival season. If you splurged on tickets to one of your local festivals, have you thought about what you should take along besides your best friends and lots of cash?
You probably didn't know that spending all day at an outdoor festival is an endurance event, just like a marathon or Ironman.
"In sports medicine there are many 'situations' where you expect to stress your body more than usual," says Nasser Mohamed, a San Francisco MD who specializes in sports medicine. "But going out to a festival and being outside for a longer period of time is the same on a lower scale."
Here's what our providers say you want to take along in you backpack so you come home with nothing but lots of Instagram pix and good memories:
Sun Protection
If you're lucky, you'll have nice sunny days for Boston Calling, so don't forget to bring sunglasses, a hat and sunscreen. Sun damage happens in a hurry, so choose a sunscreen with at least SPF 30 and both UVA and UVB protection before you head out. Put it on 15 minutes in advance and again every two hours. Your scalp can get burned too, so a hat is much more than a fashion statement.
Water and Electrolyte Drinks
When you're in Golden Gate Park all day at Outside Lands, you need more than the standard eight glasses of H20 – think 2 to 3 gallons of liquid, says Olayinka Olowoyeye, a One Medical doctor in San Francisco. "When you sweat you lose more than water, you lose salts like sodium and potassium that you need to replenish in order to avoid dehydration," he says. Getting dehydrated will make you feel worse the next day, and can turn a tiny hangover into a huge hammer.
Comfy Shoes
Big festivals mean lots of walking – from the parking lot to the venue, finding food, friends and bathrooms. Wear comfortable shoes that are already broken in to avoid blisters. Make sure they have sturdy bottoms, since you might encounter broken glass or other debris. If you're going to be in a really packed crowd or at a night concert with lots of dancing, closed shoes that protect your toes are a really good idea. A broken toe is not the kind of souvenir you want from your weekend at the first Ohana Fest.
Ear Plugs
Fans of an unadulterated musical experience will balk at this one. But your ears, or more precisely the parts inside, are delicate marvels that need to be protected from piercing sounds like sirens, droning lawnmowers and maybe even your favorite band. The danger is real: an estimated 5 million children and teens have some hearing loss due to excessive noise like loud music. A foam rubber pair available at the drugstore is a worthwhile investment.
Personal First Aid Kit
Seanna Sifflet, an acupuncturist in New York, says her summer-festival-going has been on hold since having kids. But if she makes it to the Governor's Ball Music Festival, she wouldn't be without a personal first aid kit. Pack mini sizes of Band-Aids, antibiotic ointment, headache tablets, any medications you need (like an inhaler or glucometer), plus a flashlight and batteries.
Hand Sanitizer
There's nothing like good old soap and water when it comes to keeping your hands clean. But how many times have you gone to a portable festival bathroom and found the sink is out of H20. And soap. And towels. Don't let that happen again. Pack your own hand cleaner, either in a bottle or in the form of hand wipes so you can enjoy some Basque cheese and bubbly at the Smithsonian Folklife Festival.
Mosquito Protection
Mosquito bites are more than just irritating and itchy, with mosquito-borne diseases like Zika virus getting around, preventing bites is key. Make sure they don't ruin your evening of jamming to Ornette Coleman's Science Fiction at the Chicago Jazz Festival. Spray yourself with a mosquito preparation made with DEET, picaridin, IR3535 or lemon eucalyptus oil. Wearing light-colored clothing, long sleeves and pants from thicker fabric is a good way to keep them away as well.
The One Medical blog is published by One Medical, a national, modern primary care practice pairing 24/7 virtual care services with inviting and convenient in-person care at over 100 locations across the U.S. One Medical is on a mission to transform health care for all through a human-centered, technology-powered approach to caring for people at every stage of life.
Any general advice posted on our blog, website, or app is for informational purposes only and is not intended to replace or substitute for any medical or other advice. 1Life Healthcare, Inc. and the One Medical entities make no representations or warranties and expressly disclaim any and all liability concerning any treatment, action by, or effect on any person following the general information offered or provided within or through the blog, website, or app. If you have specific concerns or a situation arises in which you require medical advice, you should consult with an appropriately trained and qualified medical services provider.