Home
Blog
Healthy Living
Doctor-Teen Confidentiality: Why It's Important For Teens to Speak With Their Provider Privately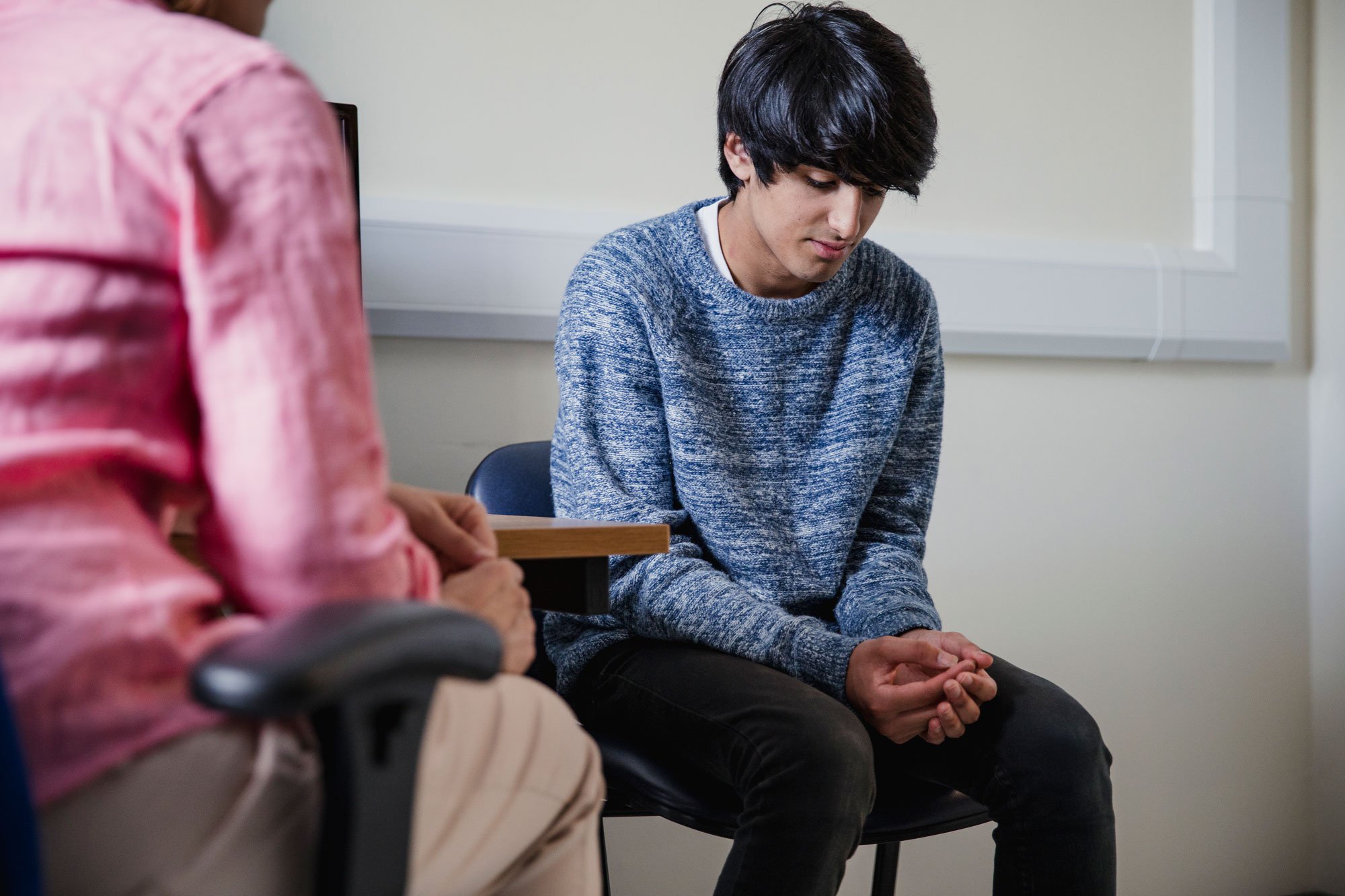 Clinical Editor: Sara Huberman Carbone, MD
As a parent, you've been responsible for your child's health since day one. You've scheduled numerous well-child visits, sat in with them through every appointment, spoken to their pediatrician on their behalf, and held their hand through every shot. As your child gets older though, you may start to notice a shift in your involvement. You're visiting the pediatrician less, your child is speaking up more, and maybe they need less comfort during vaccines. Then when your child enters adolescence, you're even asked to let your child speak to their provider alone.
Given all of your involvement over the last few years, this moment may come as a shock. You might even feel confused or excluded by the request to step out of the room. Allowing your child the space and freedom to connect with their provider privately, however, may be one of the best things you can do for your teen's health.
Why is it important for my teen to have one-on-one with their provider?
As kids get older and undergo both physical and emotional changes, they may start to feel uncomfortable discussing certain topics in front of their parents. Things such as hygiene or sexual activity may feel too embarassing to talk about. In other cases, they may fear judgment, punishment, or physical harm from their parents. A safe, non-judgmental space to discuss these topics, allows teens to receive the treatment or guidance they need to protect their health and make informed decisions. This one-on-one time provides teens an opportunity to speak openly and honestly about their health without fear of perceived repercussions. Likewise, this time teaches teens how to advocate for their own health and well-being as they move into adulthood, while forming trusting relationships with their providers.
What topics will my teen discuss with their provider?
This is your child's opportunity to discuss anything they want, including topics they may have been too uncomfortable to discuss with you in the room. Your provider may ask your child about their school, goals, friendships and romantic relationships, sexual identity, orientation, and activity, mental health, or substance use. Other topics might include hygiene, body image, peer pressure, nutrition, exercise, family life, or safety. If you have a specific concern about your child's health, you can also ask their provider to discuss it during their private time as well. Your child's provider will review how certain behaviors can affect your teen's health, and in turn, encourage positive choices. We encourage parents to have ongoing conversations with their teen about all of these topics, and can help facilitate starting the conversation.
Is their conversation confidential?
State privacy laws allow teenagers to receive some health care services on their own. Because adolescents can legally consent for certain kinds of treatment, health care providers have to keep information related to those services confidential. "Confidential" means we will only share this information if a teenager consents. We will also share pertinent information if your teen or someone else is in danger. We can contact you about most of the services your child receives. However, we need your teenager's permission to discuss certain services provided, such as sexual health and substance abuse. We encourage teens to discuss their health concerns with their parents, and provide guidance on how they might start these sensitive conversations. We ask that parents and caregivers support this policy and help your teens learn to care for their own health needs as they mature into adults.
Have more questions about your child's health or the teen wellness visit? Reach out to our primary care team via the app or book an appointment today.
The One Medical blog is published by One Medical, a national, modern primary care practice pairing 24/7 virtual care services with inviting and convenient in-person care at over 100 locations across the U.S. One Medical is on a mission to transform health care for all through a human-centered, technology-powered approach to caring for people at every stage of life.
Any general advice posted on our blog, website, or app is for informational purposes only and is not intended to replace or substitute for any medical or other advice. 1Life Healthcare, Inc. and the One Medical entities make no representations or warranties and expressly disclaim any and all liability concerning any treatment, action by, or effect on any person following the general information offered or provided within or through the blog, website, or app. If you have specific concerns or a situation arises in which you require medical advice, you should consult with an appropriately trained and qualified medical services provider.