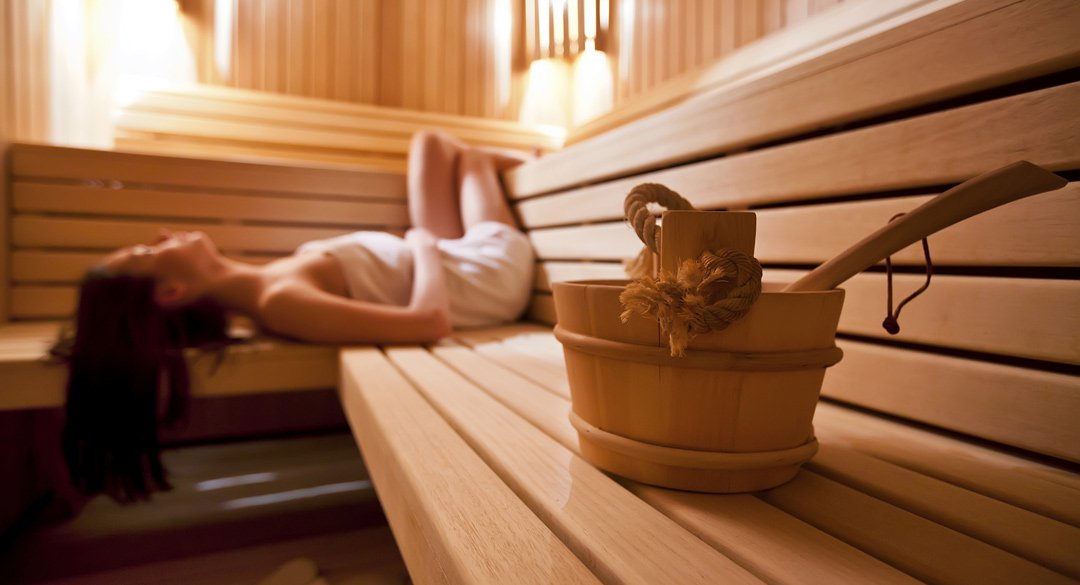 Between the desert breezes, snow-capped mountains, and sculpted canyons, Arizona has a lot to offer. But there's another big draw: spas. Arizona is considered a veritable spa haven packed with some of the country's top retreats, body workers, and alternative healers.
In addition to traditional pampering techniques like facials and massages, many spas offer "detox" treatments designed to reset the body. These treatments claim to rid the body of "toxins" absorbed from environmental sources, poor nutrition, and a slew of unhealthy habits.
Do detoxes work?
"Recently we've seen the emergence of 'detoxification protocols' that claim to be beneficial," says One Medical Phoenix-based provider Siri Chand Kaur Khalsa, MD. "But the premise that the body needs treatments to remove toxins has no clear basis in human biology."
Why, then, do so many people invest time, energy, and of course, cash, in these unsubstantiated treatments? In part, they can make you feel better, regardless of their detoxification properties. The biggest benefit of "detox" retreats may be that they allow you to recharge. More energy, increased creativity, better sleep, and an improved capacity to deal with stress—these are the real benefits, according to Khalsa. "Mindfulness and meditation in conjunction with healthy eating, exercise, and sleeping better can all positively impact you at a cellular level. Shift the idea of 'detoxification' to developing habits that support overall vitality and cultivate body functions, and the benefits are scientifically present."
Here are the treatments that may legitimately be worth your time and trust, and what to skip. As with any new therapeutic treatment, it's important to check with your primary care provider prior to beginning.
Juice Cleanses
What are they? Juice cleanses typically involve drinking nothing but liquids, usually made from organic fruits and vegetables, for anywhere from a few days to several weeks. Advocates claim this floods the body with antioxidants and nutrients, increasing energy and flushing out toxins to aid weight loss, improve mental clarity, and increase immune function.
Should I try it? Juicing may be worth a try, but only if it's to kick-start a longer-term health program. "There's scientific evidence that periodic fasting may reduce oxidative stress and positively impact the cellular aging process," Khalsa says. "But be sure to consider that root vegetables are high in carbohydrates. Carrot and beet juices without fiber can rapidly bring a large amount of sugar into the body, not unlike soda. I recommend juices that are made from vegetables that grow above ground. They can be a beneficial method of bringing antioxidants and phytonutrients into the diet."
Cleanses alone otherwise aren't a sustainable way to achieve lasting weight loss, and there isn't evidence to support the notion that juice-only diets can "detoxify" the body.
Body Wraps
What are they? Body wraps involve covering the body in a mask made from algae, seaweed, mud, clay, or cream, and wrapping it for a period of time in plastic or thermal blankets. They're said to stimulate the metabolism and rid the body of toxins.
Should I try it? "Wraps utilize many natural elements such as seaweed, honey, and essential oils, and there's evidence that these are soothing to our skin," Khalsa says. "Honey has shown benefits in reducing inflammation and promoting the regeneration of skin cells." Khalsa adds that the feel-good element can be beneficial. Deep relaxation has been shown to improve energy metabolism and reduce inflammation. However, there's no evidence to support that wraps "purify" the body, and if you experience any shrinking around the waist, it's likely a temporary change due to water loss.
Colonics
What are they? A tube is inserted in the rectum to flood the colon with fluid and flush out old waste material, such as feces, dead cellular tissue, accumulated mucus, and parasites. Advocates of this procedure (otherwise known as colon hydrotherapy, colon cleansing, colon irrigation, or enema) claim that toxins that remain in the colon can re-enter the bloodstream and cause health problems like fatigue, depression, and digestive issues.
Should I try it? There's no evidence to support that colonics are beneficial. In fact, researchers at Georgetown University found that people who underwent colonics often experienced infections and complications ranging from cramping to renal failure. "In recent years, we have come to understand the dynamic role that gut bacteria, particularly bacteria in the colon, have in our systemic health," Khalsa says. "Colonics may disturb this balance and increase the dissemination and absorption of toxins and bacteria into the body."
Dry Scrubs
What is it? The skin is scrubbed with a dry natural bristle brush to exfoliate the skin, aid in the reduction of cellulite, and help move lymph fluid into the nodes to eliminate waste.
Should I try it? The technique does improve circulation and exfoliate by sloughing off dead skin. However, there's no evidence that it can permanently reduce the appearance of cellulite. "Cellulite is thought to be influenced by genetics that result in inflammation, as well as changes to microcirculation and anatomy," Khalsa says. "Dry scrubs may stimulate microcirculation and the removal of accumulated fluids, which improves cellular function by breaking down deposited fat, but there aren't any studies that demonstrate this."
Yoni (aka Vaginal) Steams
What is it? Known as chai-yok in Korea and bajos in Central and South America, yoni steaming is the ancient tradition of steaming the vagina with a combination of Chinese herbs in order to reduce stress, fight infections, clear hemorrhoids, regulate menstrual cycles, and aid fertility.
Should I try it? The vagina has extensive blood flow and mucous membranes, so it absorbs medications easily. However, there's no research to support yoni steaming's purported benefits. "As long as the steam delivered doesn't damage the delicate membranes of the vagina, embracing this ancient ritual may bring a renewed sense of empowerment to a woman's reproductive energy," Khalsa says. However, she cautions against it for women who are pregnant or experiencing hot flashes.
The One Medical blog is published by One Medical, a national, modern primary care practice pairing 24/7 virtual care services with inviting and convenient in-person care at over 100 locations across the U.S. One Medical is on a mission to transform health care for all through a human-centered, technology-powered approach to caring for people at every stage of life.
Any general advice posted on our blog, website, or app is for informational purposes only and is not intended to replace or substitute for any medical or other advice. 1Life Healthcare, Inc. and the One Medical entities make no representations or warranties and expressly disclaim any and all liability concerning any treatment, action by, or effect on any person following the general information offered or provided within or through the blog, website, or app. If you have specific concerns or a situation arises in which you require medical advice, you should consult with an appropriately trained and qualified medical services provider.