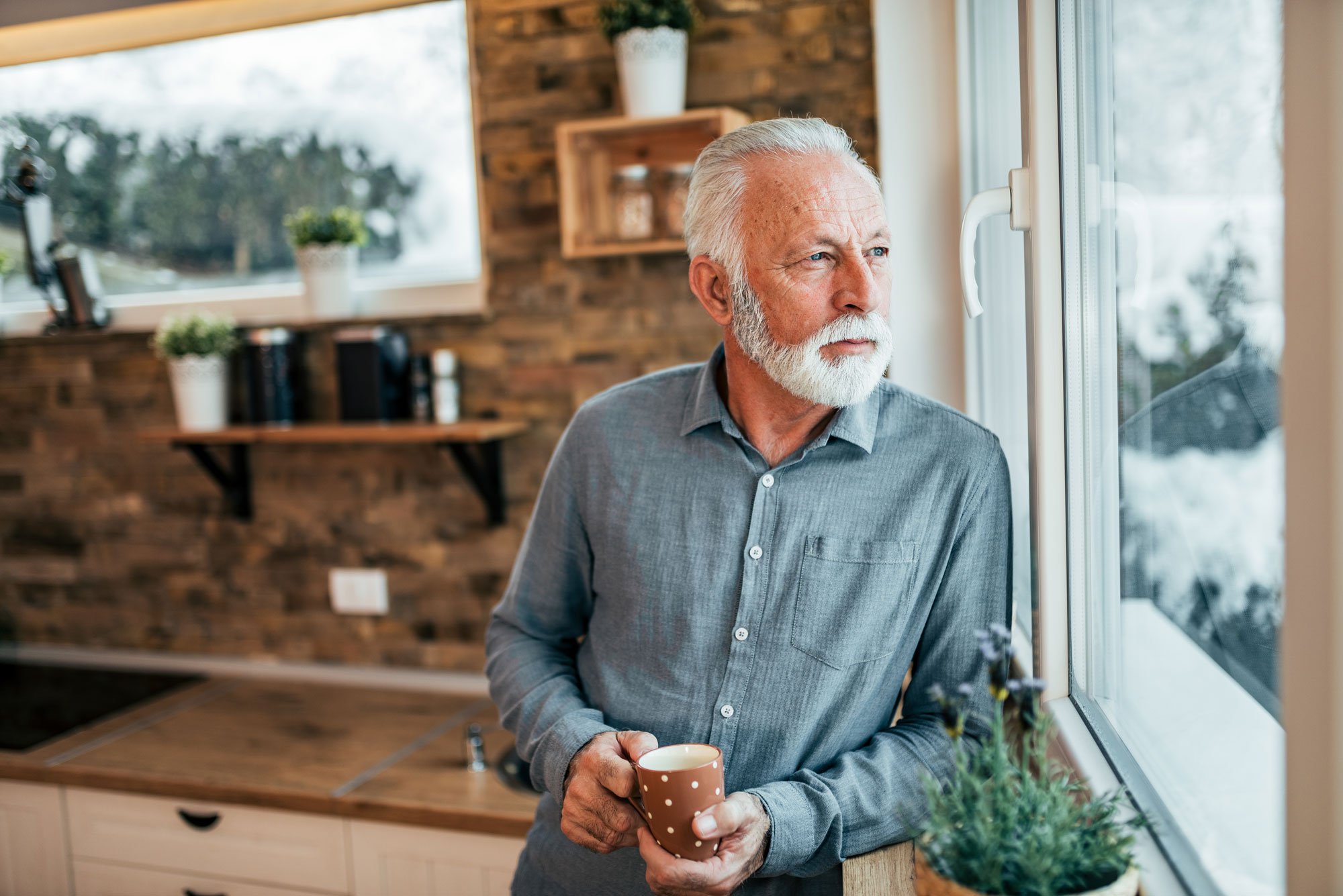 Updating April 1, 2020.

Slowing the spread of Covid-19 through rigorous social distancing is now a major priority for all Americans. But avoiding the illness is especially important for people who are most susceptible to the severe form of Covid-19. If you're in one of the vulnerable groups below, see below for our advice.
Groups Vulnerable to Covid-19
People aged 60 and older
People with weakened immune systems due to chronic illness or medications, including people with autoimmune disease or transplants who are taking immunosuppressive drugs, people with AIDS
People with serious long-term health conditions including diabetes, heart disease and lung disease such as emphysema and moderate asthma
Pregnancy (Note: There is currently no evidence that pregnant women are at higher risk of contracting Covid-19 or developing severe illness from it, but we advise extra caution as pregnant women are more susceptible to many viral infections)
If you're in a group at higher risk for serious illness from Covid-19, taking actions to reduce your risk of exposure is especially important, and you should have a plan in place in the event you do become ill. Here are some important daily tips as you navigate your health during this time of heightened alertness:

Take precautions
Maintain social distancing in all settings, including maintaining a 6-foot distance from other people.
Wash your hands with soap frequently throughout the day at home, immediately upon return home from being out, and after any contact with others.
Regularly disinfect any shared surfaces. Soap and water are adequate if disinfectant is not available.
Spend as much time at home or in uncrowded nature settings as possible.
Reduce your time in any public environment you must go to, such as grocery stores.
Use home delivery services for essential items whenever possible.
Avoid non-essential travel by plane, train, bus or tram or cruise ship.
Avoid crowded public spaces, including restaurants, cafes, bookstores, movie theaters, gyms, and performances.
Stay informed about the status of community transmission of Covid-19 of your area. Your local newspaper's website or local Department of Public Health website are great places to find these updates. Keep in mind that the number of proven cases in your area is much smaller than the actual number of cases, because testing for Covid-19 has been very limited and because most people with the virus do not seek medical attention.
Postpone routine and non-essential medical and dental appointments. Check to see whether your health care provider is available to see you over video instead.
If you have a medical question or need medical care, call or use the One Medical app to have your concerns evaluated. Avoid going directly to an ER or other clinic, since trips to medical facilities can put you at greater risk for Covid-19.
Stock up on supplies
Make sure you have a sufficient supply of your regular prescription medications, as well as over-the-counter medicines to treat fevers and other symptoms such as cough or congestion. A thermometer may also be helpful if available.
Use a pharmacy with delivery service if at all possible; please avoid going to the pharmacy yourself.
If you need additional supplies of your medications please submit your refill needs through the One Medical app.
Have enough household items and groceries on hand so that you will be prepared to stay at home for at least two weeks -- but please avoid going to the store yourself. If you are unable to send someone to the store on your behalf, consider using a home delivery service.
For anything delivered to your home, including mail, avoid contact with the delivery person and wash your hands thoroughly after handling the items. If possible, do not open the items right away, but instead set them aside in a closet and let them "rest" for several days before opening them.
Read more about items you should have at home in case of a Covid-19 outbreak in your area.

Prepare plans with your support system, and develop contingency plans
Stay in touch with others by phone or online. You may need to ask for help from friends, family, neighbors, or community health workers if you become sick. If you live alone, set regular schedules with a friend to check-in. This helps them know to touch base with you if they have not heard from you at your agreed-upon time.
Remember that the One Medical team is always a click or call away, and make sure your caregivers know you are a member at One Medical and that they can also reach us 24/7 on your behalf should they need counsel or guidance on your care. Check your profile through the One Medical website to make sure your emergency contact information is current.
Make a plan for a backup caregiver if your primary caregiver gets sick.
Provide your support system with the information they'll need to care for you if necessary. This includes information about your medications, food restrictions or needs, and any other important details about managing your health conditions.
If you have cold- or flu-like symptoms, isolate yourself from others
If you're experiencing any symptoms of a cold or flu, such as cough, runny nose, sore throat, sinus pain, headache, fever, or body aches, you might instead have Covid-19. The safest and smartest approach is to assume that you do have Covid-19 until proven otherwise.
If you have such symptoms, the first and most important thing you can do is to isolate yourself from others, also known as "self-isolation," to prevent infecting anyone else.
You should then contact One Medical's virtual care team and let us know about your symptoms. We'll help decide whether you need to be tested for Covid-19, and if so, we'll arrange it..
Regardless of whether you undergo testing, we'll probably advise you to recover from your illness at home. Hospitalization for Covid-19 is reserved for those with severe symptoms and potentially life-threatening complications.
While you're recovering, wear a loop-style face mask when around other people. Avoid being in the same room as any people who live with you.
Practice good hygiene: cover your mouth and nose with a tissue when you cough or sneeze, wash your hands and/or use hand sanitizer frequently, and avoid touching your face with unwashed hands.
Do not share dishes, utensils, glassware, towels, or bedding with any other people in your home. After using these items, you should wash them thoroughly with soap and water or disinfectant cleaners.
Practice routine cleaning of frequently-touched surfaces such as counters, tabletops, doorknobs, bathroom fixtures, toilets, phones, keyboards, tablets, and bedside tables in your home.
Monitor your condition at least twice per day. If you're feeling worse, contact One Medical promptly.
The decision to discontinue home isolation precautions should be made on a case-by-case basis, in consultation with your provider(s) and state and local health departments. The One Medical clinical team will partner with the local health authorities to provide you with a timeline they deem appropriate to end self-isolation.
Watch for warning signs of severe Covid-19 infection
If you develop severe symptoms associated with Covid-19, seek emergency medical attention right away by calling 911. Those symptoms can include:

Severe difficulty breathing
Persistent chest pain
New confusion or inability to stay alert
Bluish lips or face

If you do call 911, notify the dispatch personnel that you have, or are being evaluated for Covid-19. If possible, put on a face mask before emergency medical services arrive.
The One Medical blog is published by One Medical, a national, modern primary care practice pairing 24/7 virtual care services with inviting and convenient in-person care at over 100 locations across the U.S. One Medical is on a mission to transform health care for all through a human-centered, technology-powered approach to caring for people at every stage of life.
Any general advice posted on our blog, website, or app is for informational purposes only and is not intended to replace or substitute for any medical or other advice. 1Life Healthcare, Inc. and the One Medical entities make no representations or warranties and expressly disclaim any and all liability concerning any treatment, action by, or effect on any person following the general information offered or provided within or through the blog, website, or app. If you have specific concerns or a situation arises in which you require medical advice, you should consult with an appropriately trained and qualified medical services provider.