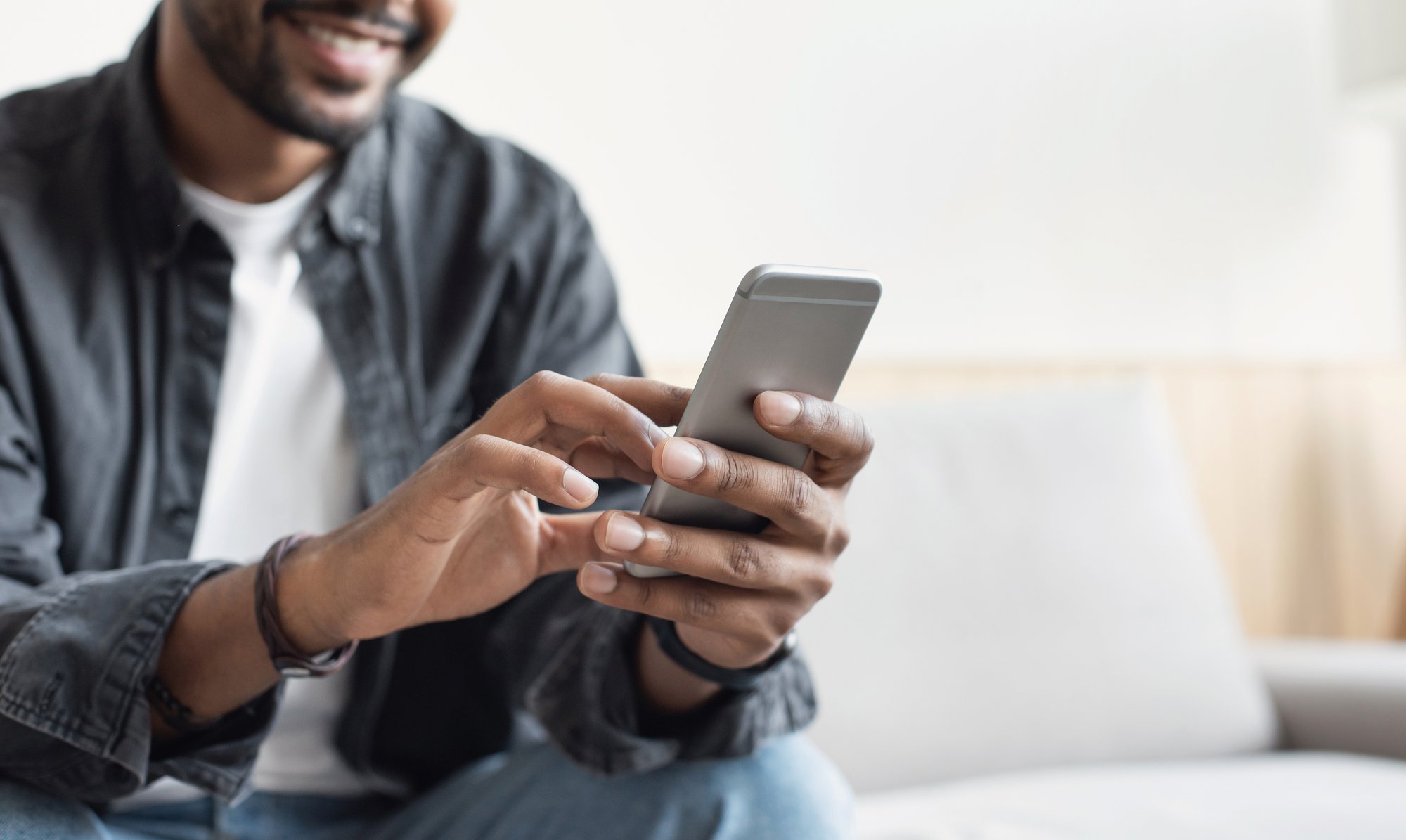 At One Medical, we know that your health doesn't always fit the confines of traditional business hours. You might develop a stomach bug on the weekend when your doctor's office is closed, or be unable to find time for an appointment between meetings. The human body doesn't operate on a 9 to 5, Monday through Friday schedule; you can't control when or where you might need care.
That's why we've designed our virtual care platform to fit around your schedule. With the One Medical app, you can access care whenever or wherever you need it, from the comfort of your own home, or while you're on the go. Between the Treat Me Now function and Video Chat, our team is able to help with a wide range of health issues, from prescription renewals to even mental health concerns.
To ensure you're getting the most out of your membership, here are the best ways to use our virtual care services.
Book Visit
No longer do you need to call your provider's office to book, reschedule, or cancel appointments. Now you can manage your visits directly from your phone or computer. Through the Book Visit option (under Get Care) on the app and website, you can view all available appointment times in your area and filter by specific providers or locations. You're also able to specify what the visit is for, whether it be for an annual live well visit (physical), a flu shot, COVID-19 test, IUD insertion, or other in-office visit. COVID-19 specific visits, including testing and symptoms consultations, can be found under Get Care and COVID-19 Care. Under the Book Visit selection, you also have the option to schedule a Remote Visit (see below).
Treat Me Now
Through Treat Me Now, you can get help with a number of common, non-urgent requests, without needing to come into the office. This includes issues like coughs, colds, COVID-19 symptoms, bladder infections, rashes, cold sores, yeast infections, and seasonal allergies, most of which have built-in symptom checkers. You can also request information around contraception counseling, request emergency contraception, and answer sexual health screening questions for STI testing. Simply select the type of issue you need treatment for, answer a few questions about your symptoms, and upload photos for skin issues if needed, and our virtual medical team will review your case and customize a treatment plan for you. If more information is needed, we may ask you to call us or schedule a remote or in-office visit.
Lastly, this is where you are also able to request a prescription for a new medication. If the request is appropriate and can be filled remotely, the team will process it. However, if the medication is a controlled substance, requires vitals to be taken, or requires a conversation with a primary care provider, you'll be asked to book a remote or in-office appointment to discuss the medication further.
Video Chat
Through our 24/7 Video Chat feature, you can connect with a provider on demand, any time of day, outside of traditional office hours. From mental health needs to wound evaluation, vomiting, and bloody stool, Video Chat is a great way to avoid unnecessary trips to urgent care or the emergency room for time sensitive, non-life threatening concerns. When you select Video Chat, you'll be routed to one of our nurse practitioners or physician assistants who will review your medical history and discuss your concern with you. Together, you'll decide on the appropriate care plan. Should the most appropriate course of action be a visit to the ER, the team is also able to send over your health history to the hospital and alert them when you're on the way.
It's important to note that when you select Video Chat, you'll be connected to a provider licensed in the state of your self-selected market. In the event you're not currently located in that state, you may need to be connected to an appropriately licensed provider.
Remote Visit
If you like the idea of having a video appointment, but would like to connect with a specific provider, your primary care provider, or discuss things further in depth, a Remote Visit may be right for you. With a Remote Visit, you have the benefit of a scheduled appointment (no waiting in a queue), during which can address any health or wellness concern with a provider you already have a relationship with, and for a longer duration than one of our Video Chats. While Video Chat is helpful for on-demand requests to address acute issues, Remote Visits are great for discussing complex or chronic conditions, preventive needs, and your long term health goals. These Remote Visits are handled through your insurance, just as they would if you came into the office.
Prescription Renewal
Out of your prescription? No problem. Under the Prescription Renewal tab, you can request refills for any current medications and change pharmacy locations. We'll send the prescription to the pharmacy that you request. Some medications may require a physical examination or a discussion with your primary care provider, but many can be filled by our virtual team, saving you a trip to the office.
Messages
Through the messaging portal on our website or app, you can directly message your primary care provider, or any provider you've recently had an in-office visit with. You can also message the admin team for issues with your account, insurance, and referrals. The medical team option allows you to communicate with the virtual team for non-urgent needs around your health, prescriptions, or lab results. You're also able to message our tech support team for any technical issues with the mobile app or website.
Travel Health Counseling
Planning to travel outside the country? The travel questionnaire can be accessed from the website (note that it is not available on the app). After you've submitted the questionnaire, the Medical Team will review the latest recommendations for necessary vaccines and medications for your travel destination.
Health Record/My Health
Review past lab results, office visits, vaccination history, medications, allergies, trends in vitals and more. Having your health record in the palm of your hand can be a literal life saver should you ever need to quickly access your medical history but it's a great feature to simply review your visits and track progress with your health goals.
The One Medical blog is published by One Medical, a national, modern primary care practice pairing 24/7 virtual care services with inviting and convenient in-person care at over 100 locations across the U.S. One Medical is on a mission to transform health care for all through a human-centered, technology-powered approach to caring for people at every stage of life.
Any general advice posted on our blog, website, or app is for informational purposes only and is not intended to replace or substitute for any medical or other advice. 1Life Healthcare, Inc. and the One Medical entities make no representations or warranties and expressly disclaim any and all liability concerning any treatment, action by, or effect on any person following the general information offered or provided within or through the blog, website, or app. If you have specific concerns or a situation arises in which you require medical advice, you should consult with an appropriately trained and qualified medical services provider.