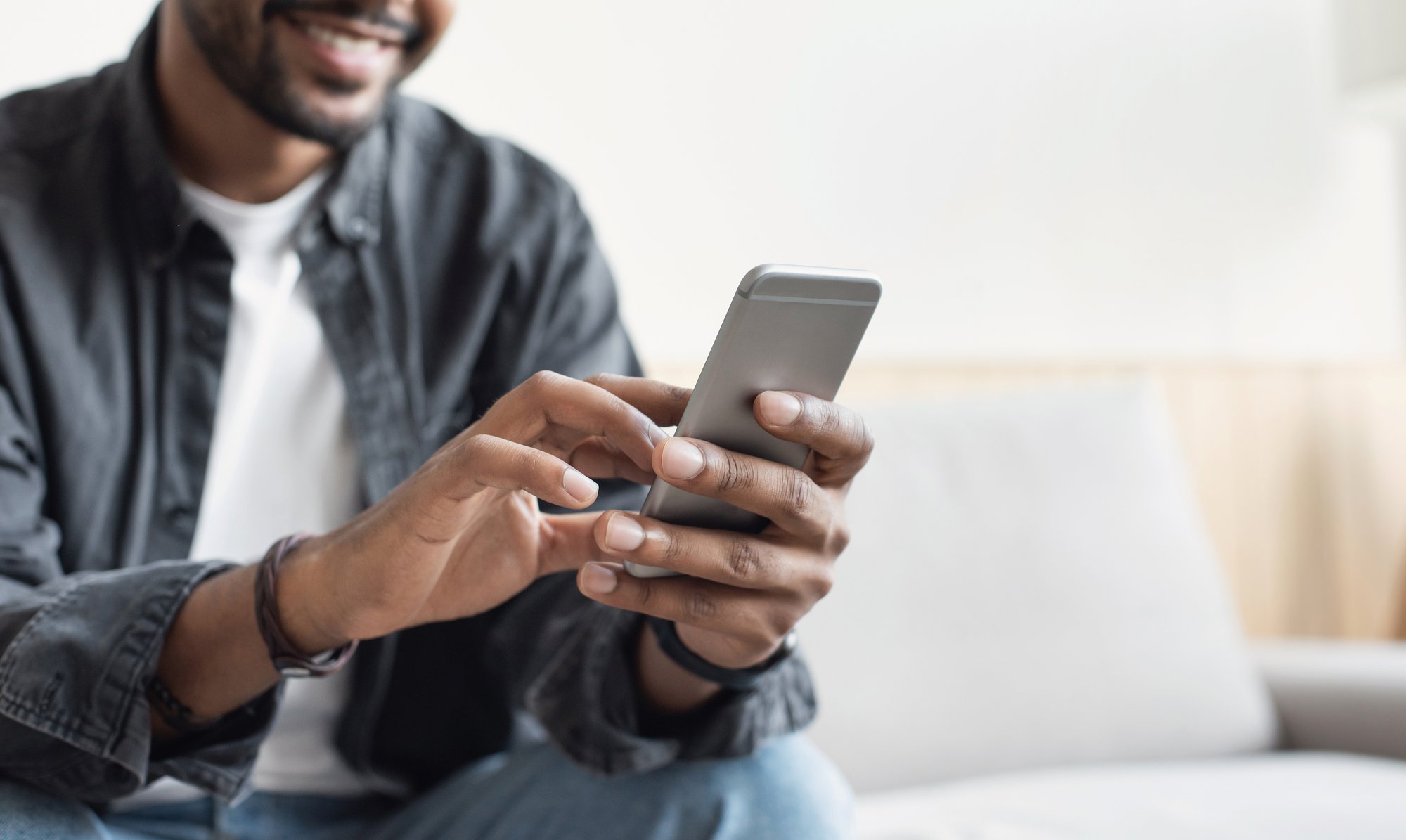 Updated March 21, 2023.

At One Medical, we know that your health doesn't always fit the confines of traditional business hours. You might develop a stomach bug on the weekend when your doctor's office is closed, or be unable to find time for an appointment between meetings. The human body doesn't operate on a 9 to 5, Monday through Friday schedule; you can't control when or where you might need care.

That's why we've designed our virtual care platform to fit around your schedule. With the One Medical app, you can access care you need, when and how you need it, from the comfort of your own home, or while you're on the go. Our virtual medical team can help with a wide range of health concerns, from common issues like seasonal allergies or the flu, to time sensitive issues like a sprained ankle or high fever, prescription renewals, mental health, and more.
Here's a complete overview of how to access our virtual care services using the One Medical app. For a visual walkthrough, check out our app demo video.
Scheduled Visits
Schedule an office or remote appointment to receive routine, holistic care from your primary care physician or another provider in a One Medical office (office visit) or from the comfort of your home / on the go (remote visit). Both in-office and remote visits are billed to your insurance, and deductibles and copays apply.
Office Visit
Office visits are full-length appointments with your regular provider in a One Medical office. Office visits are appropriate for annual physicals, preventative tests and screenings, hearing and vision checks, cancer screenings, discussing new concerns, or virtually anything that warrants an in-person exam.
How it works: Schedule an in-office appointment with your PCP or another provider of your choice, at your desired time, date and One Medical office. From the "Schedule Appointment" section of the home screen, select Office Visit. Tell us what you need care for, then select your current location and visit type. Choose the date, time and provider that works best for you, and hit "Done". You can view your office visit details straight from the home screen, including directions and office and lab hours, and modify your visit if needed.
Remote Visit
Remote visits are convenient full-length appointments with a provider – taken from the comfort of your home or on the go. With a Remote Visit, you have the benefit of a scheduled appointment (no waiting in a queue), during which you can address any health or wellness concern with a provider you already have a relationship with, and for a longer duration than one of our Video Chats (discussed further below). Remote Visits are great for discussing topics like sleep issues, hair loss, and mental health, as well as chronic conditions, preventive needs, and long term health and wellness goals.
How it works: From the "Schedule Appointment" section of the home screen, select Remote Visit. Tell us what you need care for and select your current location and visit type. Choose the date, time and provider that works best for you, and hit "Done" to secure your appointment. You can view your remote visit details straight from the home screen, including the link to dial into your visit, and modify your visit if needed.
On-Demand Care
Treat Me Now
Through the Treat Me Now tool in our mobile app, you can get help with a number of common, non-urgent issues like seasonal allergies, skin issues (rashes, moles, acne), cold sores, colds & flus, COVID-19 symptoms, yeast infections, urinary tract infections, and other health concerns (like tick bites or pink eye). You can also request emergency contraception and/or contraception counseling and answer sexual health screening questions for STI testing.
How it works: Simply select the type of issue you're experiencing and answer a few questions about your symptoms. Our virtual medical team will then review your request and message you a treatment plan, including any next steps. Estimated response time from our medical team is approximately 4 hours.
Prescription Renewal
Out of refills? You can easily request refills for any current medications and add or change pharmacy locations. Some medications may require a physical exam or a discussion with your primary care provider, but many can be filled by our virtual team, saving you a trip to the office.
How it works: Simply select the prescription you'd like to refill and enter your preferred pharmacy. Submit your request and our virtual medical team will get back to you within 48 - 72 hours. Please note: controlled substances (such Adderall, Xanax, Ambien, etc.), will require input from your primary care provider before a refill is granted.
Urgent Video Chat
Request an Urgent Video Chat via our mobile app at any time (24/7 on-demand) to speak briefly with our virtual medical team about time-sensitive concerns — and potentially avoid expensive, time-consuming trips to the ER or Urgent Care.
Video Chat is best used for urgent concerns like minor injuries (sprains & strains, burns, cuts), sudden back pain, or fevers over 103° that could benefit from a quick consultation.
How it works: Click the Urgent Video Chat icon, describe what's going on, select your current location, and click "Request Video Chat". Your request will be routed to an appropriately licensed provider who will review your medical history and discuss your concern with you over a quick video call. Typical wait time to be connected with a provider is approximately 15 minutes.
Messages
Through the Messages icon, you can directly message your primary care provider or any provider you've recently had a scheduled visit with. You can also message the admin team for issues with your account, insurance, billing questions, and referrals. The medical team option allows you to communicate with the virtual team for non-urgent needs around your health, prescriptions, or lab results. You're also able to message our tech support team for any technical issues with the mobile app or website. Response times are typically between 24- 72 hours, but may vary based on the team you're contacting.
How it works: From the bottom navigation bar (mobile) or top navigation bar (web), select Messages to start a new message. Select the team you'd like to contact, draft your message (you can even include attachments on mobile), and send it off.
Health & Account Information
Care Plan
By clicking the Care Plan icon from the bottom navigation bar (mobile) or top navigation bar (web), you can view visit summaries and action items your provider(s) assigned to keep you healthy.
Health Record/My Health
By clicking the My Health icon (mobile) or Health Record (web), you can review past lab results, office visits, vaccination history, medications, allergies, trends in vitals and more. Having your health record in the palm of your hand can be a literal life saver should you ever need to quickly access your medical history but it's a great feature to simply review your visits and track progress with your health goals.
On mobile, you can also view and update your insurance and billing information, primary care physician and connected family accounts, and easily request your health records from My Health. On the web, you can do all of these things by clicking on your picture and selecting "Account" from the drop-down menu.
Pro Tip! Treat Me Now and Urgent Video Chat are only available through our mobile app. If you don't have the One Medical mobile app, you can download it here today via the App Store or Play Store.
The One Medical blog is published by One Medical, a national, modern primary care practice pairing 24/7 virtual care services with inviting and convenient in-person care at over 100 locations across the U.S. One Medical is on a mission to transform health care for all through a human-centered, technology-powered approach to caring for people at every stage of life.
Any general advice posted on our blog, website, or app is for informational purposes only and is not intended to replace or substitute for any medical or other advice. 1Life Healthcare, Inc. and the One Medical entities make no representations or warranties and expressly disclaim any and all liability concerning any treatment, action by, or effect on any person following the general information offered or provided within or through the blog, website, or app. If you have specific concerns or a situation arises in which you require medical advice, you should consult with an appropriately trained and qualified medical services provider.