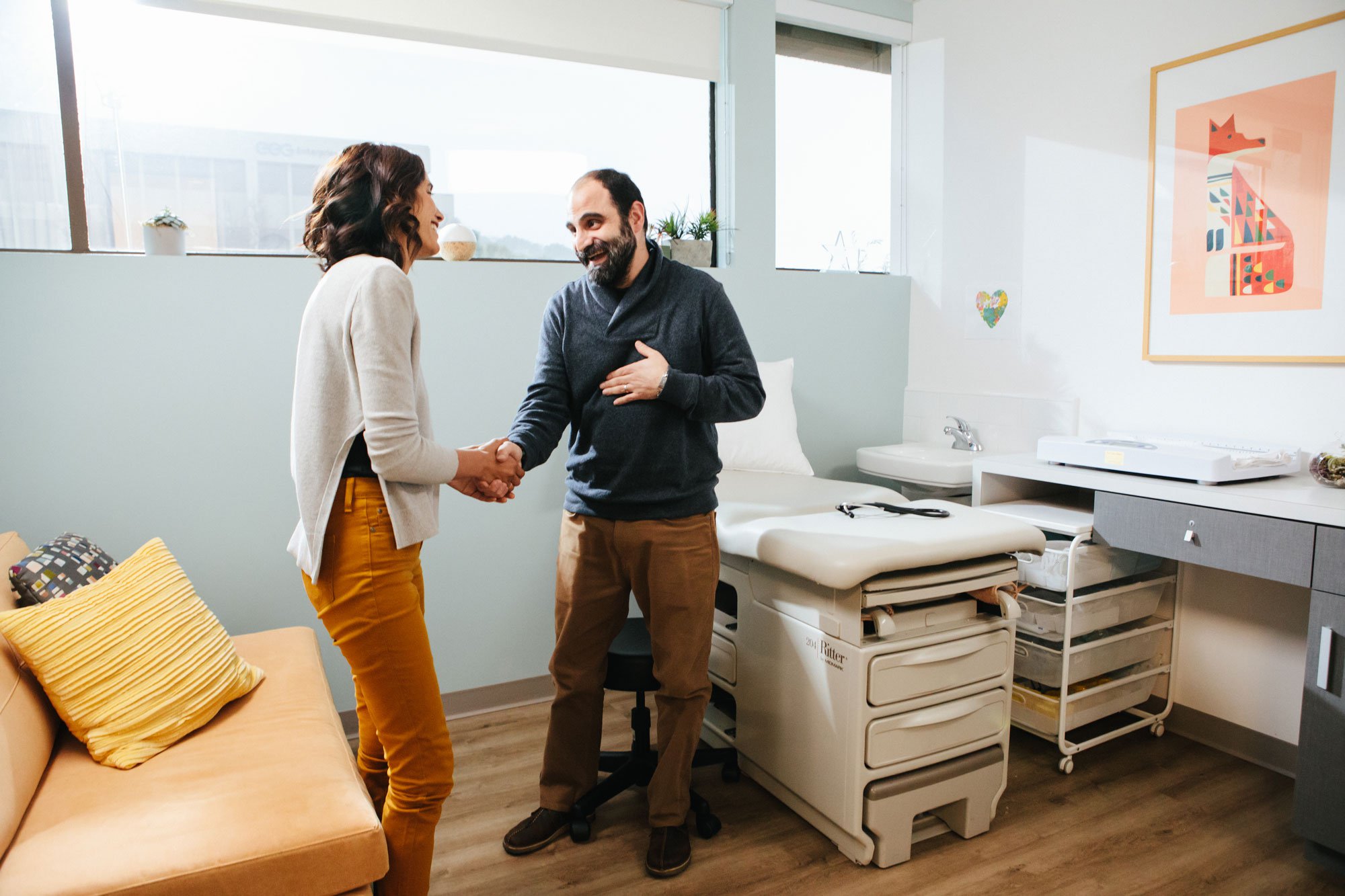 There are about a million reasons to go to the doctor...and about a million excuses to avoid it too. According to one study, over a third of participants "reported unfavorable evaluations of seeking medical care," others felt they had no reason to seek care, and some expected their illnesses to go away on their own. Add in concerns around cost, time commitments, insurance headaches, and more, and you get a pretty clear picture of why people all over the country are doing whatever they can to sidestep regular health care. Luckily, many of the traditional barriers that have made so many of us distrust the medical system are no longer limitations and many of the fears held around health care don't have to be obstacles.
What's holding so many people back from seeing their doctor?
One major reason people cite for avoiding medical care is — you guessed it — cost. According to a survey conducted by 20|20 Research and commissioned by CarePayment, two-thirds of Americans have avoided or delayed seeking medical attention because of their concerns around cost. This isn't exactly an irrational fear considering that for those people who do seek care, about 1 in 4 under the age of 65 experience medical debt.
But high prices are just one piece of the puzzle. In 2018, Vice interviewed several people who had gone years without seeing a primary care physician and uncovered a laundry list of reasons for their avoidant behavior. One cited concerns around body shaming and prejudice. Another explained his overwhelming fear of receiving bad news and his preference to remain in the dark after years of less-than-healthy behaviors.
Men in particular seem to have a harder time rationalizing medical care and are 24 percent less likely than women to have visited a doctor within the past year, according to the Agency for Healthcare Research and Quality (AHRQ). According to One Medical provider, Desmond Watt, his male patients have reported avoiding the doctor for years due to unfounded beliefs about what actually might happen during the appointments (usually the prostate exam — typically only performed when warranted — is a big source of fear).
And of course, there are the issues of scheduling appointments, carving out time for said appointments, and dealing with the seemingly never-ending avalanche of paperwork that accompanies most medical visits. All of these reasons and more are keeping people far away from their doctor's offices — but One Medical has figured out how to overcome those obstacles.
How One Medical has transformed the doctor's office experience
One Medical is built to deliver exceptional primary care and redefine what the doctor's office experience is all about. As a membership-based primary care practice, One Medical is designed around the needs of patients, offering everything from same-day appointments that start on time (to help solve that scheduling issue) to compassionate providers who actually listen (this is a no-judgement zone). Care is meant to be efficient, easy, and actually enjoyable.
Let's talk about that major elephant in the room when it comes to health care: cost. To keep the care experience seamless and to ensure that services are accessible to as many people as possible, One Medical accepts most major insurance plans (plus Medicare) and bills for services through insurance. One Medical also participates in a limited number of Affordable Care Act (ACA)/Exchange plans. Have a high-deductible health plan? Uninsured? Contact One Medical and find out what kinds of affordable options may be available to fit your needs.
If you still have questions or aren't sure whether One Medical can actually help you get back on track with your health and establish consistent, excellent care, visit onemedical.com today or email feedback@onemedical.com to talk with an expert.
The One Medical blog is published by One Medical, an innovative primary care practice with offices in Atlanta, Boston, Chicago, Los Angeles, New York, Orange County,Phoenix, Portland, San Diego, the San Francisco Bay Area, Seattle, and Washington, DC.
Any general advice posted on our blog, website, or app is for informational purposes only and is not intended to replace or substitute for any medical or other advice. The One Medical Group entities and 1Life Healthcare, Inc. make no representations or warranties and expressly disclaim any and all liability concerning any treatment, action by, or effect on any person following the general information offered or provided within or through the blog, website, or app. If you have specific concerns or a situation arises in which you require medical advice, you should consult with an appropriately trained and qualified medical services provider.