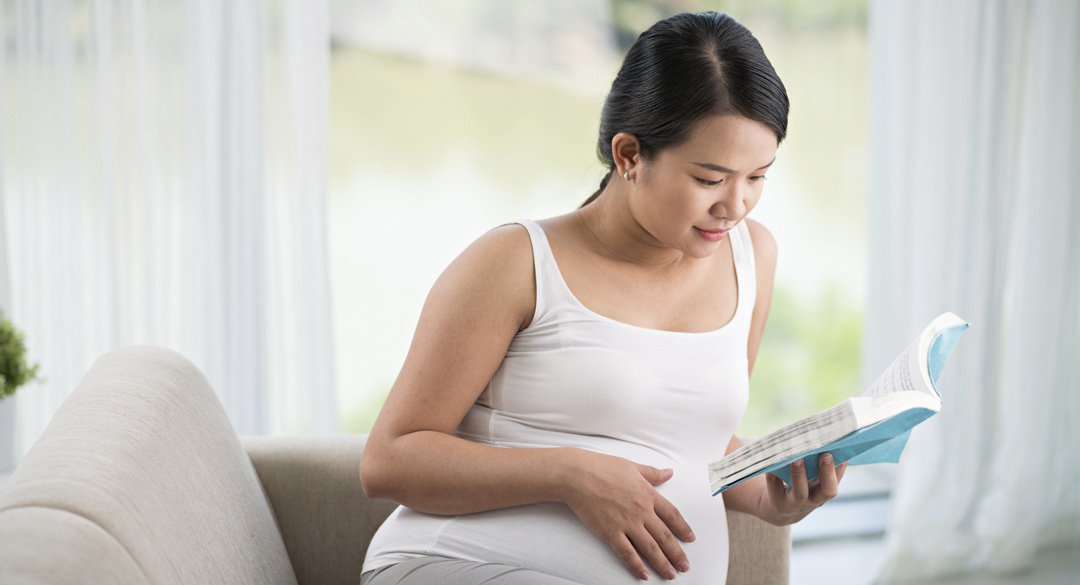 As labor approaches, you'll probably have many questions. Arm yourself with a deeper understanding of the birth process — as well as important tools to help you prepare emotionally for the big event — with One Medical prenatal providers' picks for books on childbirth.
Ina May's Guide to Childbirth
by Ina May Gaskin
"Ina May's Guide to Childbirth" has become a classic. Written by a world-renowned midwife, it features birth stories recounted by women who gave birth at the Farm, the commune Ina May Gaskin and her husband founded in 1971. The birth stories "provide a very intimate look at what birth is actually like," says One Medical's Bernadette Donovan, ANP. "They help you begin to imagine your own birth and think of it in a positive and empowering way." It also contains useful information about the physiologic process of birth, how to reduce pain in childbirth, and how to increase your chances of having an unmedicated birth. The book leans toward the "hippie dippie" says Donovan. "But it's a beautiful read and much of it is evidence-based." Even if you're planning to use pain medication, "there's plenty to learn about how birth works and many practical tips on how to approach the process with confidence."
Best for: Couples interested in exploring natural childbirth or looking for a positive take on birth.
The Doula Book: How a Trained Labor Companion Can Help You Have a Shorter, Easier, and Healthier Birth
by Marshall H. Klaus, John H. Kennell, Phyllis H. Klaus
Evidence is mounting that birth doulas reduce the rate of C-sections, shorten the duration of labor, and decrease the need for pain relief. "The Doula Book," written by the founders of DONA International, the largest doula organization in the US, is a comprehensive examination of how a doula can support you in labor and how to hire one. Required reading for many doula certification courses, "it's also helpful for parents-to-be considering a doula, especially if you're not sure how to go about hiring one," says One Medical's Jesahel Alarcon, FNP.  "I recommend it often."
Best for: Couples interested in learning more about doulas or looking for tips on how to hire a good one.
Birthing from Within: An Extra-Ordinary Guide to Childbirth Preparation
by Pam England and Rob Horowitz
"Birthing from Within" focuses on the emotional aspects of birth. Rather than acting as a primer on the physiology of labor and delivery (although there's information about that, too), the book is focused on helping women connect to their emotions and work through their fears prior to labor. It's filled with useful activities and exercises, many of them artistic in nature, such as drawing or journaling. England is a natural birth advocate and some of her information about pain medication options is outdated, but this book is an excellent source of inspiration for anyone nervous about giving birth.
Best for: Women who are feeling anxious about the birth process or who had a previous negative birth experience.
Mindful Birthing: Training the Mind, Body, and Heart for Childbirth and Beyond
by Nancy Bardacke
Nancy Bardacke, a nurse-midwife and clinical instructor at UCSF, leads mindfulness workshops for expectant parents at UCSF's Osher Center for Integrative Medicine. Winner of numerous national awards, "Mindful Birthing" is an exploration of how mindfulness techniques can be applied to pregnancy and labor. The tools Bardacke recommends, including daily meditative practice, are evidence-based, practical, and systematic. They're intended to reduce anxiety during pregnancy and decrease pain during labor. This is a "perspective-changing book," says Donovan. "It will help you reorient your mind so that you're better able to face, not only labor and birth, but all of life's challenges."
Best for: Couples interested in approaching labor—and life—with a greater awareness and calm.
Looking for more great reads? Don't miss  Our Favorite Books on Pregnancy.
The One Medical blog is published by One Medical, a national, modern primary care practice pairing 24/7 virtual care services with inviting and convenient in-person care at over 100 locations across the U.S. One Medical is on a mission to transform health care for all through a human-centered, technology-powered approach to caring for people at every stage of life.
Any general advice posted on our blog, website, or app is for informational purposes only and is not intended to replace or substitute for any medical or other advice. 1Life Healthcare, Inc. and the One Medical entities make no representations or warranties and expressly disclaim any and all liability concerning any treatment, action by, or effect on any person following the general information offered or provided within or through the blog, website, or app. If you have specific concerns or a situation arises in which you require medical advice, you should consult with an appropriately trained and qualified medical services provider.