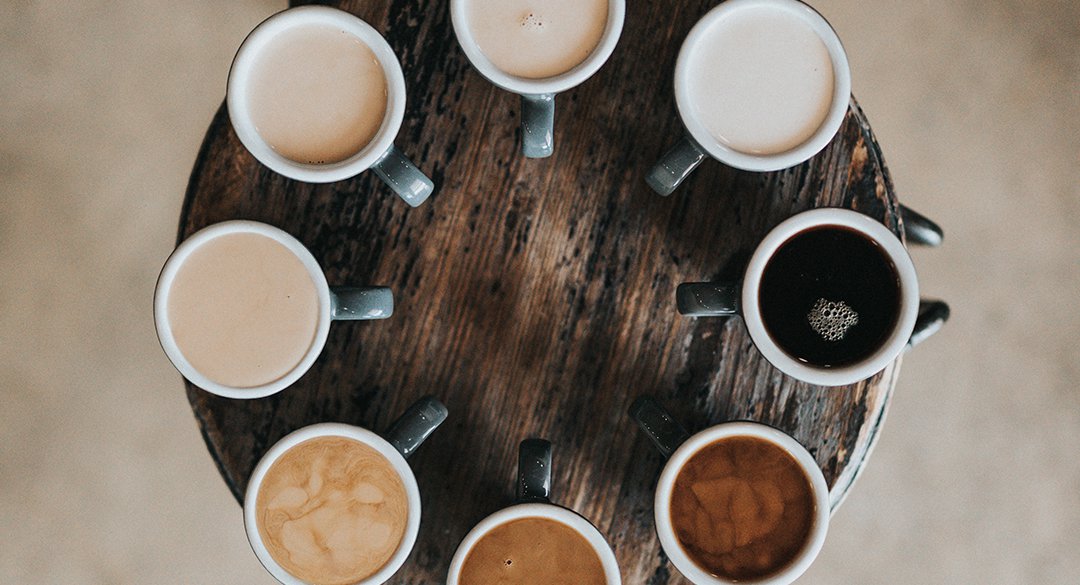 Updated November 19, 2018.
Although there's plenty of evidence to suggest that a morning cup of joe or a midday coffee break can positively influence your health (and boost productivity), excessive caffeine consumption can be a real problem. For most healthy adults, consuming less than 400 mg of caffeine (roughly the amount found in four cups of brewed coffee) per day is perfectly safe. Moderate coffee intake has even been associated with everything from enhanced exercise performance to a lowered risk of heart disease.
However, some people, including pregnant women, people who suffer from panic attacks or anxiety, surgical patients, people with irregular or inappropriately fast heart rates, or anyone who is prone to caffeine dependency may need to limit consumption or quit the java habit altogether. One major obstacle to cutting out caffeine? Withdrawal. Although only about 50 percent of coffee drinkers actually experience the unpleasant symptoms, many are reluctant to quit because they've heard headache and crankiness horror stories. But stepping away from the coffee machine doesn't have to be painful — it just takes preparation.
What is caffeine withdrawal?
Caffeine is a stimulant and can be chemically addictive. Although it doesn't necessarily jeopardize health the same way other drugs do, it is possible to develop a dependence. Quitting caffeine abruptly, especially if you've been consuming two or more cups of coffee a day, can cause physical, psychological, and emotional symptoms. In fact, caffeine intoxication and caffeine withdrawal are classified as mental disorders in the American Psychiatric Association's Diagnostic and Statistical Manual of Mental Disorders (DSM) when either one interferes with daily life.
Withdrawal can occur with abstinence from daily doses as low as 100 mg a day, but the likelihood and severity of symptoms increases with higher amounts. There is even a genetic propensity toward caffeine withdrawal, so if someone in your family has experienced the effects, you might need to take extra precautions when cutting back.
What are the symptoms of caffeine withdrawal?
Headaches are the most common symptom, occurring in about 50 percent of people experiencing withdrawal. But there are a variety of other issues that can accompany quitting caffeine, including:
Fatigue
Anxiety
Irritability
Depressed mood
Difficulty concentrating
Drowsiness
Brain fog
Flu-like symptoms with muscle aches
Symptoms typically begin within 12 to 24 hours after discontinuing caffeine, peaking during the first two days, and can last all the way up to day nine. Although high-dosing coffee drinkers are more likely to experience intense symptoms, it only takes about three days of regular caffeine consumption to create the withdrawal effects. Re-introducing caffeine during the withdrawal period can actually reverse the symptoms within just 30 to 60 minutes, but that will make it harder to reach your ultimate goal of total abstinence.
How do I beat the symptoms?
You can triumph over a caffeine habit and survive the symptoms of withdrawal by following these tips:
Avoid withdrawal altogether by limiting your daily caffeine consumption; if you normally drink 4 cups, drink 3, then 2, and so on.
Gradually reduce the caffeine content of your beverage; switch to half caf or decaf coffee or tea before quitting altogether.
Replace caffeinated beverages with herbal teas to soothe symptoms and counteract dehydration, which can worsen headaches and withdrawal symptoms.
Get extra sleep to combat fatigue and grogginess.
Go for a morning run or fit in a quick workout to naturally boost your energy without caffeine.
The One Medical blog is published by One Medical, a national, modern primary care practice pairing 24/7 virtual care services with inviting and convenient in-person care at over 100 locations across the U.S. One Medical is on a mission to transform health care for all through a human-centered, technology-powered approach to caring for people at every stage of life.
Any general advice posted on our blog, website, or app is for informational purposes only and is not intended to replace or substitute for any medical or other advice. 1Life Healthcare, Inc. and the One Medical entities make no representations or warranties and expressly disclaim any and all liability concerning any treatment, action by, or effect on any person following the general information offered or provided within or through the blog, website, or app. If you have specific concerns or a situation arises in which you require medical advice, you should consult with an appropriately trained and qualified medical services provider.