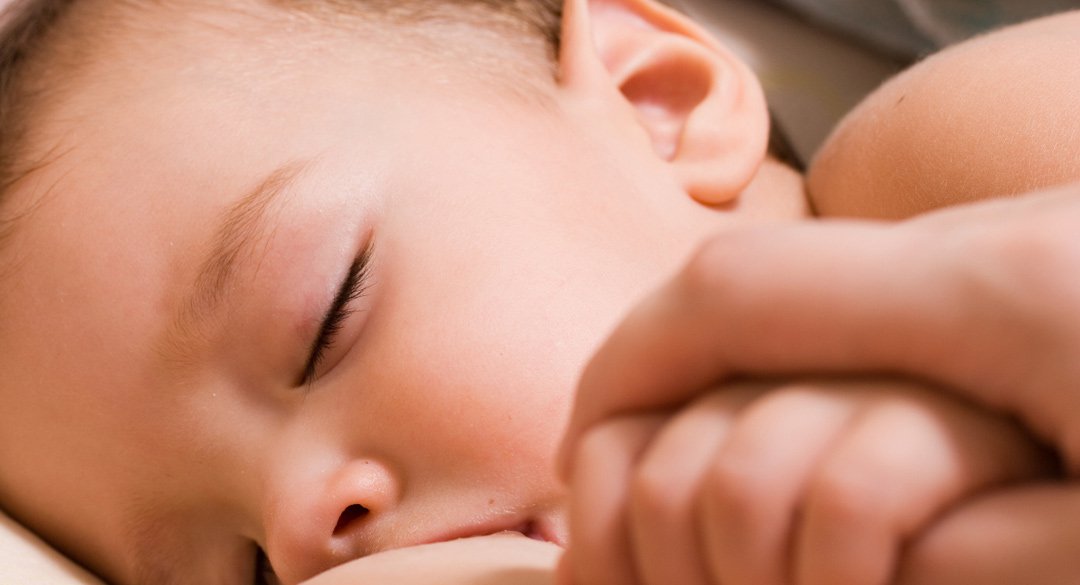 Becoming a mom can be exciting, emotional, and challenging. Given the abundance of misinformation and myths, it can also be confusing. One particular point of contention: If you're a breastfeeding mother, can you safely drink alcohol?
If your first instinct is to say "yes!" and you rely on the infamous "pump and dump" method, then you may be surprised to learn the facts. And if the mere mention of "pump and dump" leaves you scratching your head, read on to discover the truth (and myths) about breastfeeding and alcohol consumption.
What Do We Know About Breastfeeding and Drinking?
Not much is known about drinking while breastfeeding, and because the risks aren't well defined, there are no official guidelines on the matter. What is known is that occasionally limiting alcohol consumption to one drink or less per day—a 4-ounce serving of wine, a beer, or a cocktail—has not been proven to be harmful. This stance is supported by many medical institutions as well as La Leche League International, a respected nonprofit breastfeeding organization.
In fact, breastfeeding expert and La Leche League International Health Advisory Council member Jack Newman, MD states, "Reasonable alcohol intake should not be discouraged at all. As is the case with most drugs, very little alcohol comes out in the milk. The mother can take some alcohol and continue breastfeeding as she normally does. Prohibiting alcohol is another way we make life unnecessarily restrictive for nursing mothers."
Breastfeeding expert and author Thomas W. Hale, PhD, writes in his book, Medications and Mothers' Milk, "Mothers who ingest alcohol in moderate amounts can generally return to breastfeeding as soon as they feel neurologically normal. Chronic or heavy consumers of alcohol should not breastfeed."
What Is a "Moderate" Amount of Alcohol?
There are several factors to take into account when assessing whether a quantity of alcohol is "moderate," including the age of the breastfeeding child, how much milk the child is consuming, the weight of the mother, and whether or not she is consuming food with the alcohol. For example:
Baby's Age: Newborn babies have immature livers and are more affected by alcohol. Infants who are three months old or younger metabolize alcohol at about half the rate of adults.
The Mother's Weight: A heavier person can metabolize alcohol more quickly than a person who weighs less.
Amount of Alcohol: The more alcohol that is consumed, the longer it takes the mother to metabolize it and clear it from her system.
Food: Consuming food while drinking decreases the alcohol's absorption.
The American Academy of Pediatrics (AAP) takes a more lenient view than La Leche League, recommending that breastfeeding moms minimize their alcohol intake but can occasionally consume a maximum of 0.5 gram alcohol per kilogram body weight per day. For a woman weighing 132 pounds, this translates to about two drinks: two ounces of liquor, eight ounces of wine, or two beers.
How Long Should I Wait to Breastfeed After Drinking?
According to the AAP, mothers should wait at least two hours to breastfeed after drinking to minimize the concentration of alcohol in the milk. However, La Leche League, Hale, and Newman all agree that you shouldn't have to wait at all as long as you limit alcohol consumption to less than one drink per day.
But Can't I "Pump and Dump"?
A common myth surrounding drinking and breastfeeding is the effectiveness of the "pump and dump" method, a practice based on the (erroneous) belief that the first several ounces of milk expressed after drinking contain the highest concentration of alcohol. People who subscribe to the theory believe the baby will be protected from the effects of alcohol if the mother uses a breast pump to extract the first few ounces of milk and disposes of them before using the remaining (presumably "safer" and "less alcoholic") milk to feed the baby.
The truth? Pumping and dumping doesn't actually extract alcohol from the breast milk or speed up the elimination of alcohol; alcohol leaves breast milk the same way it leaves the bloodstream: in time, as it is metabolized by the body. When blood alcohol levels return to normal, so do milk alcohol levels. There is no need to pump and dump, and doing so won't eliminate alcohol from the breast milk any faster.                                                       
Still have questions? If you're a new mother who is consuming alcohol daily or you have concerns about how your alcohol consumption might affect breastfeeding, consult with your health care providers.
Author's Note: Special thanks to board-certified lactation consultant and One Medical virtual care team member Anne Ledvina, NP, for consulting on this article.
The One Medical blog is published by One Medical, a national, modern primary care practice pairing 24/7 virtual care services with inviting and convenient in-person care at over 100 locations across the U.S. One Medical is on a mission to transform health care for all through a human-centered, technology-powered approach to caring for people at every stage of life.
Any general advice posted on our blog, website, or app is for informational purposes only and is not intended to replace or substitute for any medical or other advice. 1Life Healthcare, Inc. and the One Medical entities make no representations or warranties and expressly disclaim any and all liability concerning any treatment, action by, or effect on any person following the general information offered or provided within or through the blog, website, or app. If you have specific concerns or a situation arises in which you require medical advice, you should consult with an appropriately trained and qualified medical services provider.