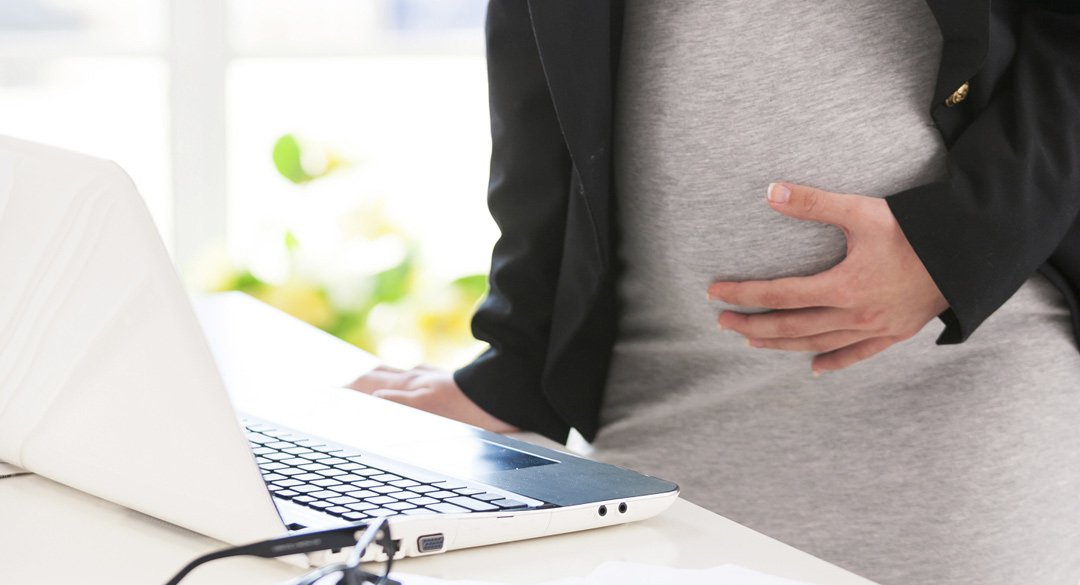 A birth plan is a written list of what you want during labor, delivery, and the immediate postpartum period. One of the primary benefits of writing a birth plan is the work you put into it: You'll learn what you can expect in the setting you've chosen (hospital, birth center, or home), what is safest for you and your baby, and you'll think through your desires and concerns.
A birth plan can be very beneficial to your birth team as well. If you plan to give birth in a hospital, there's a good chance you've had limited to no contact with the doctor or nurse-midwife who will be present at your birth. A birth plan will help that team get to know you and your priorities as well as eliminate the need to re-explain your preferences during each shift change in staff during your labor.
Although a birth plan is very helpful for communicating your preferences about labor and delivery, it's important to keep in mind that it is not a contract with your health care team. Their primary responsibility is to preserve your health and the health of your baby, and they may make any changes that are required to do so.
Here are some tips on developing a birth plan.
Do Your Research
Review the literature on the pros and cons of various treatments and common practices, such as synthetic augmentation of labor, pain medications , fetal monitoring, techniques for pushing, and newborn care. Make sure you know what to expect when labor progresses normally and when complications occur. Our favorite books on pregnancy and childbirth  are a great place to start.
Additionally, talk to your provider about common practices and options at the hospital or birth center where you will be delivering.
Look for a Template
Some facilities provide a worksheet to help women draw up their plan. This document may also provide invaluable information about the practice's approach to birth.
If your hospital doesn't offer a birth plan worksheet, look for a birth plan template online or ask your birth doula  for his or her favorite, and tweak it according to your preferences.
Consider All Possibilities
Birth is unpredictable. A carefully constructed birth plan includes preferences if complications arise. This indicates to the staff that you are well-informed and focused on collaboration.
If this isn't your first pregnancy, make sure to reflect on your previous birth experiences. Is there anything you would like to do differently?
Keep Your Support System in the Loop
As you think through your options and preferences, don't forget to include your partner, doula, and anyone else you've picked to play a role during labor. If they know your wishes, they can help advocate for your desires or speak on your behalf if necessary.
Think Outside the Box
A birth plan should help you feel confident, safe, and supported beyond standard birthing procedures. Would wearing your own clothes instead of a hospital gown make you feel less vulnerable? Would dimming the lights or playing your favorite music reduce your stress? Include these items and talk to your provider about what is and isn't doable. (Candles, for example, may be prohibited by the hospital.) Read here  for more tips on natural ways to reduce pain.
Discuss Your Birth Plan with Your Provider
It's important to make sure your birth plan is a joint effort. Bring a draft to an appointment. Your provider can address your questions about typical hospital processes, provide invaluable feedback about whether your plan is realistic, and point out aspects of your delivery you may not have considered.
Some providers are familiar with birth plans and encourage them. For others, a birth plan may be a new concept. If your provider is uncomfortable with a birth plan, it may help to emphasize that your goal is to have a better understanding of what to expect and to foster collaboration and trust between yourself and your providers. If your provider is not supportive of your plan, you have the option of discarding it and working out an agreement that is amenable to both of you, or looking for another provider.
Ensure Your Plan Is Considered
Despite the time and effort you and your provider invest in your plan, you may end up in labor with staff you do not know. Increase the likelihood that your birth plan is considered with these tips:
Use the birth plan worksheet your provider gives you. The hospital or birth center staff will be familiar with the formatting and experienced at putting the ideas into practice.
Keep it brief (no longer than one page). A lengthy birth plan is less likely to be read by a busy doctor, midwife, or nurse.
Prioritize your main concerns; these should feature near the top of the list.
Avoid phrases like "we want" and "we don't want." A laundry list of demands may come off as disrespectful to staff. Consider phrases like "we hope to" and "we plan to" instead. Read through your plan from the perspective of your caregivers. Does the plan sound respectful, collaborative, and flexible?
Bring several copies of your birth plan so you have enough for multiple shift changes or lost copies. Your partner or doula should also have a copy.
The One Medical blog is published by One Medical, a national, modern primary care practice pairing 24/7 virtual care services with inviting and convenient in-person care at over 100 locations across the U.S. One Medical is on a mission to transform health care for all through a human-centered, technology-powered approach to caring for people at every stage of life.
Any general advice posted on our blog, website, or app is for informational purposes only and is not intended to replace or substitute for any medical or other advice. 1Life Healthcare, Inc. and the One Medical entities make no representations or warranties and expressly disclaim any and all liability concerning any treatment, action by, or effect on any person following the general information offered or provided within or through the blog, website, or app. If you have specific concerns or a situation arises in which you require medical advice, you should consult with an appropriately trained and qualified medical services provider.