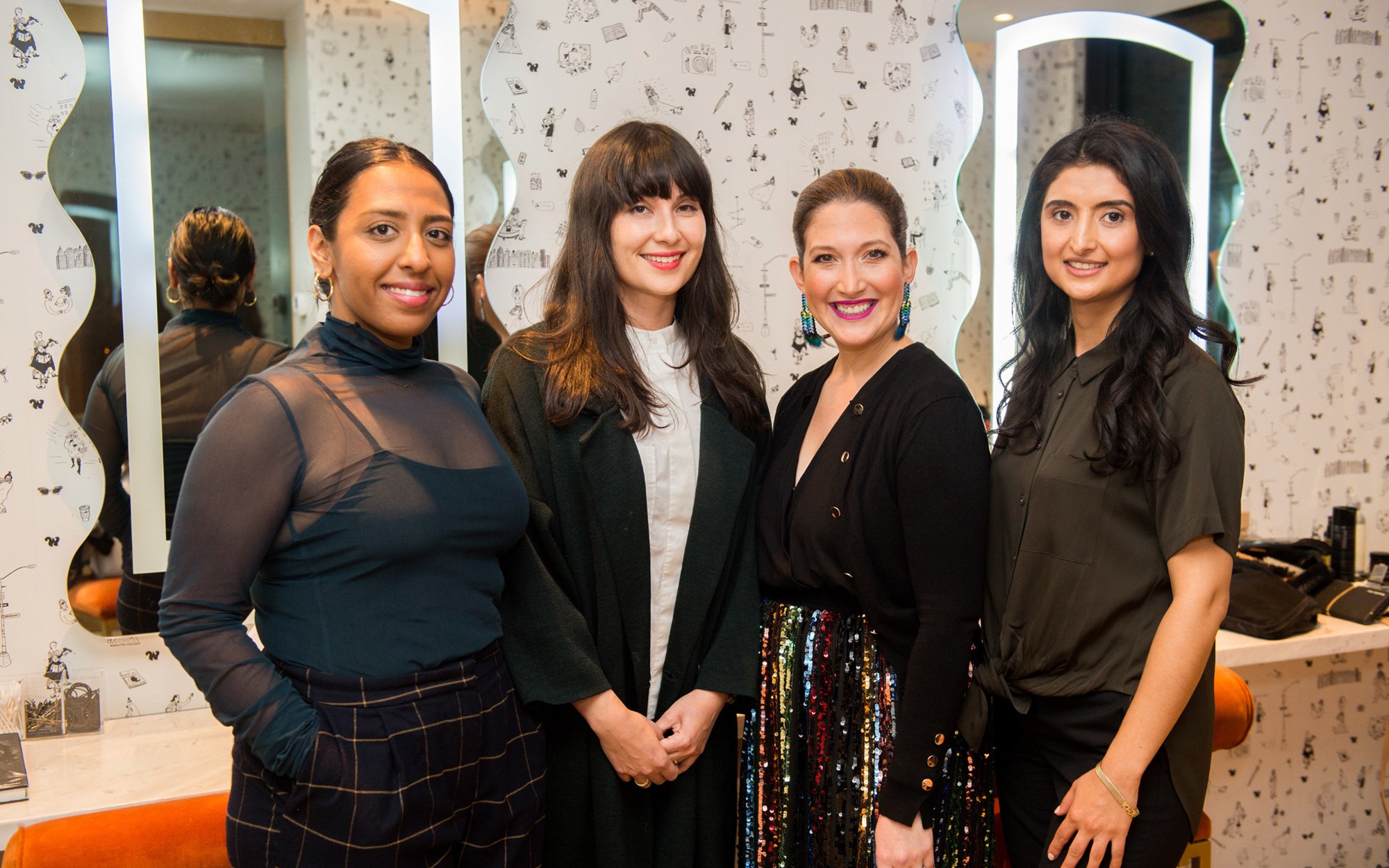 How does burnout affect working women differently than men?
When it comes to feeling the effects of burnout, it's women being hit hardest. According to a 2018 study by Montreal University, women are at greater risk of burnout and more prone to workplace exhaustion than men. The demands of work, life and community often pull women in multiple directions, and lead them to put their own mental and physical well-being on the backburner.
To spark a productive dialogue around burnout and its impact, we've partnered with The Wing, a female-focused network of coworking and networking spaces, to explore how women can prioritize their health and self care. Clinical experts from One Medical, female startup founders, and authors came together for a two-part fireside chat at the Wing's San Francisco and Flatiron locations this month to discuss startup burnout and how to beat it. We share some of the key takeaways below!
What is burnout and what causes it?
The World Health Organization defines burnout as "severe, chronic workplace stress that isn't managed well." It can include feelings of energy depletion, a lack of energy and motivation, as well as increased mental distance from one's job. "It's the feeling of being emotionally exhausted by everything you have to do and also somehow still being stressed about not doing it," said Amelia Nagoski, author of Burnout: The Secret of Unlocking The Stress Cycle, at our San Francisco panel.

As for the cause of burnout, however, many factors are at play. According to Nagoski, societal pressure is a big source of stress for women: "There is a gap between who they are and who the world expects them to be." CEO of Zuckerberg Media and author, Randi Zuckerberg added that work-life balance can weigh on women as well. "We feel performative guilt as women. Are we focusing too much on work? Not enough on our children? Too much on children, not enough on work? It's tough." One Medical's clinical leader on mental health, Christine Celio,Ph.D, noted that social media can add to this stress as well. The need to be constantly connected and maintain an online image can exacerbate feelings of anxiety and depression.

How can I prevent burnout?
The good news is that burnout is avoidable. Both Celio and One Medical's Suneye Koohsari, MD emphasized the importance of regulating sleep and caffeine consumption. According to Koohsari, caffeine can fuel a "fight or flight reaction" that triggers stress. Celio suggested using the mnemonic device SURECAN (Substance Usage, Rest, Eating, Connection, Activy, Nature) to reflect on your self care. This means monitoring caffeine and alcohol intake, sleep, diet, exercise, as well as quality time with friends, family, and in nature.
Celio also emphasized the importance of trying new things: "I often talk to my patients about how it's important to do something that you're not good at. We spend so much time trying to be perfect and we're not trained to feel ok being bad at things. We don't have fun anymore. So go do something you're bad at, release the need to do something perfectly and just have fun."

Practicing mindfulness is also a strong recommendation from both panels. Koohsari says that it can be as simple as taking a lunch break: "I feel like self care is taking on an instagram term. It doesn't have to be the spa or meal prep. It can be breath work or mindfulness. Take a lunch break by yourself without your phone and instead focus on the taste and texture of your food." Maude CEO and Founder, Eva Goicochea additionally advised our New York audience to put the phone away and take life more slowly.
We'll continue our conversation with The Wing next month when we take a look at the mental load of emotional labor and how we can lift the burden. Stay tuned!

Meanwhile, if you're struggling with burnout, or if you're concerned about someone in your life, the providers at One Medical are here to listen and help. Learn more about our mental health care here or book an appointment today.
The One Medical blog is published by One Medical, a national, modern primary care practice pairing 24/7 virtual care services with inviting and convenient in-person care at over 100 locations across the U.S. One Medical is on a mission to transform health care for all through a human-centered, technology-powered approach to caring for people at every stage of life.
Any general advice posted on our blog, website, or app is for informational purposes only and is not intended to replace or substitute for any medical or other advice. 1Life Healthcare, Inc. and the One Medical entities make no representations or warranties and expressly disclaim any and all liability concerning any treatment, action by, or effect on any person following the general information offered or provided within or through the blog, website, or app. If you have specific concerns or a situation arises in which you require medical advice, you should consult with an appropriately trained and qualified medical services provider.