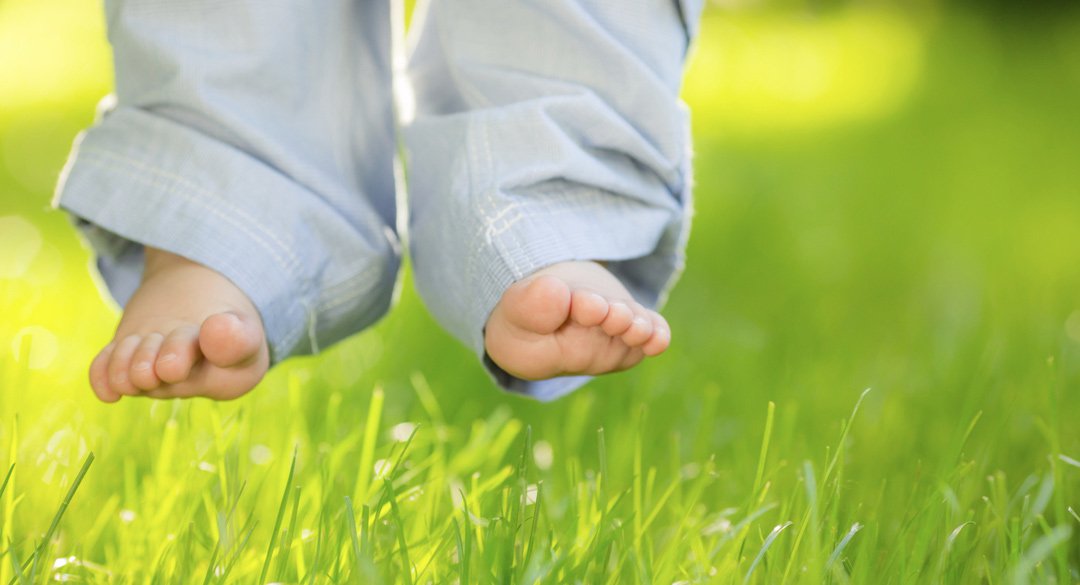 It's not often that a beauty treatment makes international headlines, but a Japanese import known as Baby Foot is causing a stir around the globe. Fans of the product rave about the results, but some wonder whether the long list of ingredients are safe, and whether extreme exfoliation is healthy.
What is Baby Foot?
Designed to remove dead skin cells and calluses on the feet, Baby Foot hit the market as an alternative to foot files and razors, which are commonly used during salon pedicures. These methods can cause damage ranging from abrasion to nicks and cuts and infection. And according to the manufacturers, these methods only temporarily fix problematic thick skin, and the friction caused by filing can actually create even more dead cells.
What's in it?
The Baby Foot website says that the product contains "17 types of natural extracts which exfoliate and moisturize at the same time." The main ingredient is fruit acid, which the manufacturers claim penetrates the layers of dead skin cells, breaking down the intercellular structures known as desmosomes that hold the skin together.
The subsequent peeling after application occurs once the desmosomes are destroyed, allowing the top layers of skin to slough off and reveal the softer skin below. Baby Foot also contains many other ingredients, including alcohol and salicylic acid, a common ingredient in chemical peels.
What is "fruit acid"?
Also known as alpha hydroxy acid (AHA), fruit acid naturally occurs in foods like citrus and sour milk, and includes citric acid, glycolic acid, lactic acid, and more. AHA is often used to moisturize and remove dead skin cells, treat acne, improve the appearance of acne scars and photo-aged skin, and to firm and smooth skin. It's also considered an effective treatment for extremely dry skin.
How does it work?
One $25 box of Baby Foot contains two booties lined with the gel product. A user washes and soaks the feet, applies the booties and secures them with tape, then allows the product to soak in for an hour before washing the gel away. Anywhere from three to seven days later, the skin begins to peel. It continues to shed, flake, and peel (sometimes in large sheets) for up to two weeks after application. According to the manufacturers, Baby Foot can be used every two months.
Is it safe?
Although AHA is generally considered safe in concentrations of less than 10 percent, Baby Foot doesn't list the ingredient's strength on the label. "It's weird that the company doesn't tell you what percent of glycolic acid is in the product," says dermatologist Sandra Bendeck, MD. Bendeck, who has never used the product in her practice. "Most of the Amazon reviews are good, but some mention bleeding, cellulitis, and having to go to the ER after using it. It's hard to recommend something that isn't monitored or supervised by a physician."
Shilpi Agarwal, MD, also has not tested the product or recommended it to patients. "There is a risk of over exfoliation," she says. "Chemical products that wash away 'dead' layers of skin can also make skin more prone to damage and trauma because these outer layers offer some protection — especially in runners and athletes. I would definitely not advise any diabetics to use this product because the skin on their feet can be easily damaged. Otherwise, the ingredients appear to be safe."
Why is it not recommended for pregnant women?
According to the Baby Foot website, the product should be avoided "during pregnancy, lactation, or menstruation because during this period the skin becomes more sensitive due to the disruption of normal hormone balance." The product also contains at least one ingredient that can have devastating effects on fetal development: salicylic acid. Classified as a category C drug by the Food and Drug Administration (FDA), animal studies have linked salicylic acid and birth defects.
"In terms of pregnancy and breastfeeding, the absorption of these products is very low through the skin, especially on the feet," Agarwal says. "However, the other 'natural' extracts could be supplements or vitamins that are not recommended for pregnant women, so I would advise anyone who is pregnant or nursing to avoid use."
Should I try it?
It's unclear whether Baby Foot is totally risk-free, but if you're interested in trying it, you may want to do a patch test first. "It's important to consider a possible allergic reaction that could cause a contact dermatitis rash," says One Medical's Bernadette Donavan, ANP. "If you have sensitive skin, try doing a small spot test on your ankle one to three days before using the whole treatment." Bendeck adds that alcohol can be very drying, and the added fragrance can cause an allergic reaction.
As for the manufacturers' other claims that Baby Foot can lead to better balance, increased blood circulation, decrease in foot odor, and improved athlete's foot? "Because this product causes peeling and shedding of the skin, it could theoretically help with tinea pedis, or fungal infection of the feet, by shedding off the skin infected with fungus," Bendeck says. She adds, "Since it also provides a means of washing the feet, it could theoretically decrease foot odor as well."
The One Medical blog is published by One Medical, a national, modern primary care practice pairing 24/7 virtual care services with inviting and convenient in-person care at over 100 locations across the U.S. One Medical is on a mission to transform health care for all through a human-centered, technology-powered approach to caring for people at every stage of life.
Any general advice posted on our blog, website, or app is for informational purposes only and is not intended to replace or substitute for any medical or other advice. 1Life Healthcare, Inc. and the One Medical entities make no representations or warranties and expressly disclaim any and all liability concerning any treatment, action by, or effect on any person following the general information offered or provided within or through the blog, website, or app. If you have specific concerns or a situation arises in which you require medical advice, you should consult with an appropriately trained and qualified medical services provider.