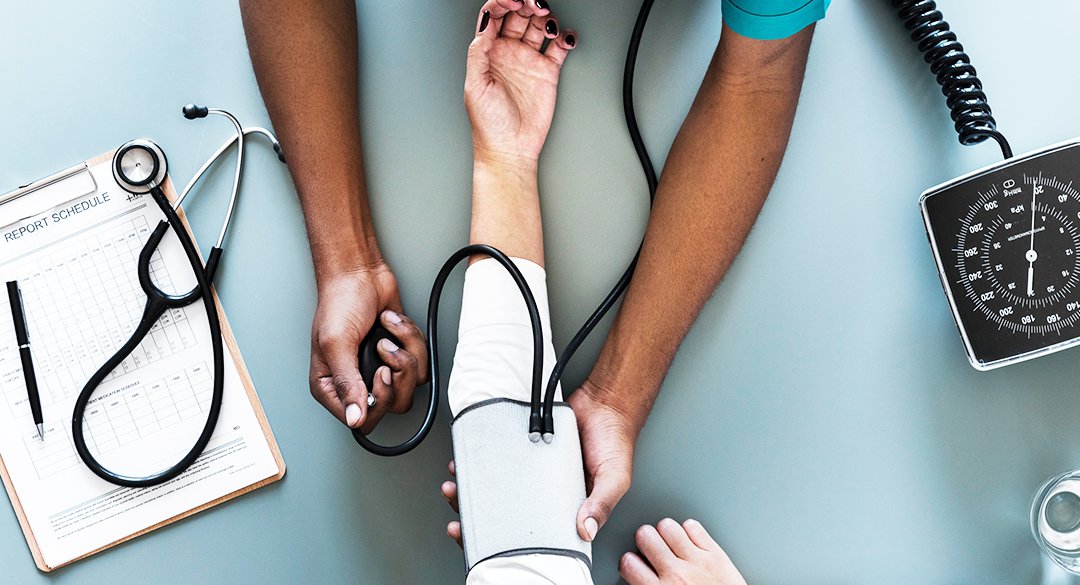 Updated October 23, 2019.
You've seen the signage around the office and you've heard the not-so-subtle hints: "Be sure to get your annual exam!" Maybe your company even requires it. Or maybe it's your yearly opportunity to prove to your spouse that you're still as fit as you were at 18.
Well, I hate to be the bearer of unsettling news, but here's the truth: most of what you know about the annual exam is wrong.
Those Hollywood depictions of treadmill tests and hammer-to-knee reflex exams? They're of no value for most people. The manual rectal exam so many men fear? Probably not your problem. And the ears/eyes/throat checks you think signify a clean bill of health? Those aren't as important as you think.
The truth is, there are a few key parts of your annual exam that really matter. As a family nurse practitioner with over 25 years of experience, I've fielded a lot of questions about the annual exam and I've seen experts in the field battle it out over which numbers, tests, and measurements truly matter.
Confused? So are most people–and that includes a lot of primary care physicians. According to a 2002 study, 66 percent of patients polled believed that in addition to regular care, an annual exam is necessary and more than 90 percent felt that the heart, lungs, abdomen, reflexes, and prostate should be examined during this yearly appointment. In 2005, the same group of researchers found that most providers still believe that an annual exam is an important way to detect illness, despite recommendations that the annual exam isn't all it's cracked up to be.
But the annual exam does matter in ways you may not expect and knowing what to ask and what's important can make a big difference in your health.
The Annual Exam Does Matter — Just Not the Way You Think
None of the above info is to say that an annual exam isn't worthwhile and for anyone with a chronic illness or complicated medical history — it is important. But for most healthy people, the value of getting an annual exam has little to do with the reasons that you, your employer, or even some of your past providers may expect.
The providers at One Medical are trained to think differently; we don't apply the same outdated template to every patient. We customize our care to meet our patients where they are and we collaborate with them on a plan that makes sense for them. And that includes how we approach and utilize the old school annual exam.
So regardless of what you've been told, here's what really matters and what you should expect from your annual exam:
1. Most of the annual exam isn't actually a physical exam.
In fact, the non-physical parts matter just as much, if not more in some cases. The list of must-check physical issues is actually pretty short: blood pressure, weight, height, cholesterol, and maybe a blood sugar test depending on your specific risk factors or family history. That hammer reflex thing? Utterly useless if you aren't having unusual or new symptoms. And the eyes/ears/nose/throat/neck/belly check? They provide little value in determining your overall health status.
The numbers that really matter are the ones that help you and your provider understand what conditions you may be at risk for. Documenting these lets you know where you stand, but your provider may or may not choose to do anything depending on what they are.
2. Your health is more than a blood test result
Blood tests as part of your annual visit are not needed for everyone. Why? Think about it like this: you take your MacBook to the Genius Bar and ask, "My computer is working well. Can you just run all of your tests on my MacBook?" They may look at you funny. More tests are not necessarily better in health care either. Your body is far more complicated than a computer, and running unnecessary tests can lead to more harm than good.
Instead, we recommend partnering with us to identify health issues you may be at risk for and which lab tests are right for you. If there is a test you are wondering if you should get, simply ask and we'll be more than happy to discuss how that test can affect your health.
3. What matters most is what's important for your health.
We do have certain guidelines that recommend what we should cover during the annual exam, but a good provider is one that tailors those parameters to you and your health goals. Building a trusting relationship with a primary care provider who knows you well is possibly the biggest benefit of the time spent in an annual exam. Ideally, you want this relationship to be a long-term one. Even if you don't see this person often, you want to make sure he or she is someone you trust, who listens to you, and with whom you feel comfortable collaborating. Consider the annual exam your chance to align on goals and values.
4. Cover sex, drugs, and rock and roll.
Most people walk into their annual exam ready to divulge the details of their diet or exercise, but few are prepared to talk about what they do in the bedroom or behind closed doors. I can't stress enough how much this stuff matters. In some cases, having an open, honest conversation about these topics can do much more than an arbitrary test. What is ultimately more likely to impact your health are your sexual risk factors, your mental health status, substance use, sleep quality, and whether you're experiencing any kind of abuse. All of these topics should be covered in your annual exam and you should feel safe being completely candid.
5. Cancer screening, cardiovascular risk assessment, and immunizations are musts.
These parts of the annual exam are the high-value items, but many people are surprised to find they don't necessarily have to be annual. For most women, receiving a Pap every three to five years is perfectly safe, and getting a mammogram every other year is fine too. And despite what many men believe, prostate screening may not even be something they need at all. Once you've built that trusting relationship with your provider, they will help guide your choices and keep you up to date on all the important stuff.
Whether you haven't been to a doctor in years or you're ready to establish a relationship with a provider, be sure the care you're getting is customized to fit your needs. Your actual health is more important than checked boxes or outdated guidelines.
The One Medical blog is published by One Medical, a national, modern primary care practice pairing 24/7 virtual care services with inviting and convenient in-person care at over 100 locations across the U.S. One Medical is on a mission to transform health care for all through a human-centered, technology-powered approach to caring for people at every stage of life.
Any general advice posted on our blog, website, or app is for informational purposes only and is not intended to replace or substitute for any medical or other advice. 1Life Healthcare, Inc. and the One Medical entities make no representations or warranties and expressly disclaim any and all liability concerning any treatment, action by, or effect on any person following the general information offered or provided within or through the blog, website, or app. If you have specific concerns or a situation arises in which you require medical advice, you should consult with an appropriately trained and qualified medical services provider.