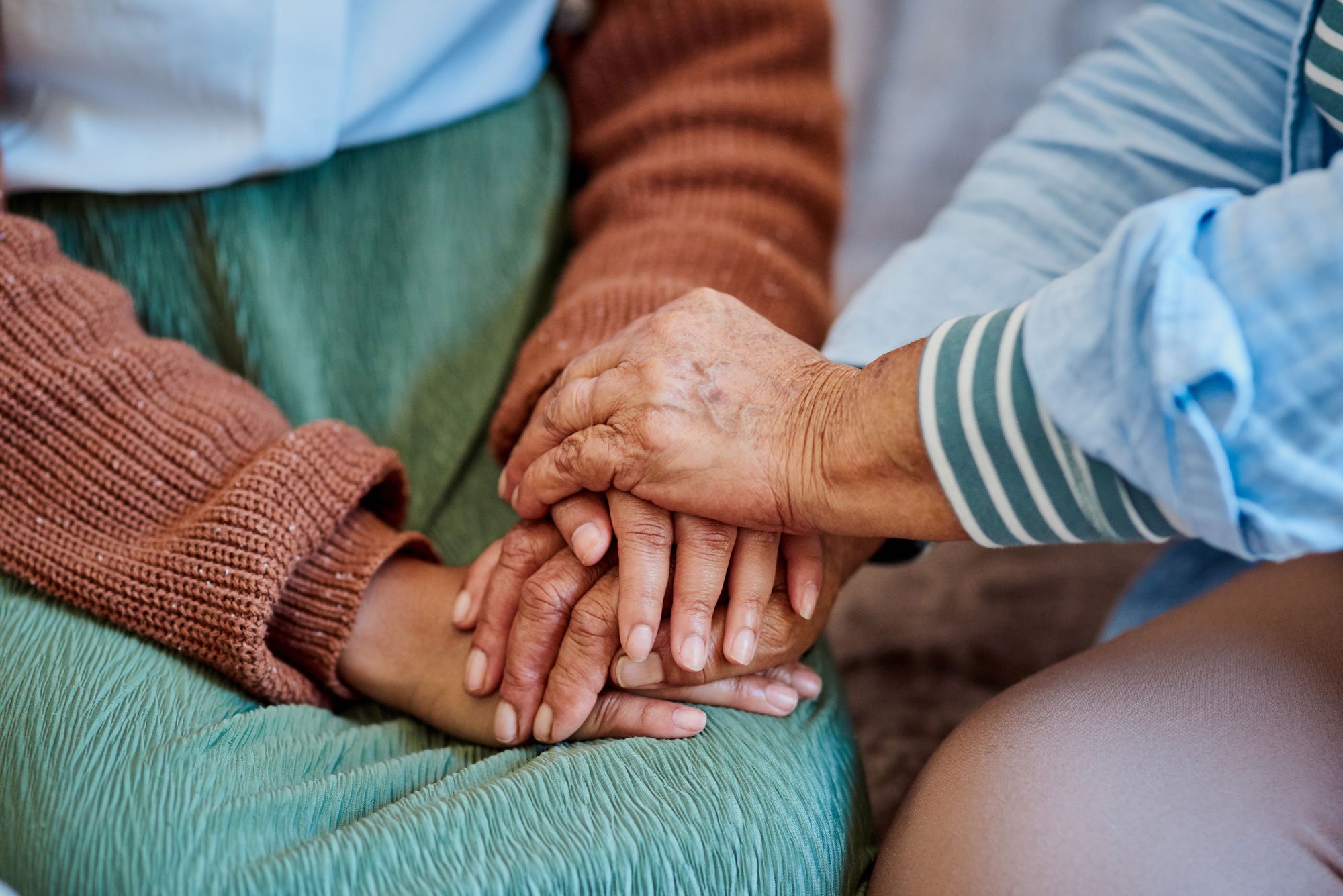 The holidays are often thought of as the most wonderful time of the year. But for many, it can also be a time of great sadness. For those mourning the loss of a friend or family member, the holiday season can serve as a reminder of a loved one's absence, triggering feelings of sorrow, anger, and grief, even if it's been years since they passed. Whether this is your first holiday season without your loved one or your twentieth, you may find yourself missing them more than usual this time of year, or wanting to skip your traditional festivities entirely. It's important to remember, however, that there are ways to still celebrate the season, while honoring your loved ones. Here are a few ways to cope with loss during the holidays.
1. Acknowledge your feelings
Though you may be tempted to push your feelings aside this holiday season, it's important to give yourself the time, space, and permission to process your emotions. Facing your grief head on can help you begin healing, whereas stifling your emotions may only prolong your pain. Allow yourself to feel whatever comes up without judgment. Let your tears flow if you feel the need to cry or vent if you're angry. It's okay to not be okay and there is no one way you "should" feel this time of year, no matter how long ago your loved one passed. Grief is not linear. One moment you may be heartbroken, while the next you may be excited for a holiday party. "We're human, and a large part of the beauty of our humanness is the kaleidoscope of emotions that we experience," says One Medical Behavioral Health Specialist, Clayton Hunt, LCSW. "We can hold space for multiple feelings and emotions at once. Sadness and joy can exist inside of us simultaneously. We can enjoy the holiday and its offerings, and miss our loved ones, and we should not feel guilty for doing so. The tapestry of memories that is our lives is made up of seemingly competing ideals, and if we allow ourselves to embrace them, we're more able to be our authentic selves." Learn more about navigating grief here.
2. Plan ahead
You know the holidays may look different this year, but sometimes the anticipation is worse than the event itself. Just knowing that a certain holiday or festivity is approaching may fill you with a sense of dread or trigger feelings of grief. Making a plan ahead of time can save you from unnecessary worry, as well as make the holiday season more enjoyable. Talk with friends and family ahead of time about where you want to celebrate this year and how. Decide what traditions you want to keep and how to adapt them. It can also be helpful to have an "escape plan" ready for moments when you need alone time. You could decide to drive yourself to holiday gatherings, for instance, so you can leave on your own terms. Being as prepared as possible will help prevent any additional stress, during an already overwhelming time of year.
3. Set boundaries
You may not be up for doing as much this holiday season as other years and that's okay. Though it's important to not isolate yourself entirely, you don't have to attend every party or function simply because you're invited. Listen to your body and only do what feels right for you. "Boundaries are important, so if that invite to the office holiday party or to a friend's or relative's house seems to be too much, give yourself permission to not attend," says Hunt. "Also, if you do attend events, remember that you can leave if things become overwhelming." You might even let friends or family know that you'll need to wait and see how you're as it gets closer to an event. Though there might be pressure to participate in family gatherings and holiday traditions, only you know what is best for you at this time.
4. Honor your loved one
It may seem painful to acknowledge your loved one's absence, but it's important not to ignore it. Finding ways to remember and include your loved one in your celebrations can actually help you process your grief, as well as keep their memories and spirit alive. For some, this may mean continuing to honor existing traditions in the same ways as usual. For others, it may mean setting a place at the table, lighting a candle, or saying a prayer in their honor. You might consider making a favorite meal, watching a loved holiday movie, visiting a sentimental place, or even just sharing your favorite memories or stories about that person.
5. Create new traditions
While some may take comfort in keeping old traditions alive, it may feel too hard to carry on with those activities in the same way as usual, or maybe they just no longer resonate. Changing things up a bit might help reignite some excitement around the holidays and give you something to look forward to. Instead of making a big dinner at home, for instance, you and your family or friends might decide to try eating out this year. Or maybe, you'll have a "Secret Santa" or "White Elephant" gift exchange instead of buying everyone else gifts. Get creative and brainstorm with others about ways you can embrace the change.
6. Help someone else
When you're feeling down, helping others is a great way to get outside of yourself, boost your mood, and reduce stress. "Being of service to others in need is a way to positively occupy your time while bringing joy into the lives of others," says Hunt. "Engaging in meaningful acts of service can help to counter the grief and feelings of emptiness, and connection to others during the holiday season." Volunteering — whether it be your time, money, energy, or skills — can also significantly improve your own mental and physical health. If you're feeling down this holiday season, consider doing something nice for others like volunteering at a local community or senior center, donating to a charity of your choice, or helping a friend or family member in need. Even small acts of kindness, like shopping for an elderly neighbor, buying coffee for the person behind you, or inviting a person who is alone to celebrate the holidays with you, can go a long way.
7. Seek support
It's important to remember that you're not alone in this. Though grief affects everyone differently, it is a universal part of life that almost everyone has experienced on some level. Seek out the support of family and friends, whether they have been affected by the loss themselves or can simply be there to listen or offer a shoulder to cry on during this difficult time. Talking about your feelings with others can help you come to terms with what has happened, process your emotions, and move through the grieving process. Let your loved ones know what you need.
If you feel like you are struggling to cope with grief or could benefit from additional support, reach out to your primary care provider. They will be able to help advise lifestyle changes that may help with your grieving process, connect you to a mental health specialist trained in grief counseling, or point you towards other resources. "There are support groups abound for talking through experiences with others on similar journeys, says Hunt. "If you prefer things to be more personal, then seeking assistance from a trained professional for one on one counseling could help to process thoughts and feelings in a private manner."
Struggling with your mental health this holiday season? Book an appointment to speak with a provider.
The One Medical blog is published by One Medical, a national, modern primary care practice pairing 24/7 virtual care services with inviting and convenient in-person care at over 100 locations across the U.S. One Medical is on a mission to transform health care for all through a human-centered, technology-powered approach to caring for people at every stage of life.
Any general advice posted on our blog, website, or app is for informational purposes only and is not intended to replace or substitute for any medical or other advice. 1Life Healthcare, Inc. and the One Medical entities make no representations or warranties and expressly disclaim any and all liability concerning any treatment, action by, or effect on any person following the general information offered or provided within or through the blog, website, or app. If you have specific concerns or a situation arises in which you require medical advice, you should consult with an appropriately trained and qualified medical services provider.