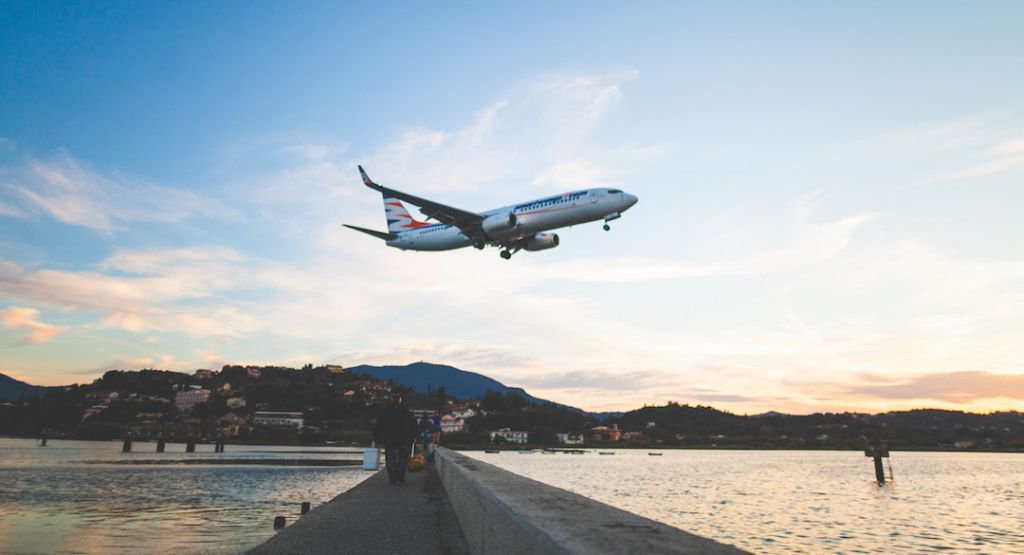 Summer is here. For many, that means time to escape everyday life with a vacation. And after all the planning, expense, and anticipation, the last thing you want is for your trip to be ruined by illness or injury. We talked to travel-loving One Medical provider, Virginia Heese, MD, for her pre-trip tips to help you stay healthy when you travel.
1. Determine your destination's health risks.
If you're headed anywhere abroad, Heese recommends you check out your destination's health recommendations from the Centers for Disease Control and Prevention (CDC).
If you're a One Medical member, our virtual travel clinic can also give you expert recommendations for vaccines and prevention of mosquito-borne illnesses, altitude sickness, and traveler's diarrhea, customized to your itinerary. You can get most vaccines at our on-site labs on a walk-in basis with an order from a medical provider, but contact us to make sure we have the one you need. We don't carry all travel vaccines.
2. Get vaccinated — even for Europe, Mexico, and the Caribbean.
"Regardless of where you go, you should always make sure you're up to date on all your routine vaccines, like measles, mumps, and rubella (MMR), hepatitis, and chickenpox before traveling," Heese says. According to the CDC, outbreaks of measles and other illnesses you can be vaccinated against are still common in many parts of the world, including Europe, Asia, the Pacific, and Africa. Depending on where you're traveling, you may need to get additional vaccines.
It's best to start talking to a provider about vaccines six weeks before you leave. Most take two weeks to be fully effective. However, Heese says, "If you didn't realize you needed vaccines and just have a few days before you go, definitely still come in. Some protection against these illnesses is better than none."
3. Talk to your provider.
Have ongoing health issues? Make an appointment with your primary care provider (PCP) or send them a message in the One Medical app to talk about managing your condition while you travel. The change in your sleep patterns, environment, and diet can stress your body and worsen your condition. Our goal at One Medical is to be proactive about health and work with you to develop treatment plans that work with your lifestyle, including when you travel.
4. Get your prescriptions refilled.
Make sure you have enough of your prescriptions to last you for the full trip — plus an extra week in case of any travel delays or emergencies. If possible, bring your medicine in the original containers and pack them in your carry-on luggage. It's also a good idea to bring a copy of your prescriptions, including glasses and contact prescriptions, in case anything happens and you need to get them replaced.
In addition, Heese recommends you check to see if any prescription or over-the-counter medications you take are banned or regulated in the places you're visiting. Narcotics (like morphine or codeine) and mental health medications are frequently regulated, but other drugs may be, as well. This doesn't mean you can't bring these medications, but you may need to carry a letter from your physician or get permission to bring them with you.
5. Check your health coverage abroad.
Going on an international trip? Find out what your health insurance covers when you're out of the country. Even if you're healthy, you could be injured in an accident, so it's smart to check your coverage ahead of time. You may also want to invest in travel insurance — especially if you're going somewhere with poor medical care, you'll be doing high-risk activities, or you have a medical condition. Many rewards credit cards include travel coverage, so check your benefits before purchasing any additional insurance.
6. Put together a travel health kit.
No matter where you're headed, basics like hand sanitizer, sunscreen, bandages, moleskin or something else to prevent blisters, antibacterial ointment, pain medicine (acetaminophen, aspirin, or ibuprofen), antihistamines, and Pepto Bismol for upset stomach and diarrhea can come in handy. Heese adds, "Taking probiotics that don't require refrigeration, such as Culturelle, may help reduce the risk of stomach issues when you travel."
If you're going to another time zone, you may want to include melatonin or another sleep aid to help adjust to a new sleep schedule. Talk to your provider to find the right solution for your needs.
Heese also recommends that contact lens wearers bring glasses in case you happen to get an eye injury. For example, a grain of sand in your eye could cause an abrasion that prevents you from wearing contacts.
One Medical provides top-notch primary care for the whole family in cities around the country. Head to our Membership Page to learn more about joining.
The One Medical blog is published by One Medical, a national, modern primary care practice pairing 24/7 virtual care services with inviting and convenient in-person care at over 100 locations across the U.S. One Medical is on a mission to transform health care for all through a human-centered, technology-powered approach to caring for people at every stage of life.
Any general advice posted on our blog, website, or app is for informational purposes only and is not intended to replace or substitute for any medical or other advice. 1Life Healthcare, Inc. and the One Medical entities make no representations or warranties and expressly disclaim any and all liability concerning any treatment, action by, or effect on any person following the general information offered or provided within or through the blog, website, or app. If you have specific concerns or a situation arises in which you require medical advice, you should consult with an appropriately trained and qualified medical services provider.