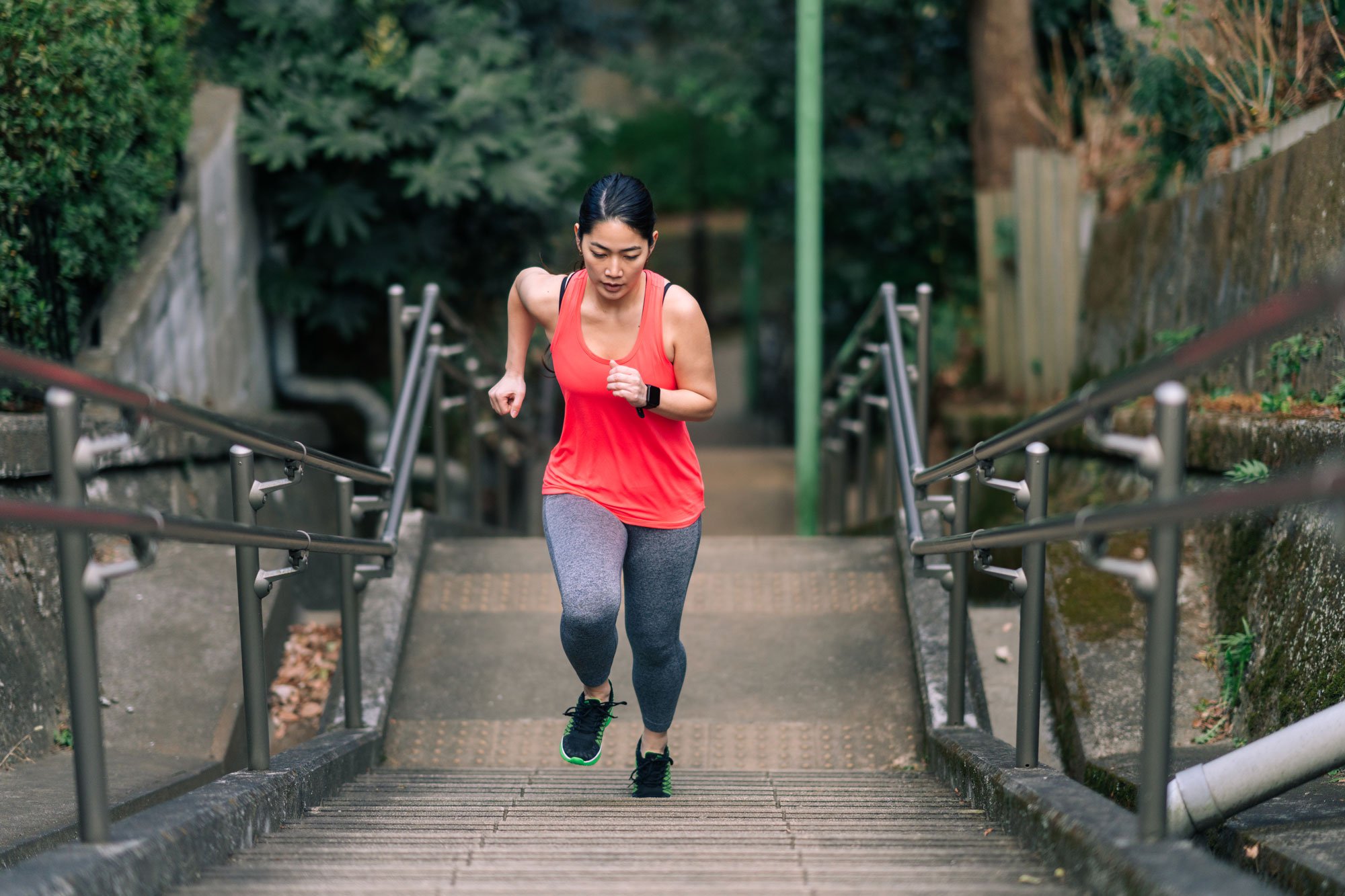 It's no secret that your everyday lifestyle plays a significant role in your overall mental and physical health. Maintaining habits, like a well-balanced diet, a regular exercise routine, and a normal sleep schedule, can help you live a longer, happier, and healthier life. But while we know what to do to improve our health, developing these habits isn't always easy. It can be tricky to adapt to a new routine, and it's often tempting to want to return to old ways if we don't see immediate results.
Luckily, there are several steps you can take to make a habit last and boost your mental and physical well-being for the long haul. Here are six tips to make a new health habit stick:
1. Start small
One of the biggest mistakes people make when trying to form a new habit is taking on too much, too quickly. They want to exercise more, so they start by trying to train for a marathon right off the bat. Drastic changes like this to your routine can be overwhelming, exhausting, and hard to sustain. Setting incremental changes, however, can make it easier to adapt to a new habit and better set you up for success. If you're looking to eat healthier, for instance, try replacing one dessert a day with something healthier like a piece of fruit, rather than cutting out sugar completely. If you want to get into hiking, start with a 10 minute brisk walk. If you want to learn to run, start with a couch-to-5k program. Setting small goals you can actually achieve will help keep you motivated along the way.
2. Anticipate roadblocks
If you've ever struggled to get out of bed to hit the gym because getting dressed felt like too much of a chore, you know how small hindrances can stand in the way of your goals. In her book, Good Habits, Bad Habits, University of Southern California research psychologist Wendy Wood explains that people tend to form habits based on what's easiest. If there's "friction" between you and a healthy behavior, you won't be as likely to start or, more importantly, maintain that behavior. The more convenient you make your habit, the more likely you'll be able to keep it up. Wood says she started sleeping in her running clothes to make it easier to get up in the morning and exercise.
Once you determine your goals, make achieving them easier by removing any barriers—even if they seem small. Set out your gym clothes the night before so you don't have to think about it the next morning, and choose a gym that's close to your home (or better yet, work out at home). Buy healthy groceries each weekend and plan your meals ahead of time, or make freezer meals you can easily heat up. You may find yourself more motivated to maintain your routines.
3. Stack your habits
One of the best ways to adopt a new habit is to combine it with an existing one. This is known as habit stacking. For example, let's say you want to meditate each morning. Tell yourself you'll tune into a mindfulness podcast every time you make your morning coffee, or that you'll sit down to meditate in your room whenever you make your bed. Pairing your new habit with an existing one can make it more memorable and easier to incorporate your goals into your routine.
4. Try temptation bundling
Coined by Katherine Milkman, behavioral economist and professor at the Wharton School at the University of Pennsylvania, temptation bundling refers to the practice of combining an indulgent, pleasurable behavior you enjoy with one you need to get done but don't enjoy as much. The idea is that you'll be more motivated to do the harder thing if you can also do something you really want to do with it or after it.
In the original study on temptation bundling, people were more likely to go to the gym if they could also listen to "tempting" audiobooks at the same time. You can put your own spin on it by coupling your "indulgence" with a "should" behavior. For example, you could listen to your favorite true crime podcast when you go on a daily walk, or sit down to watch a Netflix show you love after you cook a nutritious meal. Either way, you'll be more likely to engage in delayed-reward behavior (like exercising, eating healthy, or taking care of your mental health) if you can get some instant gratification, too.
5. Enlist some accountability
It's easy to give up on your health goals without anyone to keep you accountable. To improve the odds you'll stick with a goal, try talking to your friends and loved ones about your new habits and check in with them regularly. The buddy system has been shown to be effective to help people reach their goals, and you'll be more likely to hit the gym or stick with your meal plan if you know you'll have to answer to a supportive person later on in the week. It's also helpful to have someone encouraging you along the way.
You might also consider publicizing your goal more widely. Going public with your goal—like posting about it on social media or sharing with multiple friends and family members—also creates a sense of accountability and commitment that makes it more likely you'll achieve your plans.
6. Let go of perfection
No matter what you're setting out to achieve, go easy on yourself. Forming new habits takes time and discipline, and there will be bumps along the way. If you skip a workout or fall off your diet plan, don't beat yourself up or throw in the towel. You can get back on track anytime. If you lose momentum, you can always pick back up where you left off.
The One Medical blog is published by One Medical, a national, modern primary care practice pairing 24/7 virtual care services with inviting and convenient in-person care at over 100 locations across the U.S. One Medical is on a mission to transform health care for all through a human-centered, technology-powered approach to caring for people at every stage of life.
Any general advice posted on our blog, website, or app is for informational purposes only and is not intended to replace or substitute for any medical or other advice. 1Life Healthcare, Inc. and the One Medical entities make no representations or warranties and expressly disclaim any and all liability concerning any treatment, action by, or effect on any person following the general information offered or provided within or through the blog, website, or app. If you have specific concerns or a situation arises in which you require medical advice, you should consult with an appropriately trained and qualified medical services provider.