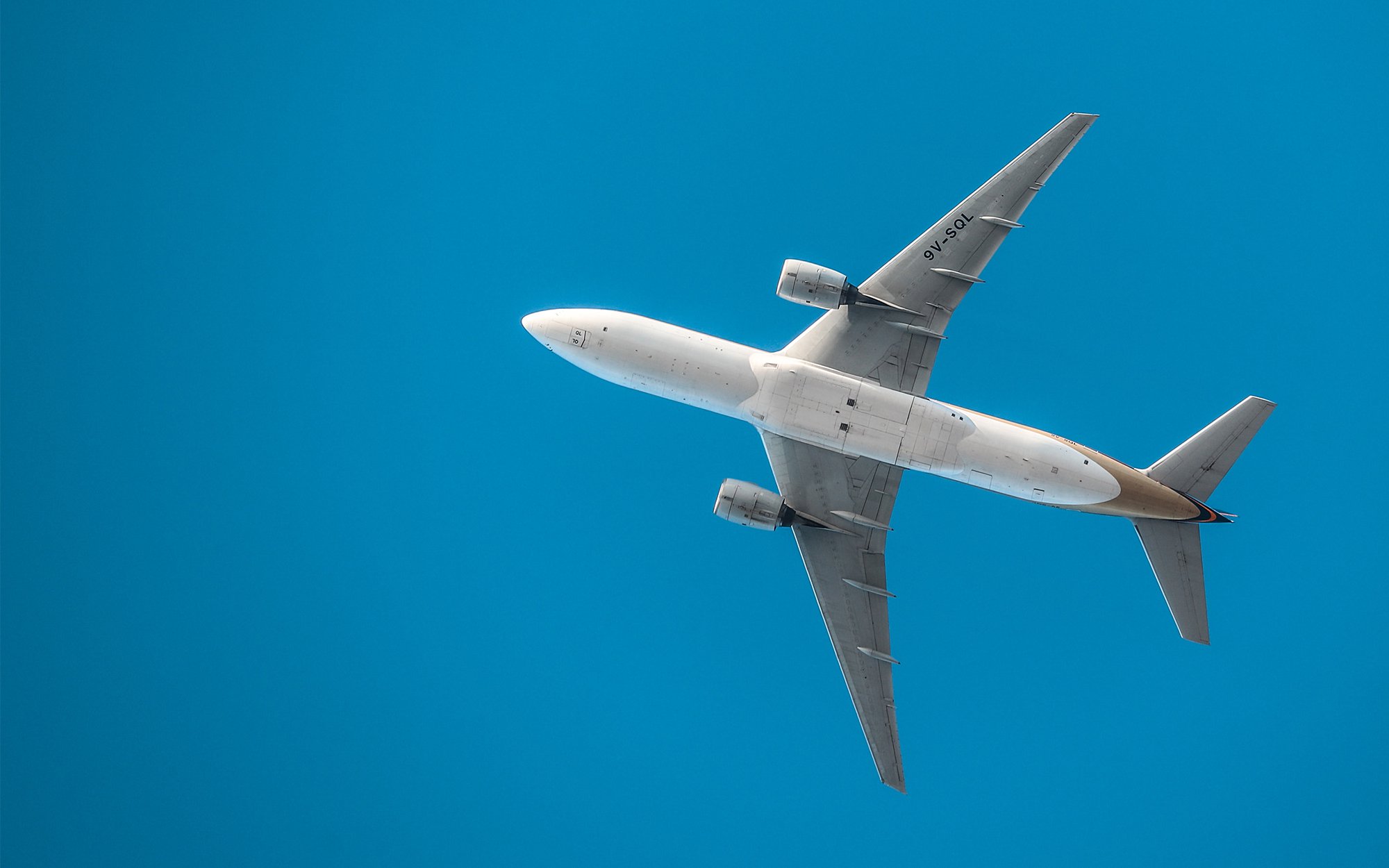 Air travel can put a big strain on our bodies. Fortunately, when you're flying on vacation, there's time to recover. But if you're traveling for work — whether it's for an important meeting or a big sporting event — or headed straight into holiday festivities, you need to ensure that your body and mind arrive in the best possible shape.
Here are my five best tips for staying healthy when traveling by air.
1. Keep your blood pumping
On long-haul flights, it's a good idea to take regular breaks from sitting by getting up and moving about the cabin when you get the all-clear. Walk a lap of the plane (or two!) or head to the back galley area and do some simple stretches. A few easy exercises to try out include calf raises, ankle rotations, shoulder rolls, and neck and back twists.
I'm also a huge fan of compression garments and always wear them when I travel. Compression garments work by helping to maintain healthy circulation and minimize swelling and dehydration.
2. Drink lots of water
While it's fun to kick off your trip with a glass or wine or beer, make sure you're drinking more than just boozy beverages! For each alcoholic drink, balance things out with a big glass of water so you stay hydrated. The same thing goes for that cup of coffee you drink to wake yourself up at the end of a long journey. Flying already dehydrates you, and caffeine and alcohol can add to that. If you're worried about not being able to get up and grab water on the plane, bring your own empty water bottle and fill it up after you go through security.
3. Get a head start on time zones
Traveling across time zones can be particularly taxing on the mind and body. That's because our circadian rhythm, the internal body clock that lets us know when it's time to wake up and sleep, takes a few days to catch up, according to the National Sleep Foundation. As soon as I board a flight, I change my watch to the destination time zone. I also try to adjust my body to the new time zone straight away, by staying up until the normal bedtime of my destination instead of taking a nap. And if I can't sleep that first night, I'll take an over the counter sleep aid to help me get some rest. Natural sleep aids like melatonin and valerian do the trick for some people, but it's a good idea to check with your doctor before taking sleeping tablets.
4. Eat when the locals do
I also shift my meal times to those in my destination as soon as I can. A good way to do this is by carrying your own healthy snacks. I might pack carrot or celery sticks, mixed roasted (unsalted) nuts, a homemade wrap or sandwich, or rice cakes and yogurt. That way you can eat when you prefer, and avoid the salty, high-carb and processed on the flight. Just be sure to eat what you brought before you pass through customs.
5. Say no to germs
In my profession as a triathlete, it's key that I stay fit and healthy — and I'm sure you'd like to avoid picking up unwanted souvenirs! Airports and planes have huge numbers of people passing through them every day. While staff does its best to keep things clean, germs abound. A study by Travelmath.com found that the tray table and overhead buttons are the most germ-filled places on the plane, while water fountain buttons are the dirtiest spots in the airport. I regularly wash my hands, wipe down the tray table with portable hand wipes and avoid eating anything that has touched the tray table. I also travel with a small bottle of natural hand sanitizer, for times when I can't access soap and water.
Try these five strategies to stay well when traveling by plane and you just may enjoy the journey almost as much as the destination.
Still have questions about how to stay healthy on your travels? Make an appointment to talk to us today.
The One Medical blog is published by One Medical, a national, modern primary care practice pairing 24/7 virtual care services with inviting and convenient in-person care at over 100 locations across the U.S. One Medical is on a mission to transform health care for all through a human-centered, technology-powered approach to caring for people at every stage of life.
Any general advice posted on our blog, website, or app is for informational purposes only and is not intended to replace or substitute for any medical or other advice. 1Life Healthcare, Inc. and the One Medical entities make no representations or warranties and expressly disclaim any and all liability concerning any treatment, action by, or effect on any person following the general information offered or provided within or through the blog, website, or app. If you have specific concerns or a situation arises in which you require medical advice, you should consult with an appropriately trained and qualified medical services provider.