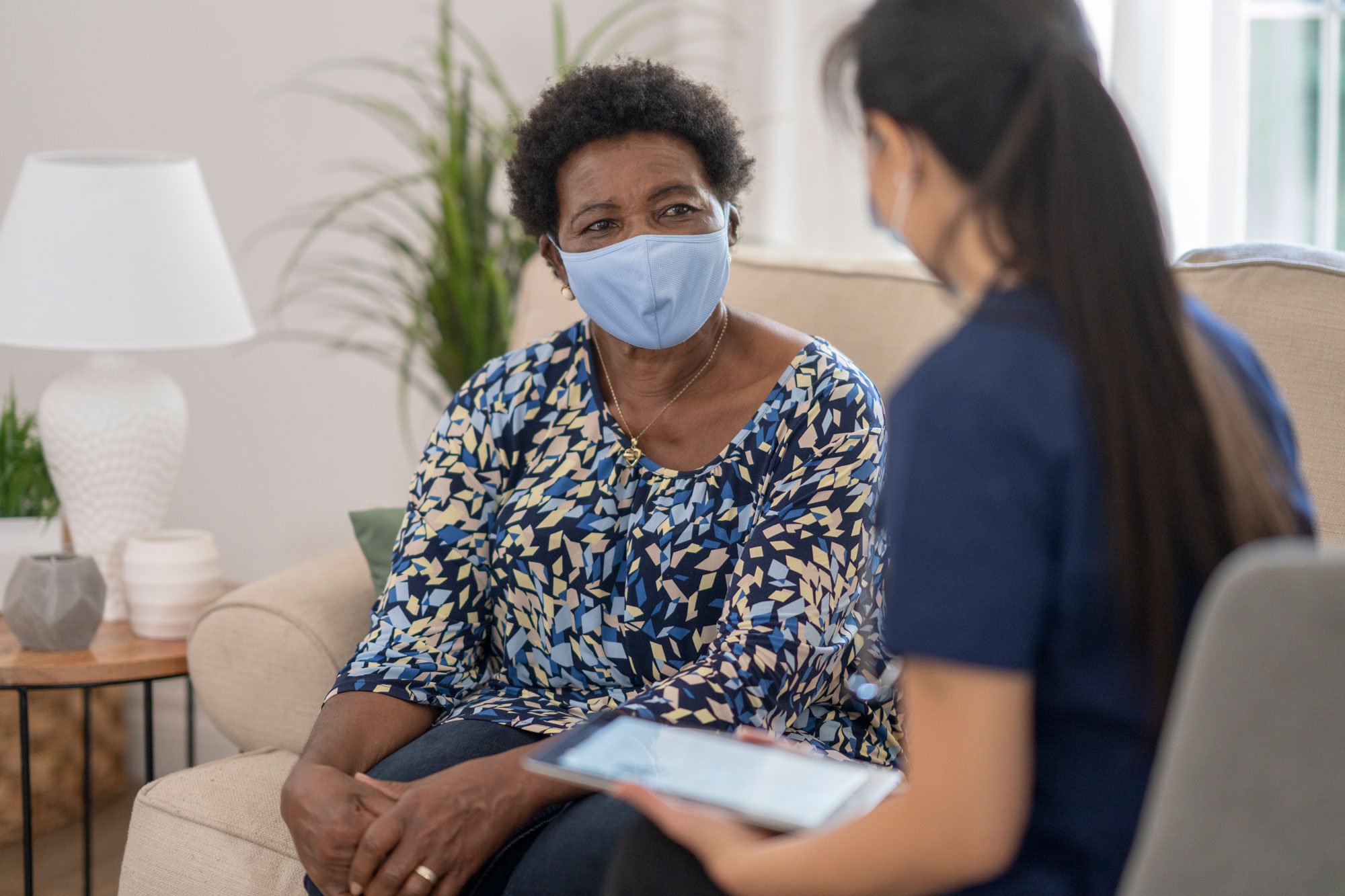 As patients, we all go into doctor's appointments with certain goals in mind. Maybe you're looking for help losing weight or establishing an exercise routine, or maybe you simply need care for a cold or the flu. No matter what your health goals may be, you're not alone. As a partner in your health, your provider is equally invested in making the most of your appointment time to help you get the care you need.
But it's important to remember that a partnership is a two-way street. In order to help you achieve your goals, providers need a little help themselves. Here are a few ways you can maximize your visits to support your primary care provider, and improve your overall care outcomes.
1. Come prepared
Try to gather as much information about your health history as possible. You can even send this information to the admin team to upload into your chart beforehand. "Track down your vaccine records, list your medications and dosages, and jot down the names of any specialists you may be seeing," says Greg Sauers, PA-C. Providing a copy of your past cancer screenings will also be quite helpful. Making a list of your top concerns can help streamline your visit, but remember that you might only be able to focus on one topic so try to prioritize your main concern. If you haven't had a visit in a few years and have 10 items to review after your annual physical, you may need a follow-up visit (or a few) and that's okay! The more topics you try to cover in a visit, the more information your provider has to juggle, so addressing fewer problems in a visit allows your provider to give your concerns the attention they deserve. Plus, you can always address your other problems in a follow up visit in person or remotely.
2. Show up on time
To maximize your time with your provider, show up early. "If I could ask for one thing, it would be for patients to show up on time," says Sauers. "It gives us the maximum time for your visit and prevents the domino effect of running 5 minutes behind." Showing up just 5 minutes before the start of your appointment is plenty of time to give yourself a little buffer and may even allow your provider to see you sooner!
We know life happens and sometimes you're late due to circumstances beyond your control. While your provider will always try to see you if there is time, in some cases, it may just be too tight of a squeeze. For instance, if there are only five minutes of your scheduled appointment slot left by the time you arrive, your provider will be stuck in a bind, trying to care for your needs, while also being courteous and starting on time for the next patient. In this case, you may be better off rescheduling so you and your provider can connect in a meaningful way. And remember, if there is anything urgent that needs to be addressed, One Medical's virtual team is available through a video chat 24/7.
Come as you are
Providers see a lot of bodies - it's part of their job! They're not judging yours. "Patients sometimes feel like they need to shave their legs or genitals before a pelvic exam," says Natasha Bhuyan, MD. "They apologize for not showering before an exam. There is a lot of shame about bodies. Providers are unfazed by this, and we don't judge anyone for their bodies or medical conditions." The same goes with sharing information that might feel stigmatized, whether it's substance abuse, smoking, mental health, or STIs. The more they know, the more that they can help. "Patients are sometimes reluctant to share details about things like alcohol use or health concerns because they don't want to be judged by providers," adds Bhuyan. "But we are partners in the care journey. It's important to be honest with your PCP so we can devise a care plan together."
4. Target your requests
Our virtual platform has evolved a lot over the years and is streamlined for all kinds of requests. Need a prescription refill? Submit your request directly through the Get Care tab in the app for the fastest reply. Questions around a referral or need a new one? Shoot a note to the admin team through the Messaging tab! Lastly, if you have any urgent concerns, such as chest pain or difficulty breathing, emailing your provider directly isn't the fastest way to get help. Instead, jump on a video chat with one of our virtual providers (also under the Get Care tab) so you can make an immediate judgment call. Your health and safety is our biggest priority and for any life-threatening emergencies always call 911 or go to an emergency room. When providers are seeing patients, which is the majority of their day, they are present for that individual and aren't responding to messages, which is why we have a team to help with more urgent requests. Direct follow-up questions and concerns that aren't time sensitive to your provider directly through the messaging function and they'll get back to you within a few days.
5. Remember your provider is human
It's easy to forget that your provider is also a person with a family, pets, and a life outside of work. You just don't know what could be going on in their world or what just happened in the appointment before yours. "The previous visit could have gone poorly," says Sauers. "Or there could have been bad or sad news, or we could be having personal problems outside of work." While that should never affect your care, it's important to remember that the person seeing you is, well, a person. The last year and a half has been challenging, confusing, and overwhelming for everyone. Healthcare providers in particular have been working at maximum capacity, jumping in to help with tasks outside of their core responsibilities, putting themselves at risk of exposure to COVID-19 on a daily basis, and pivoting to adapt to ever-changing information. How can you help? Show your gratitude! You'd be surprised how meaningful a simple "thank you" is. Being warm and kind both in person and virtually can go a long way. Your provider chose a career in primary care to help and be there for others, but they're also a person too!
Looking to connect with a primary care provider? Book an appointment today!
The One Medical blog is published by One Medical, a national, modern primary care practice pairing 24/7 virtual care services with inviting and convenient in-person care at over 100 locations across the U.S. One Medical is on a mission to transform health care for all through a human-centered, technology-powered approach to caring for people at every stage of life.
Any general advice posted on our blog, website, or app is for informational purposes only and is not intended to replace or substitute for any medical or other advice. 1Life Healthcare, Inc. and the One Medical entities make no representations or warranties and expressly disclaim any and all liability concerning any treatment, action by, or effect on any person following the general information offered or provided within or through the blog, website, or app. If you have specific concerns or a situation arises in which you require medical advice, you should consult with an appropriately trained and qualified medical services provider.