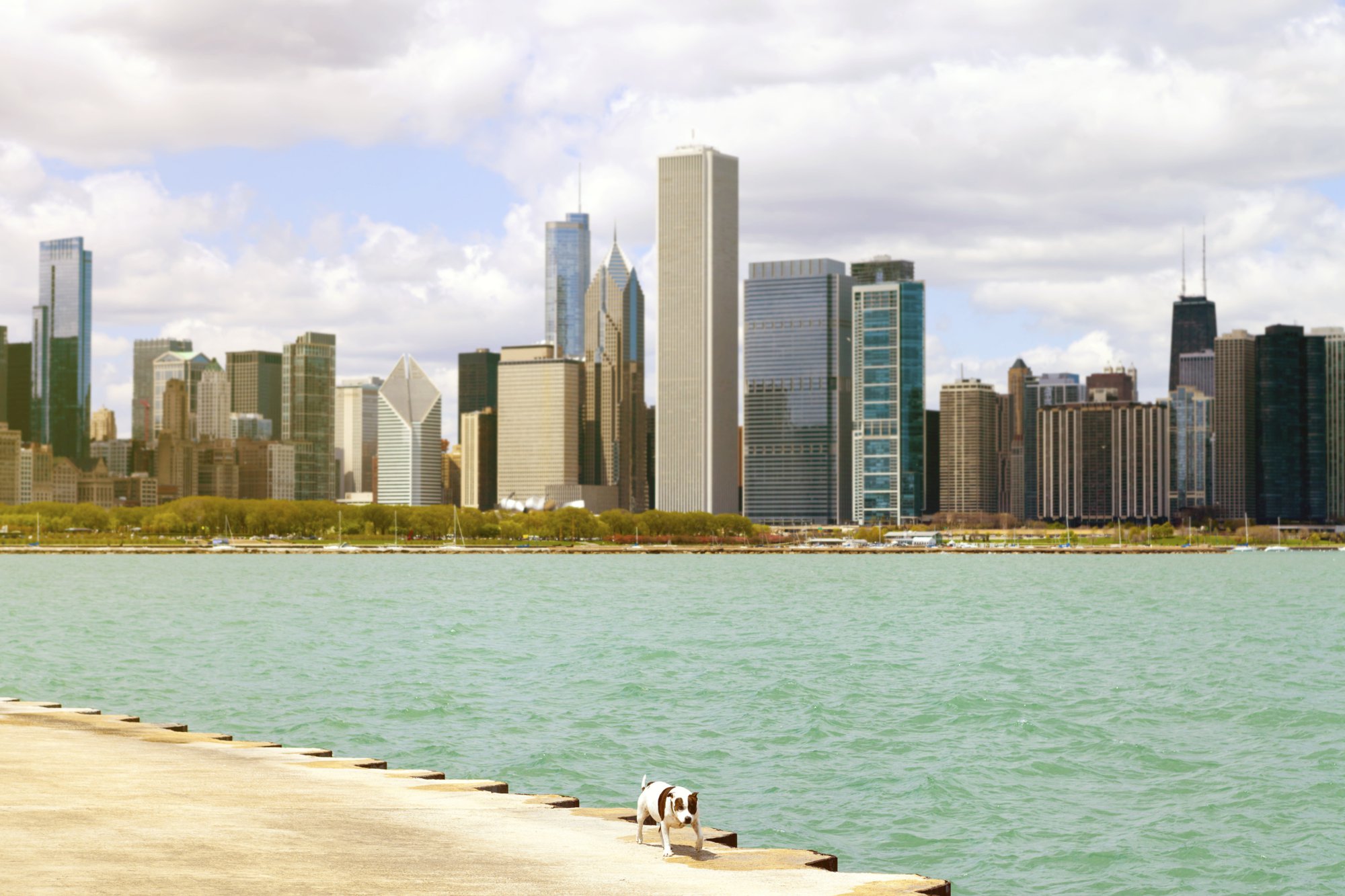 Gone are the days when exercising needed to take an hour a day and be a big ordeal! Nowadays, it's easier than ever to sneak fitness into your work day, thanks to workout DVDs, on-site fitness classes and outdoor options. And studies show that sporadic exercise throughout the day is beneficial for weight loss. Researchers at the University of Illinois at Urbana-Champaign found that distracting yourself briefly once an hour gives you more energy and focus to work during the day productively.
I help my clients find ways to step up their weekday fitness routine. Here are three great ways to get your exercise on at work:
1. Do a mini workout right in the office.
We all know that sitting hunched over a computer isn't doing our bodies any favors, but that's how many of us spend seven or more hours of the day. Getting up out of your chair each hour helps, but I took it further by creating Cubicle Crunch, a series of office stretches and exercises to help people feel rejuvenated, less stressed and more productive. Companies like GE have enlisted me to come in for corporate wellness days and teach their employees how to "Cubicle Crunch."
Turn on your favorite song in an empty office or put on your headphones and do four minutes of neck rolls and stretches for your neck, chest, back and hamstrings like the team in this video:

Employees have told me this workout is doable, even if you're super pressed for time. Do these daily and you'll enjoy feeling taller, refreshed and re-energized! A study by researchers at Columbia University found that having subjects take on powerful poses physically made them quickly feel more confident than their counterparts who slouched.
2. Take it outside!
In Chicago, we're fortunate to have many walking paths and the beautiful lakefront. You'll find people going for walks on their lunch breaks, and even taking "walking meetings" instead of staying in a conference room inside the office.
Divvy Bike rentals are big here in Chicago as well. Instead of taking the train or bus, why not bike to work in the spring and summer? Some people even rent bikes on their lunch breaks to go somewhere further away than walking distance for lunch. Biking from your home in Lincoln Park to Latinicity near State and Washington helps you feel accomplished and in shape before having a few extra tortilla chips with your guacamole.
3. Schedule exercise me-time on the calendar, just like any meeting.
Fitting an exercise regimen into your daily life is easier said than done. However, setting aside just 20 to 30 minutes a day for "me" time can work wonders. Take my private weight loss coaching client Krissy, for example. She was a busy corporate executive expected to be "on call" around the clock. She had packed on 25 pounds and was looking to lose them, but whenever she'd be about to work out, she'd get pulled onto a conference call. Or, sometimes she'd drink so much wine at night to wind down, she'd feel too groggy to get up early to work out. We really needed to work on her work-life balance, and set boundaries. It wasn't enough just to say "I'm going to work out five days per week, ready, set, go."
We established boundaries by creating secret standing exercise appointments for her on her calendar. We made up different names for these appointments so that her colleagues could see she was busy.
Then, we created a routine based on my 30-Minute Signature Slimdown workout that fit into her schedule. Some days she'd modify it for 20 minutes, and other days she'd do the full 30-minute workout.
A lot of apartment buildings and offices here have gyms on site, so this made it convenient for her to get in a quick workout. Krissy started exercising three days per week and slowly progressed to six. Within three months, she lost 24 pounds, had more energy than ever and no longer needed wine at night to relax.
With her new fit body and energy, she finally felt confident enough to ask for a raise!
The One Medical blog is published by One Medical, a national, modern primary care practice pairing 24/7 virtual care services with inviting and convenient in-person care at over 100 locations across the U.S. One Medical is on a mission to transform health care for all through a human-centered, technology-powered approach to caring for people at every stage of life.
Any general advice posted on our blog, website, or app is for informational purposes only and is not intended to replace or substitute for any medical or other advice. 1Life Healthcare, Inc. and the One Medical entities make no representations or warranties and expressly disclaim any and all liability concerning any treatment, action by, or effect on any person following the general information offered or provided within or through the blog, website, or app. If you have specific concerns or a situation arises in which you require medical advice, you should consult with an appropriately trained and qualified medical services provider.