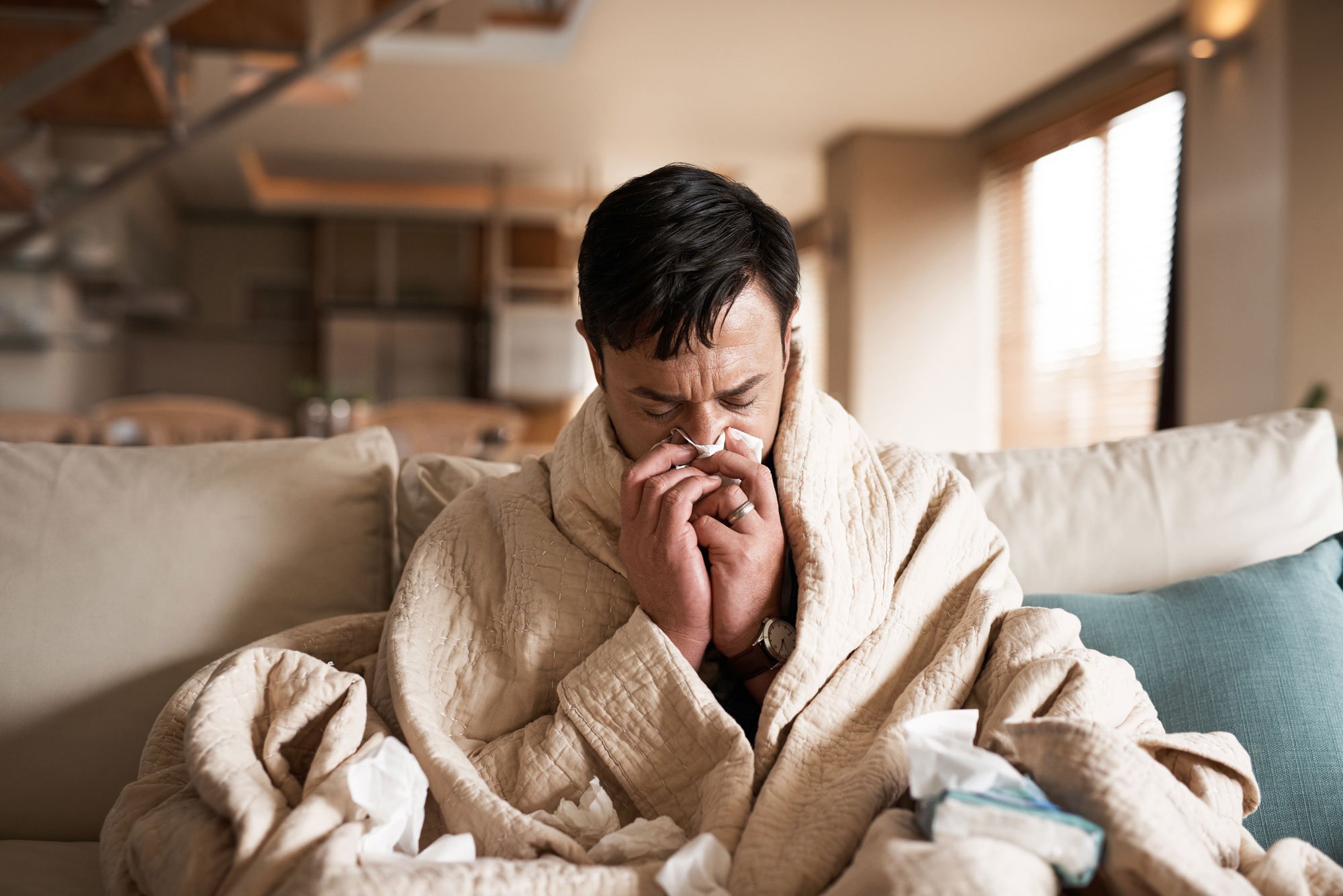 After months of staying home, wearing masks, and practicing social distancing to curb the spread of COVID-19, another respiratory illness is just around the corner: flu. While flu season is expected every fall, it's not every year that it lands amid a global pandemic. With so much still unknown about COVID-19, U.S. health officials fear the overlap of the two viruses could further worsen public health and strain healthcare systems. Here's what you need to know about this flu season amid growing concerns about the spread of COVID-19:
How COVID-19 will impact this flu season
Because COVID-19 is caused by an entirely new coronavirus, scientists do not yet know how it will interact with the flu. There is concern among many health experts about the risk of coinfection or contracting COVID-19 and the flu simultaneously. Both the flu and COVID-19 are dangerous in their own right and can cause severe illness and complications that may lead to hospitalization and death. The CDC estimates that approximately 35.5 million people were infected with the flu in the 2018-2019 season, which resulted in half a million hospitalizations and more than 34,000 deaths. Meanwhile, over 5.5 million people have tested positive for COVID-19 and over 166,000 have died from the coronavirus. Since only a small number of people have tested positive for both, public health officials do not yet know how common or dangerous coinfection may be. Because both viruses can serious cause illness, however, there is concern that coinfection may increase risk of hospitalization or death.
Why the flu shot is especially important
With so much unknown about the interaction between flu and COVID-19, getting a flu shot is more important than ever. While it may not protect you against COVID-19, the flu vaccine will reduce your risk of contracting flu and COVID-19 at the same time and thus your risk of hospitalization and severe illness. The flu shot also helps prevent the flu from spreading. Getting vaccinated will reduce your risk of contracting the virus and transmitting it to others, including immunocompromised individuals for whom both flu and COVID-19 could be deadly.
Health officials are also urging people to get the flu shot this year to reduce the burden on the U.S. healthcare system. Right now, doctors offices, emergency rooms, and urgent care clinics are already swamped with COVID-19 care. A surge of flu patients could further overwhelm hospitals and clinics, as well as drain resources. Additionally, because both respiratory illnesses share many of the same symptoms, it's likely that anyone who has flu-like symptoms will be treated as a COVID-19 patient. This could lead to increased demand for COVID-19 testing, as well as the intermingling of flu and COVID-19 patients in healthcare settings. Flu vaccination can reduce flu transmission and hopefully save healthcare systems additional stress.
In the Southern Hemisphere, where flu season is already underway, countries like Australia, New Zealand, Chile, and Argentina have reported far fewer cases of the flu this year. In some countries, the flu has seemed to have disappeared altogether and public health officials have largely attributed the decline to widespread coronavirus restrictions like mask wearing and social distancing. This could be a positive sign for the U.S., as many health experts look to the Southern Hemisphere as a predictor for the Northern Hemisphere's flu season, which falls roughly six months later. It's not yet clear, however, whether the Southern Hemisphere's mild flu season is the result of the particular strains circulating this year or the preventative measures taken to prevent COVID-19.
How One Medical is keeping offices safe
While you may be nervous about in-person office visits, getting a flu shot is essential for your health and safety this year. With this in mind, we've taken extra precautions to protect our members and staff amid the pandemic. Over the last few months, we have rearranged our lobbies and placed floor markers to allow for social distancing and added hand sanitizer stations to all common spaces. We also are leaving doors open whenever possible to reduce the number of high-touch surfaces and have installed HEPA (high-efficiency particulate air) filters to purify the air in all lobbies, exam rooms, and labs. All patients are being asked to wear masks into our offices and we are providing masks for those who may not have one. In addition to this, we are deeply cleaning and sanitizing exam areas with disinfectant that are EPA-approved after each patient and regularly sanitizing restrooms and shared surfaces. In some markets, we are also offering flu shots on a walk-in basis at our mobile outdoor sites. Finally, our team members are being screened for symptoms every day before work and are tested regularly for COVID-19. Everyone wears appropriate personal protective equipment, which is changed after any potential exposure, and follows strict hand-sanitizing guidelines.

For more information on the flu and COVID-19, see here.
The One Medical blog is published by One Medical, a national, modern primary care practice pairing 24/7 virtual care services with inviting and convenient in-person care at over 100 locations across the U.S. One Medical is on a mission to transform health care for all through a human-centered, technology-powered approach to caring for people at every stage of life.
Any general advice posted on our blog, website, or app is for informational purposes only and is not intended to replace or substitute for any medical or other advice. 1Life Healthcare, Inc. and the One Medical entities make no representations or warranties and expressly disclaim any and all liability concerning any treatment, action by, or effect on any person following the general information offered or provided within or through the blog, website, or app. If you have specific concerns or a situation arises in which you require medical advice, you should consult with an appropriately trained and qualified medical services provider.