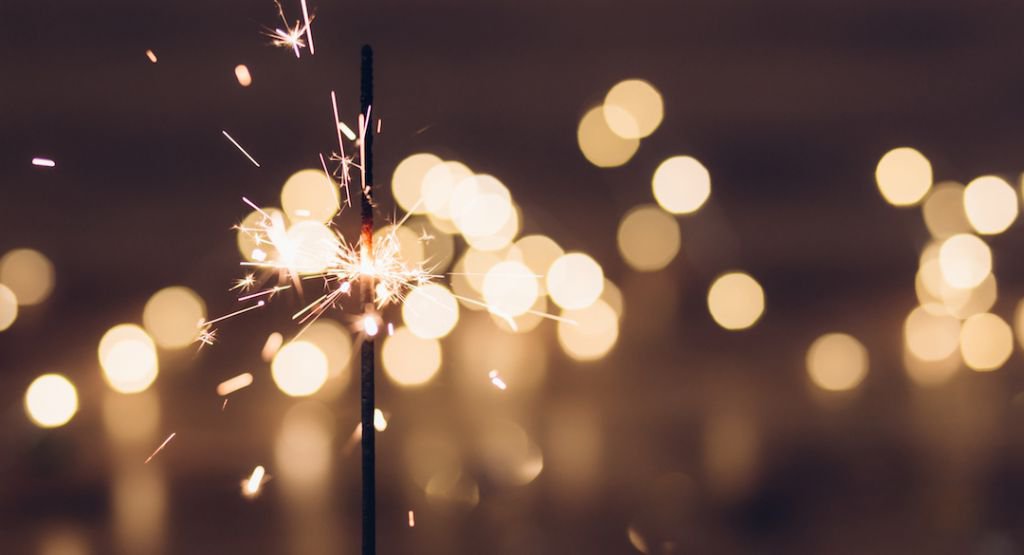 It's that time again — another new year, another round of earnest tries to make good on our resolutions. There's something invigorating about the promise of a fresh start. But we often get a little overzealous in setting big, lofty goals for the year ahead and find ourselves feeling defeated when we inevitably miss the mark.
Maybe it is time to try again — a resolution to try a new approach resolutions again. This time, though, let's refocus on how we can get started on a road to real, long-term change. At One Medical, that's what we're all about.  We work with our members to find ways to realistically achieve their health goals. Here are a few of the ways we recommend getting started on your goals.
Make changes for the right reasons.

Why do you want to make this change? If you can pinpoint a specific reason and keep that reason at the forefront of your mind, it can help you stay motivated.

Know thyself.

Be honest with where you are at in your life. What kind of change are you ready to make right now? Don't push your comfort level too far, or it may feel too daunting a challenge to take on.

Start small.

One of the biggest ways people unintentionally sabotage themselves is by setting a goal that is too big and unattainable. Find the small stepping stones that are on the way to the bigger goals.

Identify barriers.

There are always things that can get between us and our goals — so before you get started, take a minute to think about what those are. Are those barriers internal, or will outside factors be a concern? Identify these up front and develop strategies to overcome them.

Be specific.

Want to exercise more? Great! But instead of making a broad goal about it, dive into the nitty, gritty details. Do you want to exercise daily or weekly? Is five minutes a day enough, or are you aiming for 30 minutes? Is there a specific type of exercise you'd like to do? Write down the details of what exactly you want to accomplish. Keep asking the question "How am I going to do that?" until you have whittled it down to something very precise.

Get the building blocks in place.

Changing our routines can take time. Build extra space into your schedule to make the changes you want. Put time on your calendar or set a reminder in your phone.

See the vision.

Picture success in your mind. What does it look and feel like? How has your life changed? When you take the time to envision what achieving your goal will feel like, it helps give you something more concrete to motivate yourself toward.

Get a buddy.

When we invite others to share in our goals, we are much more likely to succeed because it helps us stay accountable. Technology can also serve in this role, as well — create a goal tracker on your phone or watch so you can get the satisfaction of checking something off everyday.

Evaluate what is working and what's not.

When you're committing to a big change, it's important to pause for adjustments every so often. Once you start the process of changing a behavior, you'll learn things you didn't know when starting out.

Be patient.

Change doesn't happen overnight.

One 2012 study

suggests that it takes 66 days to form a habit. So don't give up when change seems to be slow moving. Stick with it, and it will become a part of your routine.
There are a lot of small ways we can impact our health throughout the year. It doesn't have to be limited to eating better and exercising more (although those are still great goals!), but it can also include things like taking recommended medications or supplements regularly, becoming more mindful, improving sleep habits, or decreasing stress levels. What's one way you would like to focus on improving your health this year? And if it feels overwhelming, remember to start small — pick one smaller goal and use the strategies above to stick to it. One achievable step can help you gain confidence to take on bigger goals in the future.
So, this new year, rethink your resolution — focus on changes you can feel good about.
The One Medical blog is published by One Medical, a national, modern primary care practice pairing 24/7 virtual care services with inviting and convenient in-person care at over 100 locations across the U.S. One Medical is on a mission to transform health care for all through a human-centered, technology-powered approach to caring for people at every stage of life.
Any general advice posted on our blog, website, or app is for informational purposes only and is not intended to replace or substitute for any medical or other advice. 1Life Healthcare, Inc. and the One Medical entities make no representations or warranties and expressly disclaim any and all liability concerning any treatment, action by, or effect on any person following the general information offered or provided within or through the blog, website, or app. If you have specific concerns or a situation arises in which you require medical advice, you should consult with an appropriately trained and qualified medical services provider.