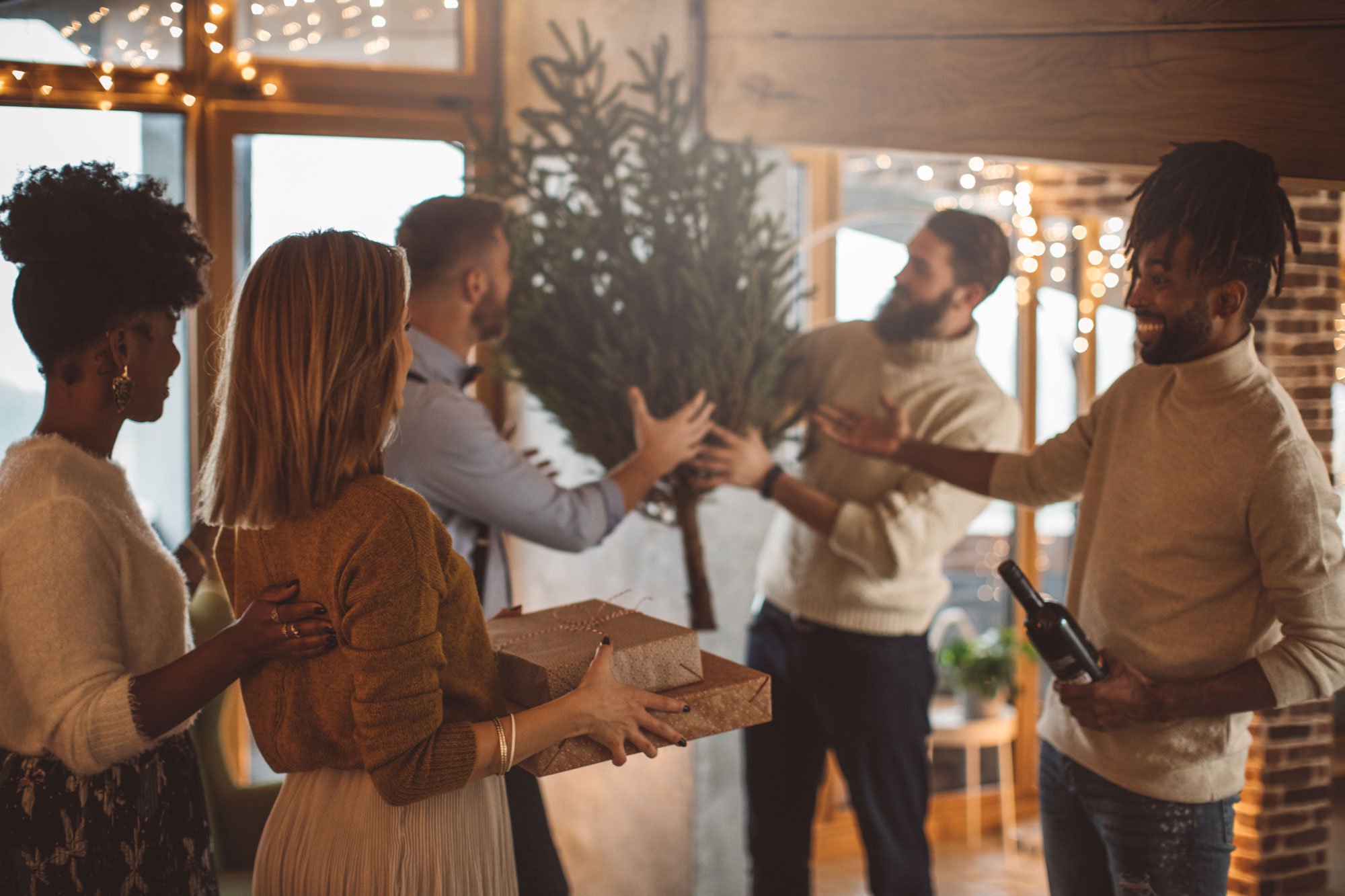 Tis the season for delectable foods, festive fun, and gift giving. If you're on the hunt for something that will actually be of use to your friends and family, look no further! To reduce the stress of figuring out what to get your loved ones, our providers shared ten unique gift ideas to support healthy living. Here are their top gift recommendations for promoting both physical and mental health this year.
1. Headspace App Subscription
"Guided meditations help improve mood and improve your sleep quality. Something like the Headspace app is a great place for those that are just beginning to start learning the basics on mindfulness and meditation," says One Medical mental health therapist, Sherese Ezelle, LMHC.
Headspace offers thousands of meditations that fit just about anyone's style and preferences. They help you find mediations that fit your mood and goals to find your zen. You can gift a monthly or yearly subscription.
2. Daily Harvest
"The holidays are filled with an abundance of festive foods. To avoid overindulging pre-game with plant-based options from Daily Harvest. From their soups and smoothies to breakfast options, it's a wonderful way to support you through the holiday season and get a head start on your health and wellness journey," says One Medical provider, Hemalee Patel, DO.
Stock up the nutrition enthusiast in your life with nourishing foods that can be ready in minutes. Daily Harvest has 100+ organic and plant-based smoothies, harvest bowls, flatbreads, soups, breakfast options, and even decadent frozen treats that are delivered right to your door.
3. Tuft & Needle White Noise Machine
"Sleep is essential for a healthy life and sometimes it can be hard to unplug and get a full good night's rest. Something like a white noise machine or a weighted blanket can block out extra noise and ease anxiety," says Ezelle.
The Tuft & Needle White Noise Machine is perfect for the restless sleeper or new parent with a restless baby. It uses natural, real fan noises to provide a consistent soundscape and mute interruptions. It also comes with an app so you can conveniently set and control your sleep preferences remotely.
4. Luna Weighted Blanket
The Luna Cotton Weighted Blanket is hypoallergenic and comes in a variety of colors to induce calm and stimulate a warm hug for the anxious sleeper. Plus, you can choose the weight and size to customize it to your loved ones preferences.
5. Ergonomic Laptop Stand
"Working from home became the new norm over the last two years and dining room tables and couches became the new workplace. Sitting or laying in these positions for an extended period of time can lead to awkward posture and potential musculoskeletal injuries. Practicing ergonomics, or the science of fitting a workplace to a user's need, can increase productivity, lessen muscle fatigue, and reduce risk of injury," says One Medical provider, Natasha Bhuyan, MD.
Help the workaholic in your life avoid unnecessary trips to the chiropractor with an ergonomic laptop stand. It's adjustable to meet their height, slideproof, and compatible with all laptops. Their body will thank you later!
6. One Medical Membership
A One Medical membership is the gift that keeps on giving. One Medical makes it faster, easier, and more enjoyable for the people you care about to safely get the care they need. Through the One Medical app, your loved one can book same or next-day appointments, renew prescriptions, access fast and easy COVID-19 care, and even receive 24/7 virtual care, saving them unnecessary trips to urgent care or the emergency room. Simply pick the day you wish the digital gift card to be sent, write a message, and the recipient can activate their membership at any time.
7. Verilux HappyLight
"Seasonal affective disorder (SAD) is very real and a mental health issue that is part mood disturbance, part biological and typically happens in the fall and winter months. Invest in a happy light that improves sleep, boosts mood, increases energy, and enhances focus, leaving you feeling revitalized," says Ezelle.
The Verilux HappyLight® Lumi Plus light therapy lamp safely brings daylight indoors with LED technology, offering full spectrum,10,000 lux light without any harmful UV rays. It's the perfect gift for someone who lives in a less than ideal climate and could use a little energy boost.
8. Deskside Humidifier
"As it gets colder and the heat cranks up, skin and nasal passageways can dry out. A humidifier can help to reverse those effects and keep skin less irritated and nasal passageways open," says Bhuyan.
This deskside humidifier is affordable and can easily be taken anywhere on-the-go, making it a great gift option for those living in cold weather, or those who don't miss a chance to hit the slopes. It adds cool moisture into the air with a quiet mode setting so they'll never even know it's there.
9. Stasher Reusable Bags
Stasher's mission is to create a waste-free world through education, action, and advocacy. These functional and sustainable bags can be given to just about anyone on your list, coming in a variety of seasonal bundles or individual sets. With Stasher's earth-forward approach, you can give a gift that makes a difference!
10. Gratitude Journal
"Gratitude helps keep you grounded and taking the time to jot down things you are thankful for, big or small, can help you reflect on those positive experiences, become more mindful, and start the day with a fresh perspective," says Ezelle.
The Five Minute Journal is great for those that like to set weekly goals, go over daily affirmations, jot down what they're grateful for, browse inspiring quotes, and focus on highlights of the day. It's a simple way to help your loved one focus on the positive and get the most out of their day. Who knows? You just might end up as the highlight of the day yourself after introducing the recipient to this journal!
The One Medical blog is published by One Medical, a national, modern primary care practice pairing 24/7 virtual care services with inviting and convenient in-person care at over 100 locations across the U.S. One Medical is on a mission to transform health care for all through a human-centered, technology-powered approach to caring for people at every stage of life.
Any general advice posted on our blog, website, or app is for informational purposes only and is not intended to replace or substitute for any medical or other advice. 1Life Healthcare, Inc. and the One Medical entities make no representations or warranties and expressly disclaim any and all liability concerning any treatment, action by, or effect on any person following the general information offered or provided within or through the blog, website, or app. If you have specific concerns or a situation arises in which you require medical advice, you should consult with an appropriately trained and qualified medical services provider.